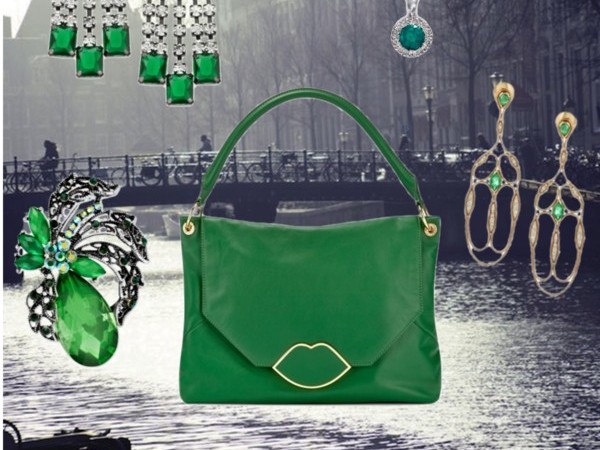 Colour for the New Year
Colour. It never ceases to amaze me just how small and yet how big the world really is. As I write this many of you are already welcoming 2013, the New Year? Well that's old news. In fact I am sitting here in my pj's watching Australia and New Zealand's fireworks on the news. In a few hours most of the world will already have had its celebrations while everyone on the east coast of Canada and the USA will just be getting ready to start our celebrations. We are among the last people on earth to enter the new year. I found this chart that shows when everyone around the world celebrates. At 9pm pacific time I'll be celebrating with my family in Toronto and then just after midnight I'll be calling my family in Poland as they are waking up from their evenings of revelry.
The second part of this post was inspired by the many blogs that I have recently read which debating Pantone's colour for 2013: Emerald Green. Now I'm sure that I'll jump on the bandwagon and follow designer's collections and yes I'll probably buy some sparkly green eyeshadow but then it hit me, why not choose my own colour?! Personally I love the idea of a new colour for a new year. I happen to like emerald green, it's so rich and regal but it's not necessarily my favourite colour, I have no idea which colour I'll pick as there are so many amazing ones still available……
So this year I've decided instead of resolutions (as some of you might remember I did those on my birthday, here) I'm going to pick a colour and make it proud!
I was so happy to discover this site, Own a Colour, it's not a new site and I'm sure that many of you are familiar with it but how fantastic is it that you can just own your very own colour. In the end it won't matter if you like emerald or not. As a bonus it's sponsored by UNICEF and goes to help feed children, which in my books is always a great cause.
For 2013 what colour will you choose and better yet what will you name it? Can't wait for your answers.
Here's to a wonderful New Year, a new journey to embark on, new discoveries to be made and a life to be fully lived!
What is your favourite colour?
*For more on fabulous colour join me on instagram and twitter*


Recommended
24 Comments