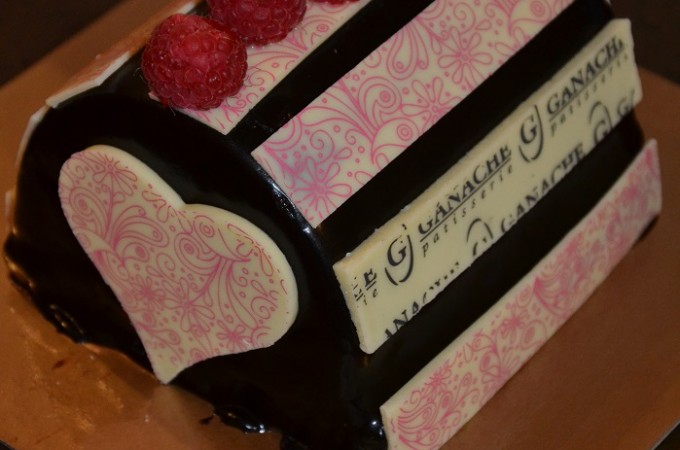 Happy Valentines Day In Style

Valentine's Day. As I write this, Valentine's is over for many of you but being in one of the last time zones in the world, I get to enjoy it for a few more hours. So I am inviting everyone to let it carry on throughout the weekend. Why should we let it last only one day?
These signs were plastered all over my neighborhood today and I love them. It actually took me a while to find one that didn't have all the tabs ripped off. We all need a little more of 'something' in our lives so I urge you to take this to heart and please take what you need. There is something for everyone here.
Please take a moment this weekend and buy yourselves some flowers. There nothing like having a beautiful fresh bouquet at home, especially for those of us who are still living in the throes of winter. It's like a piece of sunshine in your home.
Ganache Patisserie outdid themselves again this year and while you don't need to buy an entire cake, take a minute to enjoy a little something sweet!
Most of all take a moment to enjoy the people who matter most to you in life!
How do you like to spend Valentine's Day?
*For more on Valentine's Day and other holidays join me on instagram and twitter*


Recommended
34 Comments