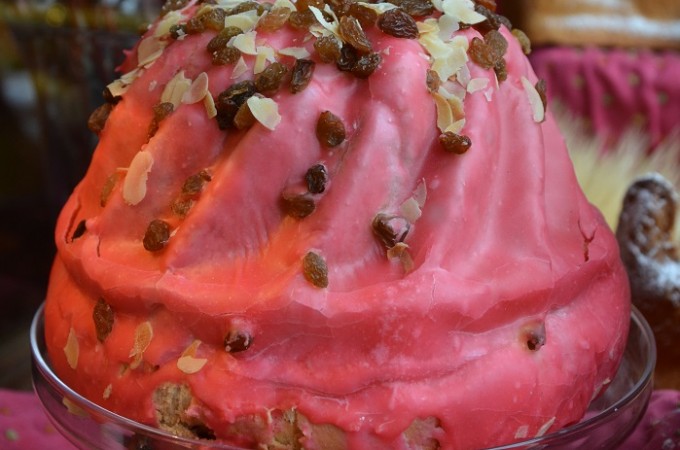 Dessert: The Sweet Side for the Weekend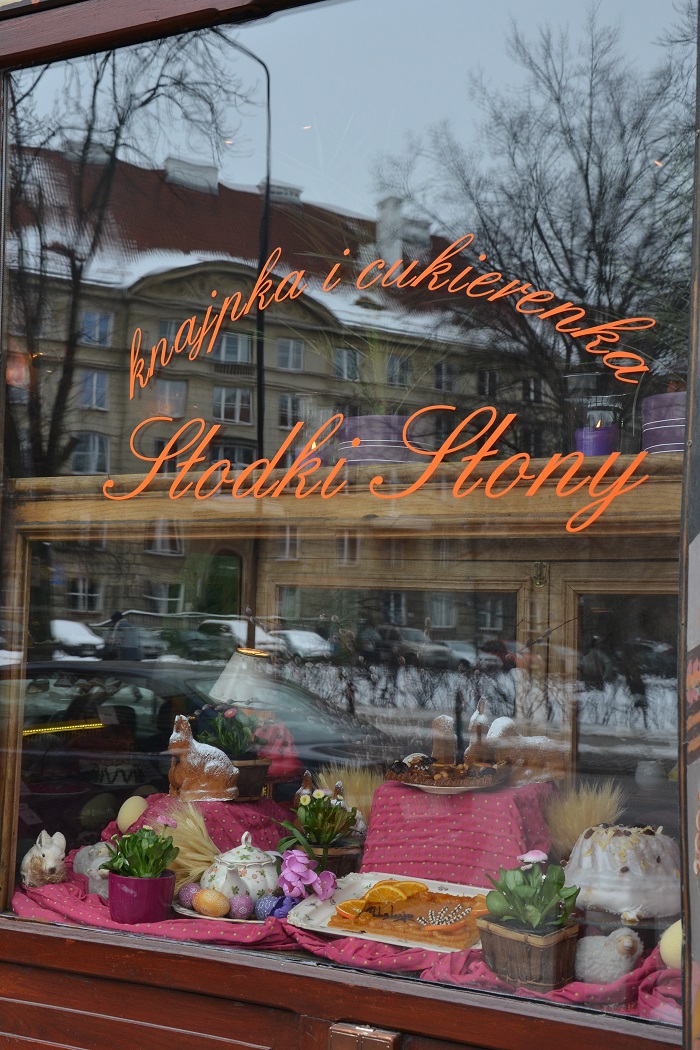 Being that it's absolutely freezing in Warsaw right now and I'm wearing almost every single item of clothing that I brought, my husband and I decided to visit some of the sweet shops that we've always walked by but somehow never entered. The Slodki Slony bakery has always intrigued me, the last time I was here I made a point of wandering by several times a day. They have the most gorgeous window with the most delectable cakes and sweets.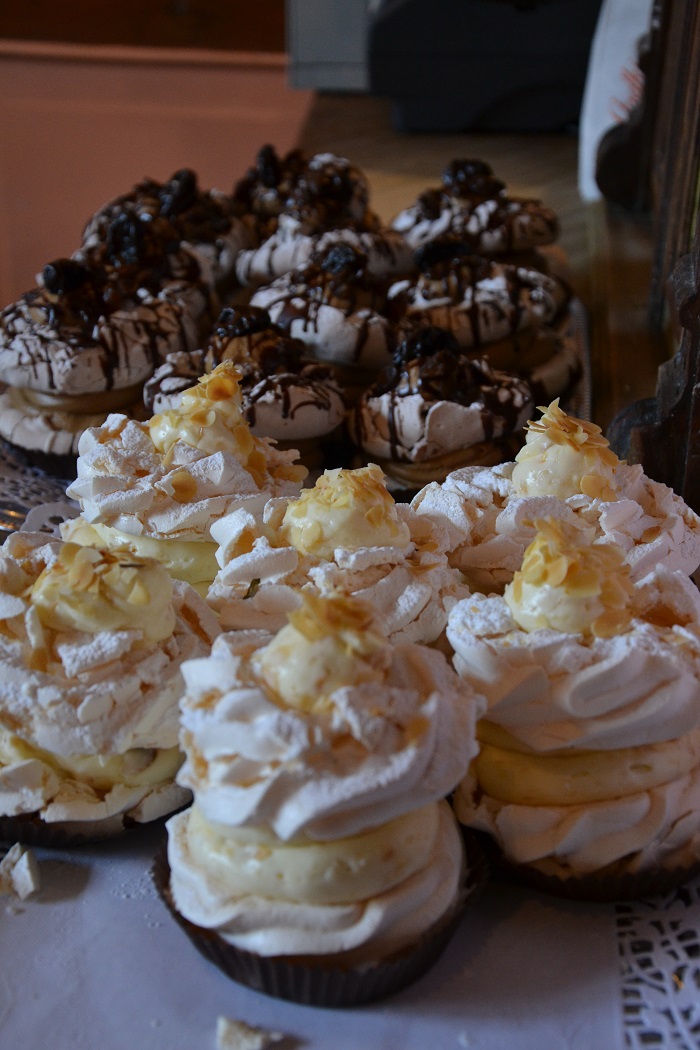 Located on one of my favourite streets, Mokotowska, it's like entering into Wonderland. I felt as if I should be dressed up and wearing a fancy hat when we ducked in for a hot cup of coffee. The warmth of the wood and the decor and the friendliness of the staff envelops you from the moment you walk in.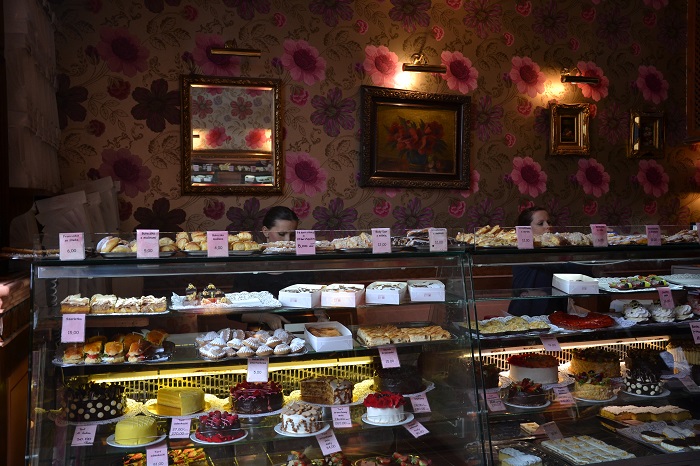 Once inside the cakes and desserts are so plentiful that I got totally and completely distracted and almost ordered one of each! What we finally settled on was delicious. As wonderful as the desserts are this place really isn't all about the cakes. It also has the feel of an old fashioned tea room. It's a peaceful place with plush chairs and rich woodwork. This would be another one of those fantastic places to sit down and spend a few hours blogging.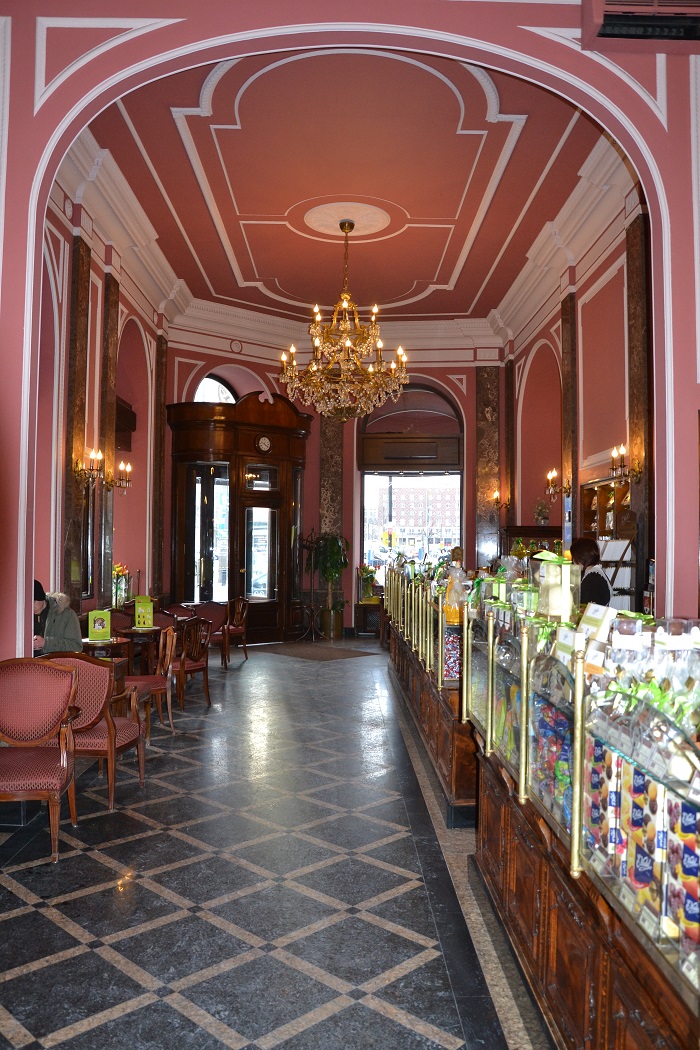 Another great place for dessert is Wedel. This place I've been to many times. They carry my very favourite dessert which is a light chocolate wafer cake. It's a memory from my childhood and I can't get enough of it. Thank goodness it's not readily available in Vancouver.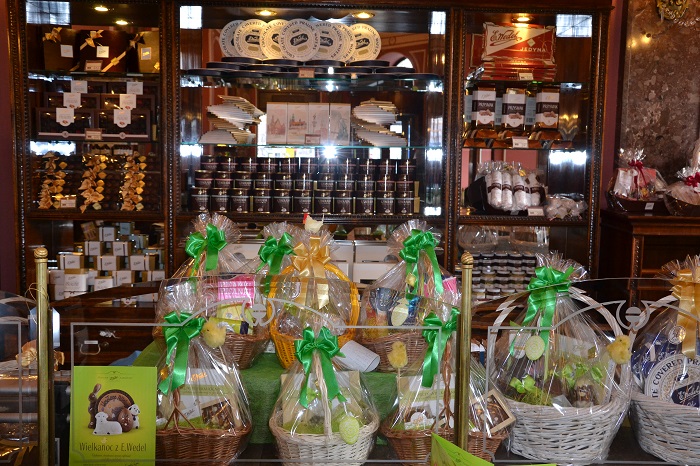 They carry such an abundance of chocolates, many of them handmade and hand painted, that once again whenever I walk in I get completely distracted. I'm willing to bet the staff is specially trained to bring people like me back down to earth!
What I really love about all these places is that they treat their shops not just like businesses but also like galleries. It's an experience meant to be enjoyed and savored from the moment you walk in and then remembered fondly for a long time after.
Recommended
40 Comments