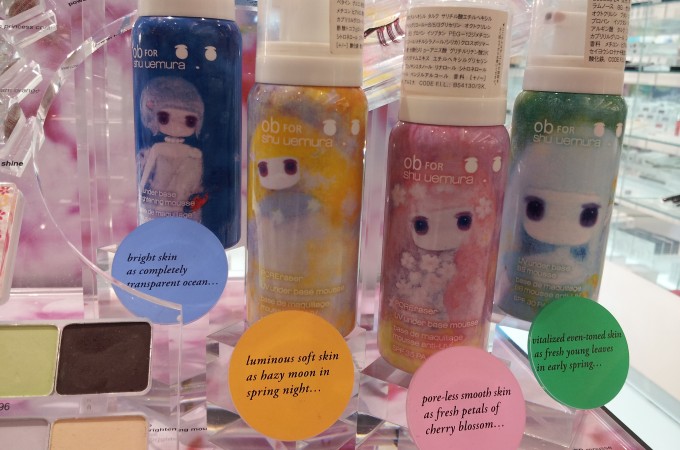 Shu Uemura: The Colour of Air
Shu Uemura. I received this sample of Shu Uemura Pore Eraser Under Base the last time I was buying my new favourite shampoo.   Thanking the sales girl, I threw it in my bag and then put it completely out of mind. This morning, as I was getting ready to go out, this little miracle caught my eye and I decided to try it.
Being a mousse, Shu Uemura's Under Base is as light as air, as in I didn't even feel it going on my face. A huge bonus is the SPF 35 because now that the sun has become a regular in the sky, I'm more conscious of protecting my skin. For those days when I'm not spending a lot of time in the sun, this will be perfect!
My skin is fairly pale and makeup samples tend to be too dark or the wrong shade but this one just melted into my skin, blending perfectly with my colouring. Since I had pumped out a bit too much I put in on my neck and chest and it was completely invisible.
There are several different types of Under Base Mousse dealing with everyday beauty issues such a oil control, dull complexions and uneven skin tone. On a fun note, they have some super cute limited edition bottles coming out.
After my little experiment today, I have become a Shu Uemura convert and this mousse will definitely be a staple in my morning routine!
*For more on Shu Uemura miracles please visit me on instagram and twitter*


Recommended
37 Comments