Summer Scarves In Style
Summer Scarves In Style

Summer scarves. Summer has been slow in it's arrival and although we are on its cusp, the weather can still be a little bit questionable at times. Out here in the Pacific North West it doesn't always get very hot. This is fine by me because  I love wearing summer scarves.  I had completely forgotten that I entered a contest hosted by My Haute Habit, so you can imagine how thrilled I was when I received this tweet  referring to my new Jackson Rowe scarf.
It was a wonderful surprise since I'm always in need of a new scarf and summer scarves are so fun. Hey, a girl can never have enough! This win also gave me a chance to discover a great new store, Wild and Heart. They are definitely worth checking out. Personally I have my eye on more than one piece in their shop and the jewelry is pretty amazing. As it turned out, I didn't even have to wait for my new gift because they are located in Vancouver and they immediately offered to hand deliver my lovely new addition.  On top of everything, not only did I get a beautifully printed scarf but they also included a coffee mug! How fabulous is that?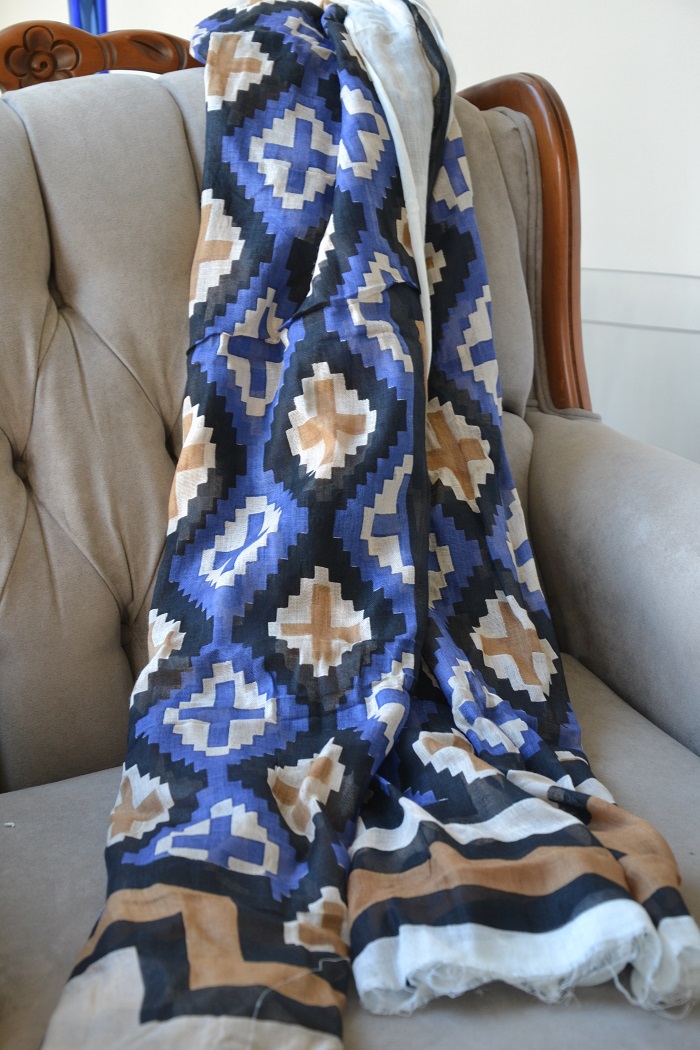 I'm really loving the aztec print on this scarf. The fabric is very light and breezy and the best part is that it's huge! I mean, it's taller than me. As anyone who lives near the ocean would know, more often than not, there's a cool breeze blowing off the water. This can make for splendid evenings but you always want a light sweater with you. I'm so excited that this scarf can double as a wrap.
What could be better than wearing a new scarf while I sit outside enjoying a cup of coffee while the sea air washes over me.
Check out some other summer scarves. Which one do you like best?
*For more on summer scarves join me on instagram and twitter*
 


Recommended