Best jeans for your body type. I wear jeans pretty much every day. I've worn denim to parties and to casual events without a second thought. In my closet, I have stretchy skinny jeans, boyfriend jeans, jeans that are a solid colour, jeans that are faded and ripped, you name it I probably own it.
The truth is that I really only wear one or two pairs on rotation. Why? I hate shopping for jeans. I see them on the model, I assume my body is exactly like hers and I chose that pair. It rarely fits and I definitely don't look like the girl in the photoshopped ad. I'm guessing I'm not the only one with this issue. Now, don't get me wrong, I'm not putting myself down or anything, but rather, I'm getting sucked into an overall look without breaking down the style of pants that I really want and that will look the best on my body.
The first thing that you need to do is to take a few moments to figure out what your body type is and to note down the parts of your lower body that you may not love as much (wider hips, a tummy etc….) If you aren't sure what your body type is or if you just want to confirm it then read: HOW TO DETERMINE YOUR BODY SHAPE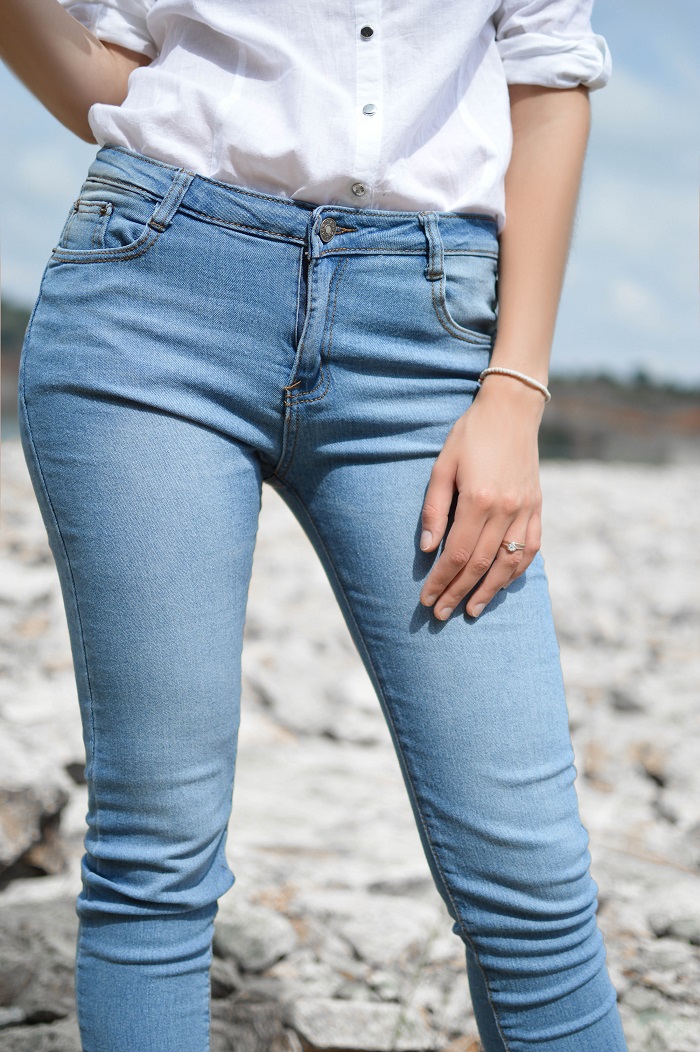 BEST JEANS FOR YOUR BODY TYPE
HOURGLASS FIGURE
If you love your figure and want to flaunt it (please do!) then look for jeans that are a solid wash (no whiskering or fading) in a slim fit. They will hug all your curves and show them off beautifully.
If you are trying to minimize your curves then it's all about creating balance. Look for a straight leg pant that you can cuff, or a shorter pair with a wider leg.
Some brands are cut higher in the back and these will be perfect for anyone with a curvy derriere. They will show off your curves without gaping at your waist.
STRAIGHT OR RULER FIGURE
You can probably pick pretty much any style right off the rack, but there are still shapes that will be even more flattering.
Look for straight waistband that will encircle your waist nicely.
Buy jeans that hug your hips and slightly flare at the bottom.
A lower rise will put more emphasis on your hips showing off your shape, while a mid-rise will slim your thighs if you feel they are too large/muscular.
Fading and whiskering will give the illusion of less height.
If you want to give the illusion of more curves, opt for a pair of looser boyfriend jeans.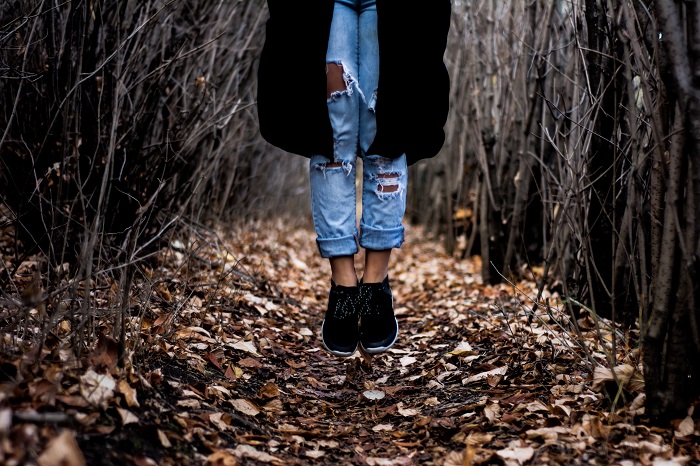 REVERSE TRIANGLE
For the illusion of more curves look for larger or angled pockets and jeans that sit snugly on your hips.
A flare will balance out wider shoulders and narrower hips.
Boyfriend jeans are another great option as they will add some bulk to your lower half.
PEAR SHAPE
If you are looking to minimize your hips, look for a mid to high rise with extra stretch.
If you want to give the illusion of slimmer thighs, look for wide-leg flared jeans.
If you aren't comfortable in a skinny jean, opt for a slim fit style.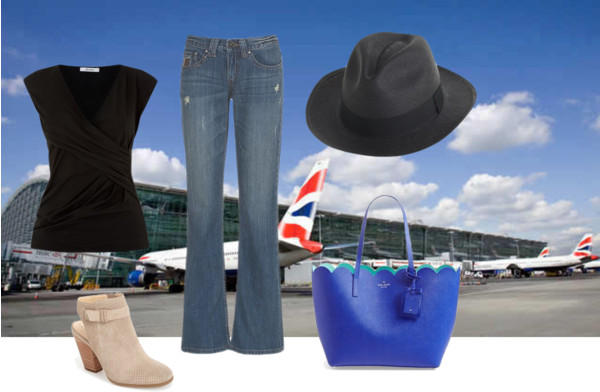 If You Don't Like Your Tummy
If you are trying to minimize your tummy, look for jeans with a wider waistband or even one that's lines as it won't squeeze your waist.
Look for a mid-rise style (8-9 inches from the crotch to the waist) as it should hit just below your bellybutton and is the ideal height to camouflage your midsection.
If You Have A Short Torso
Look for a lower rise which will give the illusion of a longer and leaner torso.
The jeans should hug your hips which will make you look taller.
If You Have a Long Torso
Look for a super high waist or jeans that have a longer inseam as these will help elongate the look of your legs while shortening your torso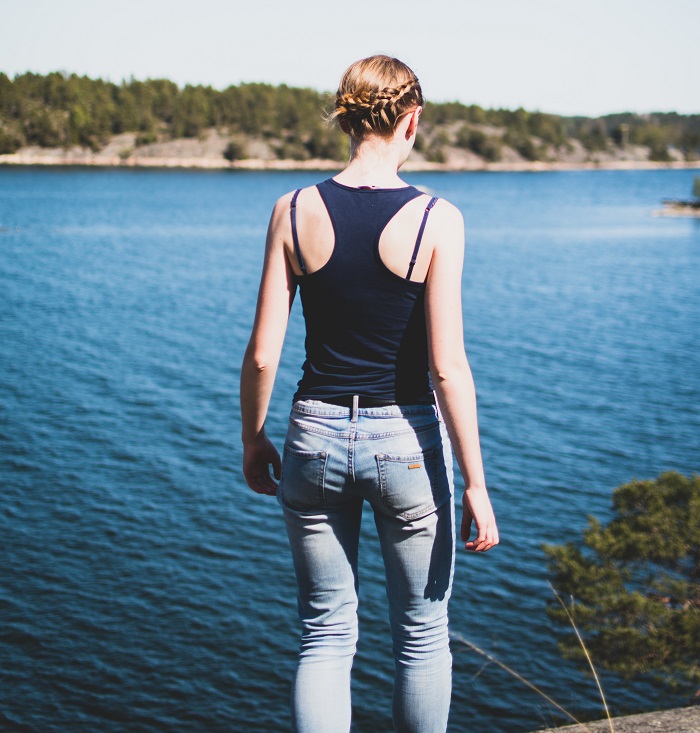 Additional Tips
Stretch is always your friend
Flares are universally flattering
Your shape is you. Whether you are plus sized or petite, tall or short your shape is your shape and you should always show it off
A dark wash will always give you a slimmer, leaner line
Pockets can make or break the illusion of a curvy behind
For even more tips, read: BEST PANTS FOR YOUR BODY TYPE
IF YOU ENJOYED THIS ARTICLE PLEASE SHARE IT AND SIGN UP FOR REGULAR UPDATES


images courtesy of Unsplash.com


Caroline has worked with international designers in fashion retail and completed professional makeup courses when working in the beauty industry. Her love of writing, photography and film inspired her to work at the Canadian Film Center and then to earn a BFA in Screenwriting. In addition to her blog, Style On The Side, you can see her work in Huffington Post Canada and other international websites.