How to wear perfume in summer. I love perfumes and I love the idea of having a signature scent. There's something so romantic about the mysterious air of a fragrance that lingers in the room, even after you have left.
For me, Tresor, Opium and Chanel No 5 will always bring back memories of my mother. There was always a bottle or two on her counter. I'm the same way. I see a fragrance counter and I'm compelled to stop. While I'm not a huge fan of some of the trendier fragrances, I can definitely spend hours in a perfume store.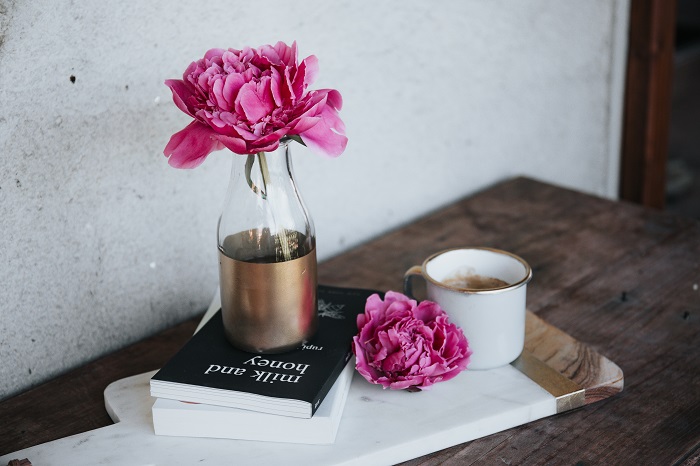 HOW TO WEAR PERFUME IN SUMMER
OPT FOR LIGHT FORMULATIONS
While many companies make lighter options of their most popular scents you can make the most of this time to choose something completely different. Think of lazy summer days spent outside in fresh summer fields or the salty intoxicating scent of sea spray and find a scent that perfectly matches your favourite moments.
Since perfumes intensify with heat, you might find that your warm, heavy winter scents are simply too strong for the carefree days of summer. With all the pollen and scents that are naturally in the air, your fall and winter fragrances could actually give you a headache.
When the temperatures start to heat up, look for notes like: citrus, oceanic, fruit and light floral (jasmine, magnolia, freesia, water lily, violet and peony).
DON'T BE AFRAID TO LAYER
It's natural for your scent (or the alcohol content) to evaporate faster in the summer months, so don't be afraid to layer it over a matching body lotion.  I've been using a hair scent from the same line as my perfume and it's fantastic.
You can also be more adventurous and layer your perfume over another complimentary scent to make your own unique fragrance.  Try: citrus and amber notes or jasmine and tuberose or a peppercorn and a green tea or ylang ylang or even an orange and cinnamon. If you are mixing scents, it's best to keep it simple, but at the same time don't be afraid to play around.
BE PREPARED TO RE-APPLY
In the summer, your perfume will naturally evaporate faster than in the cooler months. Be prepared to carry a travel spray or a roller ball and to re-apply your scent throughout the day.
Find your next perfume here:

Beautiful memories are often associated with a scent, so help keep that mental photograph clear by enhancing it with a wonderful fragrance.
IF YOU ENJOYED THIS ARTICLE PLEASE SHARE IT AND SIGN UP FOR REGULAR UPDATES