MY STORY
HELLO, WORLD!
Born in Stockholm and a few short years later,
WELCOME TO CANADA!
Will never forget when the judge looked down at me as my dad was getting sworn in to be a Canadian citizen and said, "welcome to Canada"
Although I'm a Canadian I still have my military issue Swedish dog tags that give me a place in a bomb shelter (in Sweden so that makes it really convenient to get to)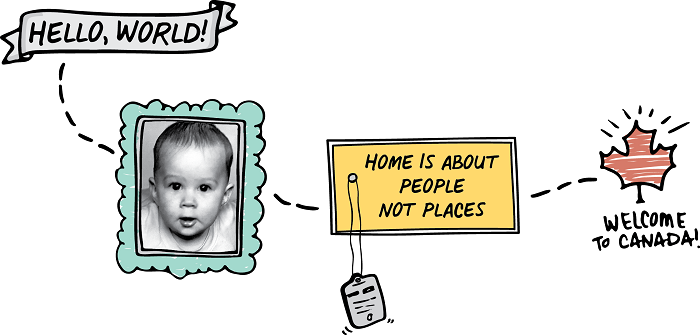 THE LITTLE TRAVELER
Fairly normal happy childhood which was filled with travel and where I was surrounded by artists of all kinds.
Summers either involved lots of overseas travel: Austria, Switzerland, Spain, Italy, Germany, France, Gibraltar, Morocco or local travel within Ontario and the Eastern provinces or USA. I visited over 9 countries (some twice) before my first day of high school.
Theater & Writing was in my blood. In between seeing the world we were surrounded by my parent's artist friends. I wrote and directed plays non-stop, experimenting and creating stories. A famous Polish director told me that a director has to know a little bit about everything. I've never forgotten that piece of advice.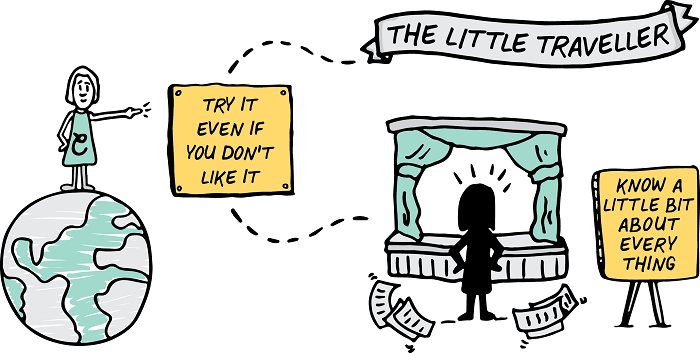 "MERDE!"
Attended a culturally diverse French high school where my love of writing, theater, film and dance developed and grew. I stood up to the AV teacher when we didn't agree on how a movie should start and that gave me the confidence to pursue my love of writing and film.
LEARNING & GROWING
Attended York University aka. Stay Away From Exposition or "Show Me Don't Tell Me"
Film school obtained a BFA in screenwriting
Wrote and directed a short film
Script doctored a screenplay that won international awards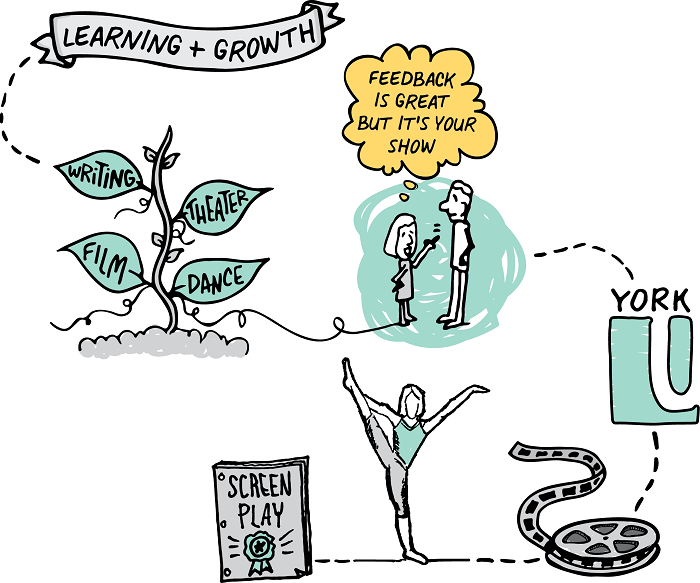 POST UNIVERSITY aka. FIGURING OUT WHO I AM
I danced professionally and put my writing on hold but also:
worked as a rock climbing instructor
sold very expensive chocolates that shipped every 10 days from Switzerland
managed a high end accessories boutique
learned to make gobos
MY FIRST BIG MOVE & FIRST BUSINESS VENTURE
Several years later I moved cross-country to Vancouver and started a new life. I had the opportunity to perform again and started my big foray into fitness by building up a Pilates program and becoming a personal trainer.
I opened Definition Studio, a Pilates studio and trained A-list celebrities as well as NHL athletes and everyone in between

MY DISCOVERY PHASE (continued)
I spent some time selling insurance
I spent some time selling aftermarket car upgrades
I spent some time buying, selling and flipping houses
I spent some time working with two big real estate developers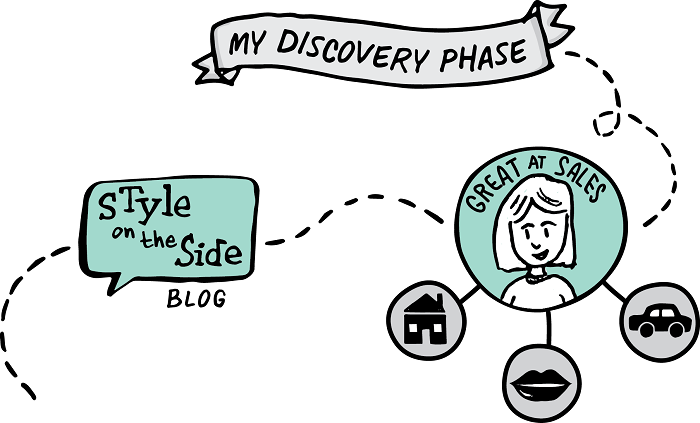 Blown away by the Social Media Revolution and the opportunities it's creating (and I missed writing), one course later, STYLE ON THE SIDE WAS BORN
THE SECOND BIG MOVE
I decided that it would be a fun experience to move to Europe and try something new, ended up in Warsaw, Poland….Because why not…….
I joined a start-up as a full-time writer and kept on writing after the start-up wound down
Wrote my first book: FITWISE
Started dancing again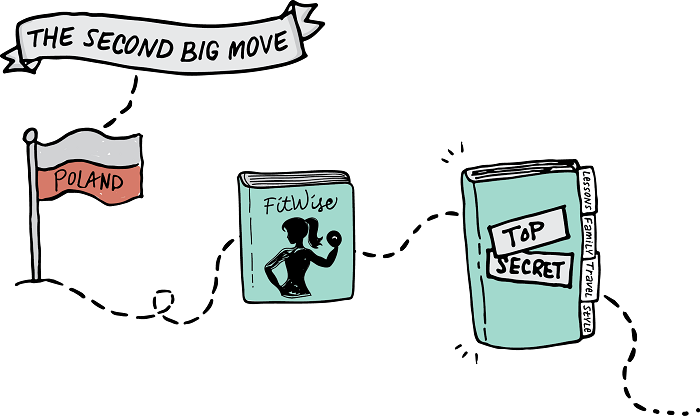 Now working on my second book which is… fashionably top secret!