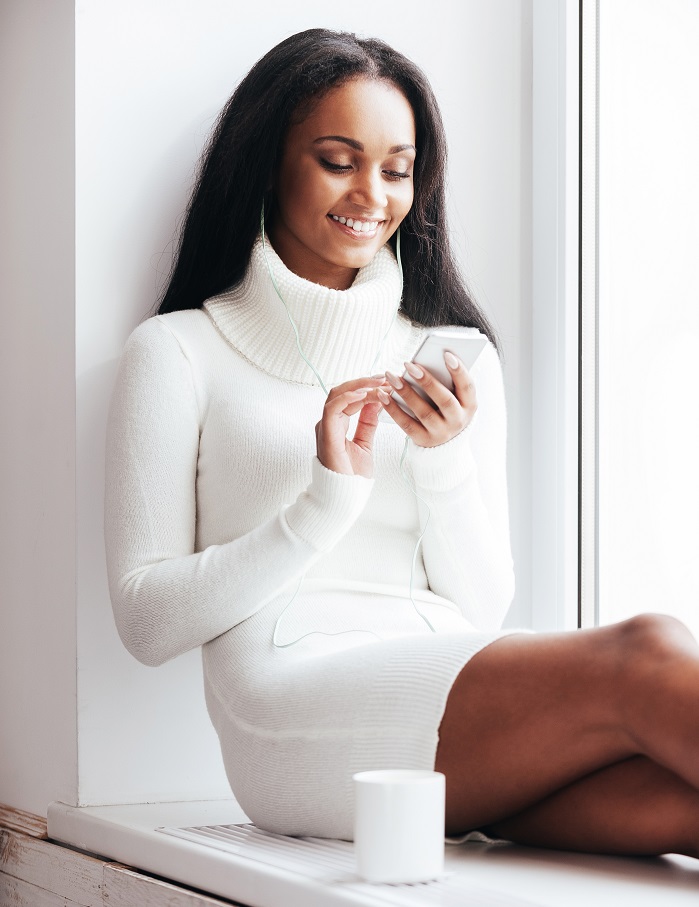 How to appear more confident. I grew up being very shy. I was afraid to speak up and was happiest just blending in to the walls. The problem was that I was often overlooked for things and I'm sure that I missed out on opportunities because of it. Even now, I am the master of talking myself out of things
Why is this so important to talk about? Since we bloggers spend so much of our time sitting at our computers (not everyone is constantly attending galas and big events), being confident both on and off screen is so important to getting noticed and making those connections that are vital for our success.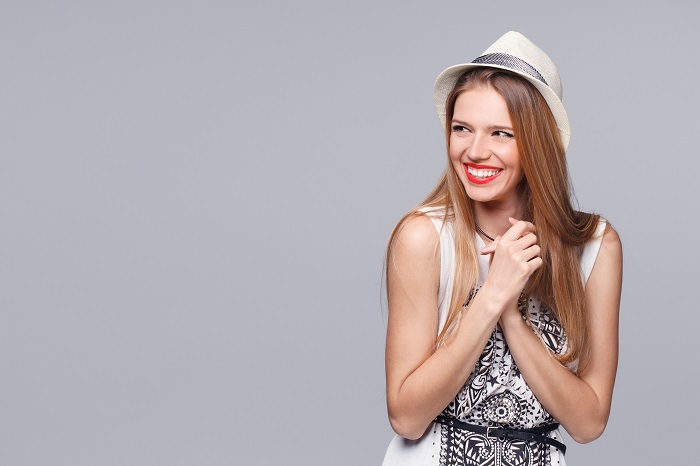 HOW TO APPEAR MORE CONFIDENT
Focus on your facial expressions. I'm one of those people who who looks sad and angry when I'm deep in thought or just walking down the street. I find that can definitely scare people away and it doesn't make me look very approachable. One trick that I use to relax my face and make me look more confidence is to close my eyes, take a few breaths and slightly turn the corners of my lips upwards.
Focus on your posture. This should be an obvious one but it's still surprises me to see how many people slouch so much that they look like their going to disappear right into the ground. Posture is always important and especially when you are feeling a little bit timid. Roll your shoulders back, lift your chin and pull your stomach in. Stand tall and be proud. In fact, striking a confident posture will actually make you feel more confident.  It's amazing how our brains work.
Focus on making eye contact and smiling. I'm guilty of not making eye contact when I'm nervous, but you know what helps? Making eye contact! Don't freak yourself out and force yourself to look at the other person, really look at them. There's a chance they are nervous as well and will appreciate your attentiveness. Also, make sure to smile, it will soften your expression and naturally help you relax. And yes, there is a fine line between maintaining a kind but confident eye contact and staring, so do look away occasionally.
Focus on breathing and slowing down. It's natural to speed up when we get nervous. When you first meet someone, take a few breaths and slow down your speech and focus on enunciating your words. You might think you are speaking too slowly, but chances are it's just right. A great trick to bring you back into the moment is to focus on your feet for a second.  Feel yourself standing on the ground and how it supports you. Feel how your feet are planted and stable. This will give your brain a chance to slow down, experience the now and then refocus on your conversation.
Stop apologizing. Nobody likes a nervous stutter and listening to constant apologizing, so unless you spilled your drink or have another truly valid reason, don't apologize. It really isn't necessary. Instead, focus on making the other person comfortable. If you act like you're having a great time speaking with them, they will feel great about themselves and remember you fondly.
Fake it 'till you make it. When you actively try to be more confident you will be before you even know it and the benefits will translate into everything that you do.
Do you have tips on how to appear more confident?
For more don't forget to follow me on INSTAGRAM and PINTEREST
IF YOU ENJOYED THIS ARTICLE PLEASE SHARE IT AND SIGN UP FOR REGULAR UPDATES


images courtesy of DollarPhotoClub


Caroline has worked with international designers in fashion retail and completed professional makeup courses when working in the beauty industry. Her love of writing, photography and film inspired her to work at the Canadian Film Center and then to earn a BFA in Screenwriting. In addition to her blog, Style On The Side, you can see her work in Huffington Post Canada and other international websites.