Shop with the locals. I'm going to go out on a limb here and assume that we all love travelling. I mean, what could be better than visiting new places, discovering different cultures and sneaking in a bit of shopping. One of my favourite things to do when I'm in a new city is to not see and do what I'm "supposed" to do, but rather to lose the maps and city guides and spend an afternoon at a coffee shop on a busy street people watching. It was a great honour to be contacted by Stay.com to contribute to their online travel guide.

SHOP WITH THE LOCALS
Now, I know what you are thinking, but this is not another travel guide. What they've done is contact regular people who simply added their favourite spots in any given city, but with a twist. Each person has a specialty. For instance, you can dine at the best restaurants curated by a chef. Or if you love shoes and happen to be in Warsaw, you can take Styleontheside's Warsaw Shoe Tour (anything and everything from sneakers to Louboutin's) and take your our very own, self-guided shopping tour. Love bags and accessories? So do I and you're in luck, because I've listed some of my favourite stores in my accessories walk. Fitness nut? No problem, they've got you covered. Want to see where your favourite films were shot? Yup you can do that too.
So now when you are discovering a new city, you can simply download the app (it also works offline and I can't stress how much I love this feature because when I'm travelling and I don't have internet, I try hard to not look like a tourist and glancing at my phone is great way to blend in) and see the shops, restaurants, galleries and anything else you are interested in from a local's point of view. You can also create your own guide. In the morning, hit up a few tourist spots, stop for a coffee at the local hipster cafe and in the afternoon weave your way through the back streets to find the hidden gems that only the locals know about, then follow it all up with a gourmet dinner.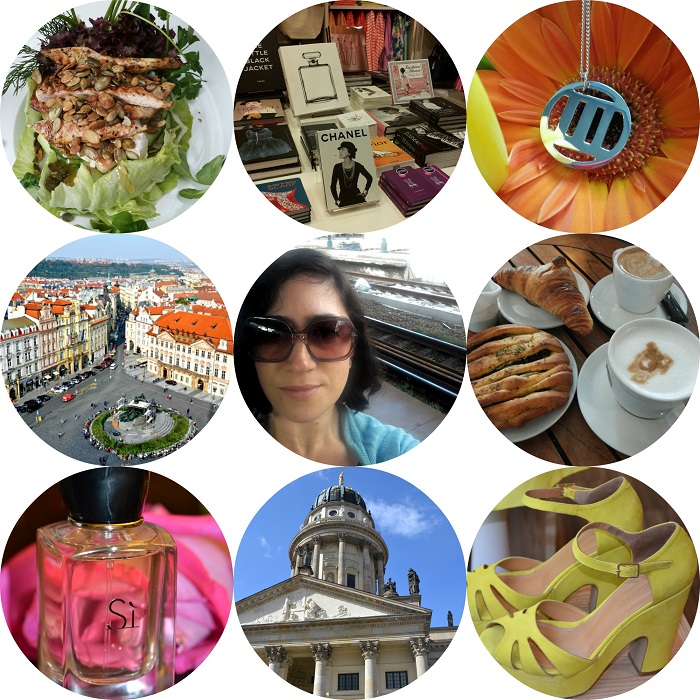 With city listings from Abu Dhabi to Zurich, there's a very good chance that you'll find treasures beyond your imagination.
What is your favourite way to sight see in a new city?
For more don't forget to follow me on INSTAGRAM and PINTEREST
IF YOU ENJOYED THIS ARTICLE PLEASE SHARE IT AND SIGN UP FOR REGULAR UPDATES


images courtesy of stay.com


Caroline has worked with international designers in fashion retail and completed professional makeup courses when working in the beauty industry. Her love of writing, photography and film inspired her to work at the Canadian Film Center and then to earn a BFA in Screenwriting. In addition to her blog, Style On The Side, you can see her work in Huffington Post Canada and other international websites.