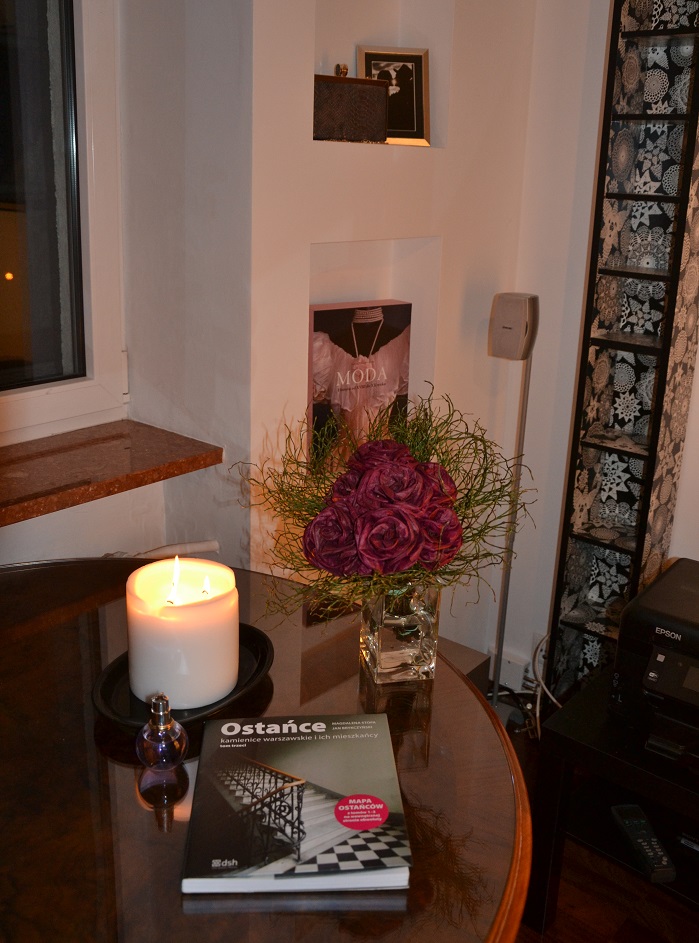 Interior Design.  Since we didn't want to send our furniture overseas, we were forced to rent a fully furnished apartment. This wasn't a problem as there were many to choose from, but it did mean that I couldn't be too picky about the interior design. As a result, we have a "lovely" red leather sectional that I need to content with for the next year or so.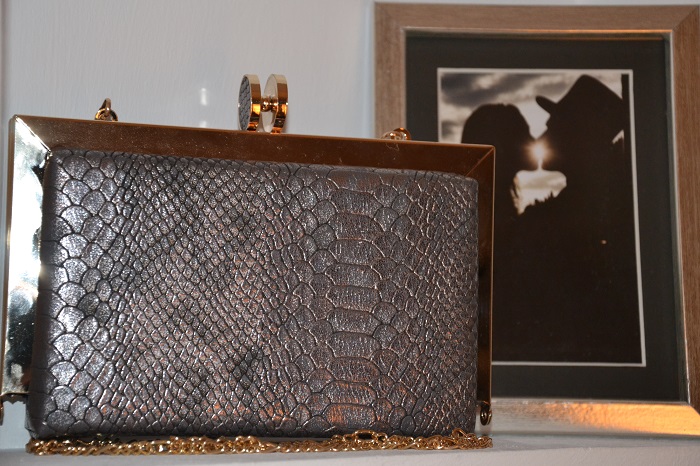 Since we recently received word that our belongings won't arrive until December 15, I've decided that I just cannot wait to start making this place into our home. So what to do? Well, I've always thought that books make beautiful decor. When I found these volumes on Fashion, I just couldn't resist. The cover itself would make a really wonderful painting and I've found the insets in the wall to be a perfect display place.
For the other inset, I decided to display my new clutch and my favourite wedding photograph.  When it comes to interior design style, I love a combination of contemporary with classic and I always love the unexpected.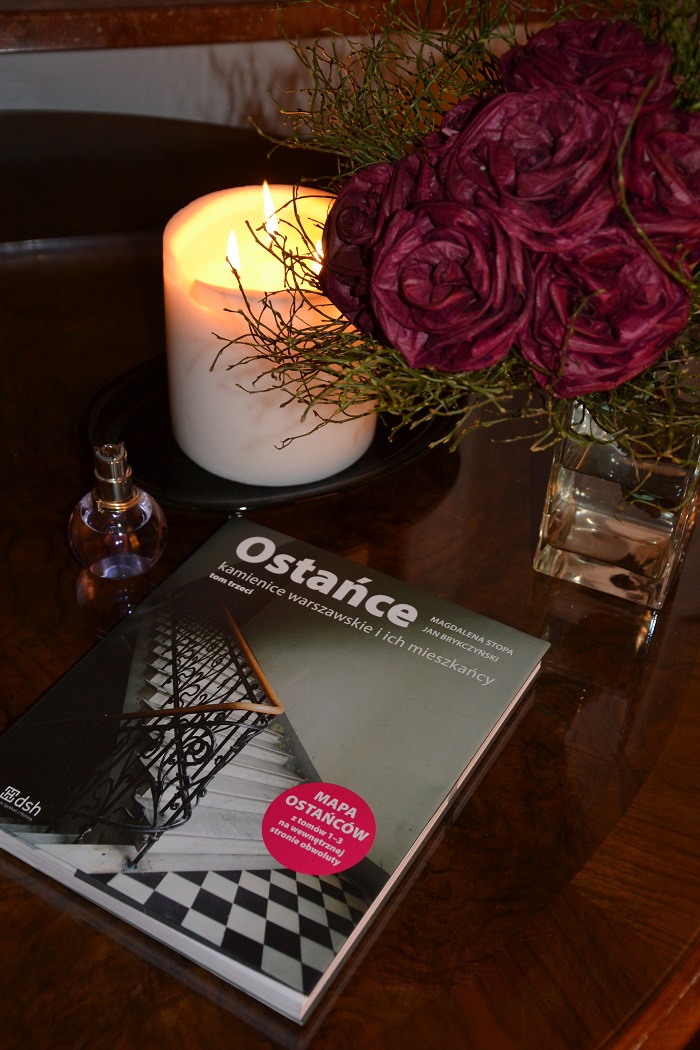 Of course a vase with fresh flowers, a lovely volume filled with architecture and a bottle of perfume make a fabulous coffee table display. I find that interior style is crucial to my state of mind. If I wake up in a mess surrounded by clutter, then I'm not motivated to do anything all day but if there are lots of pretty things to look at then I feel as if nothing can stop me.  Here's a little secret of mine: I always make sure to carry around some little inspirational item with me wherever I go, whether it be a pretty scarf or a lovely red lipstick, it's always by my side.
As a great man once said, "style is the only constant in life".
What is your favourite interior design style?
*For more interior design style join me on twitter and pinterest*