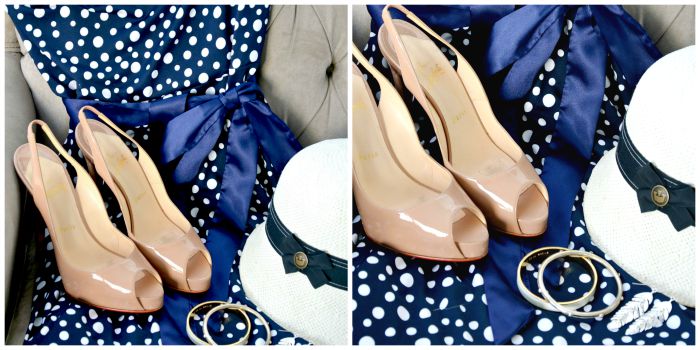 How to take great photographs for bloggers. Photography has always been a huge passion of mine. I grew up surrounded by old manual cameras without really knowing anything about them. I even used to carry one around all time, taking pictures of everything in sight. Since I always loved writing, the natural progression was to start film school where I could combine both loves. Although film is a different medium, there are many similarities and we spent a lot of time studying the basics of taking a great shot.
There seems to be this myth going around that you need a DSLR or a pro camera to take a good picture. Sure they might help, but there are some basics that you should be aware of first, otherwise no amount of photography equipment will save your shot. Tools can enhance, but don't replace skill.
Tip. As bloggers, we should be practicing photography all the time. Take pictures whenever you can, with your phone or a camera. Don't stress if they are "bad" as you can always delete them and no one will know. One thing that has always helped me is to think about a shot before taking it.  What am I trying to feature? How do I want to frame it? What feelings/emotions do I want to come across? These thoughts apply to every subject, human or otherwise.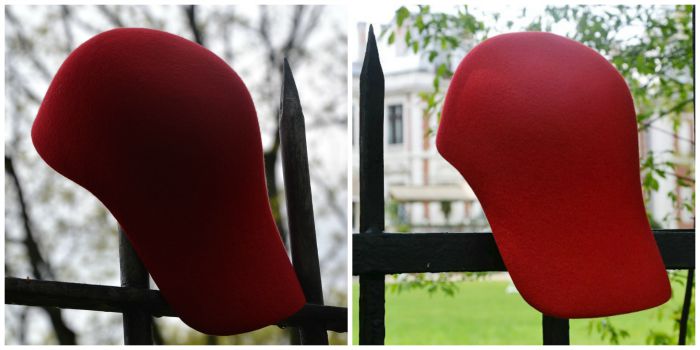 HOW TO TAKE GREAT PHOTOGRAPHS FOR BLOGGERS
Get up close. Our eyes aren't the same as a camera lens. This may seem as an obvious statement, but it's not.  Photographs are flat and you don't get the same depth of field, so you need to create it. The easiest way to do this is to fill your entire frame with your subject. Too much space around it and it gets lost. Take Instagram, for instance. The best shots are the ones that fill the whole frame because your subject really pops. A simple way to test this is to take a photo (pic a subject and shoot). Then open up the photo in an editing program and crop it so that your subject is at the forefront. For OOTD bloggers, rather than posting 5 nearly identical long shots, mix in a couple of closeups which show off the details.
Rule of thirds and perspective. The rule of thirds is really quite simple. Just create an imaginary grid over your image (some phones have this as a feature you can enable). Then simply take your object and place it within that grid. Don't be afraid to play around with where you place your object. It doesn't necessarily have to be in the center of the screen. Sometimes off to one side makes for a more dramatic shot. The same goes for perspective. How boring would it be if everything was shot straight ahead? Try lying down or shooting from above or even shooting at an angle. This is a great trick to make an otherwise simple item suddenly look more interesting. A rule to remember is that shooting someone from below makes them appear more dynamic (think politicians who often appear larger than life), while shooting someone from above makes them look smaller.
Choose your light. I could probably write a book on the importance of lighting alone, but to keep it simple here are some things to remember. While you should probably learn terms like ISO, shutter speed, aperture and exposure, at the beginning of your journey don't let yourself get overwhelmed. For now, watch how the light is falling and try not to shoot into the sun and conversely, don't let the sun fall directly behind you as it will make your shot look flat (you always want some dimension). Also if your subject is in the sun they might get completely washed out. If you are unsure then find some shade for an even exposure. Don't be afraid to use flash during the day, it can help brighten dark spots.
Golden hour. The magic hour just as the sun is starting to set. The whole world turns a soft golden pink and harsh lines seem to soften and glow. You just cannot go wrong in this light.
Pay attention. How many times have you taken the best photo only to see some trash in the background? Or you spend a ton of time setting up the best product shot, only to find your fingerprint front and center on that tube of lipstick? (yes this has happened to me and of course it wasn't visible until I was cropping the photo). Pay attention to the background. Take a second to look through your lens or view finder and see what's surrounding your subject.
If all else fails. There are so many amazing and super easy to use programs that you can do wonders with pretty much any photograph. Although it is the ultimate tool, you don't need to invest your time or money into Photoshop. Although if you are planning on becoming a pro blogger, it's probably not a bad idea to learn some of the basics. The key, however, is to spend only a few minutes brightening or cropping your photographs. If you find that you need to completely overhaul each shot then you might want to rethink what you are doing.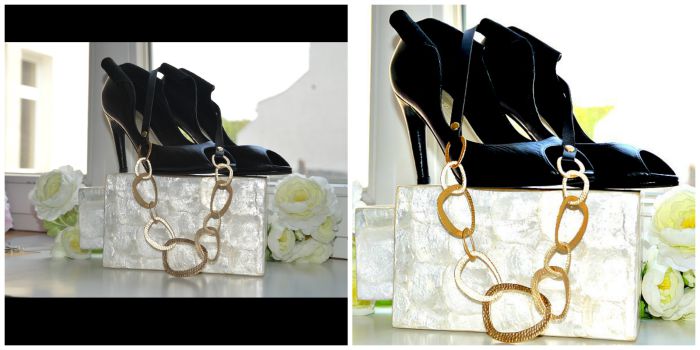 Most of all, don't be afraid to break the rules and do something different. Sometimes when we relax that's when some of our best shots happen.
Is there anything else you'd like me to cover?
For more don't forget to follow me on INSTAGRAM and PINTEREST
IF YOU ENJOYED THIS ARTICLE PLEASE SHARE IT AND SIGN UP FOR REGULAR UPDATES


Caroline has worked with international designers in fashion retail and completed professional makeup courses when working in the beauty industry. Her love of writing, photography and film inspired her to work at the Canadian Film Center and then to earn a BFA in Screenwriting. In addition to her blog, Style On The Side, you can see her work in Huffington Post Canada and other international websites.