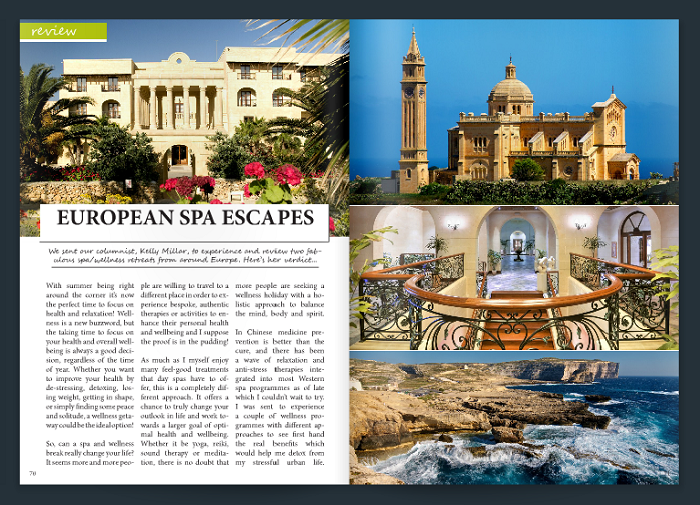 Spring reading. The warm and sunny weather also brings some rainy days. We may not like them, but they are a necessity that allows flowers to grow and the grass to turn a lush dark green. On days like this, I like to spend my time reading and dreaming about far away places. I also like to discover out new and amazing products to make my skin flawless and glowing. Flipping through magazines to pick out great outfits that I can look forward to wearing when the sun returns makes me happy.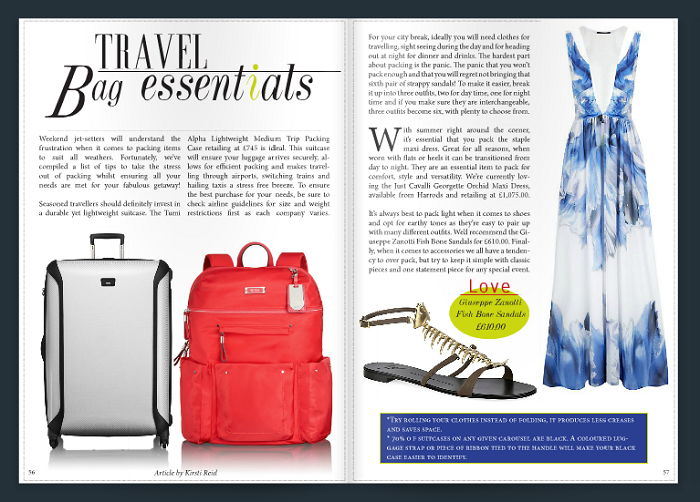 This month's issue of British MODE is the perfect magazine to curl up with to do a little light spring reading. This month, you'll find our essential guide to packing for that perfect trip. I love traveling and visiting new places and spaces. There's nothing worse, however, than bringing all the wrong things for a trip. Running around looking for missing items eats away at precious sightseeing and relaxation time.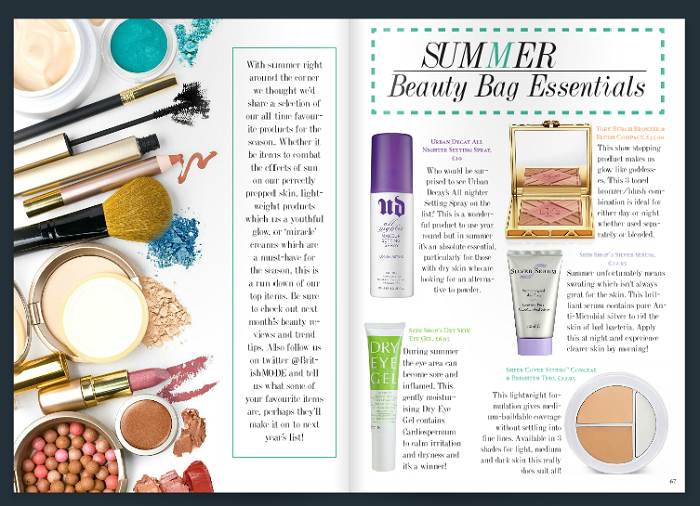 Still looking for the best beauty products to bring with you on your dream vacation? Or perhaps you are looking to do a little spring cleaning in your daily beauty bag. Well, look no further, because we have a list of  our summer beauty bag essentials. From primers and eye creams to foundations and everything in between, our beauty guide has you covered this season.
Perhaps you are looking to re-vamp your spring/summer wardrobe? We have a fabulous selection of summer's trending outfits.  Wondering how to style your dungarees? Or maybe you are dying to try a piece from this season's floral trend? We have you covered!
You can download your copy of British MODE's April issue here.
What is on your spring reading list?
*For more on my spring reading list follow me on instagram and twitter*