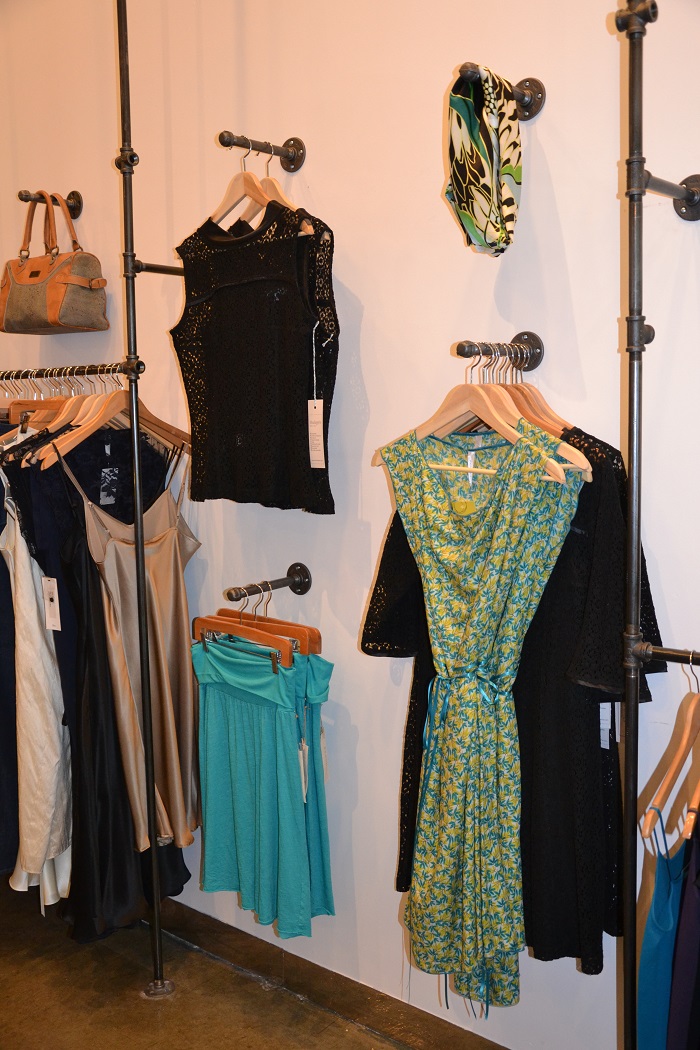 Portland shopping. Before leaving for Portland I went online and scoped out a bunch of apparel shops that I had to go visit. Whenever I travel I try to make it a priority to discover local designers, local shops and therefore local talent. There are so many creative people working on a smaller scale and having been a small business owner, I can definitely appreciate their hard work and passion for their craft.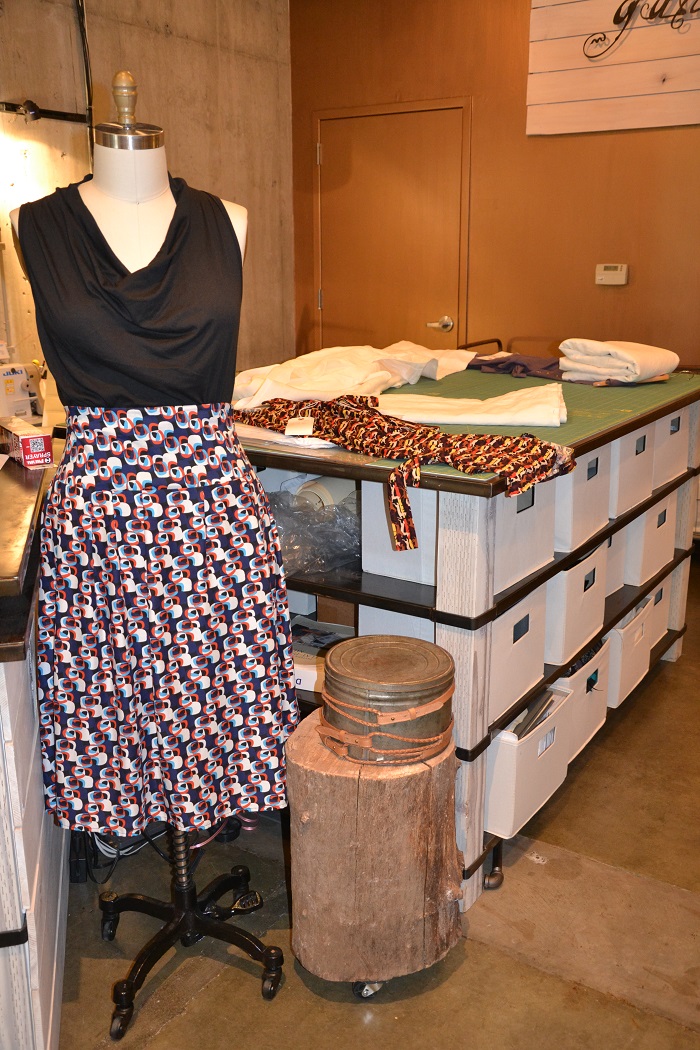 Garnish was one such apparel boutique. When we walked in we were warmly greeted and got to find out all about this unique store. From the clothing to the accessories, everything is locally designed and made. The best part is that since it's all created in small quantities, it's like you are wearing an original!
Actually they say it best:
"At Garnish it is our mission not only to provide unique, flattering apparel and accessories, but also to provide a guiding hand, a personal experience, and a welcoming environment for our customers. We will help you select handmade designs that make you feel confident and attractive while exploring your style boundaries. You shop here because you like the personal attention you get; we love that you become not just our customers, but our friends. You are in integral part of who we are".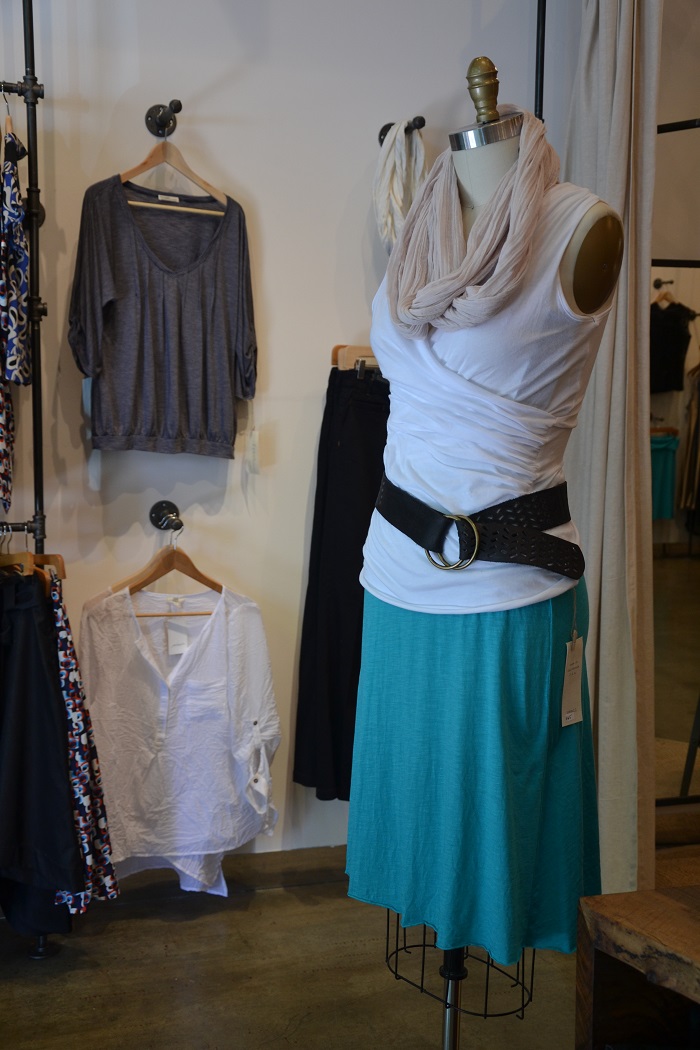 With many of us having body image issues, sizing can sometimes be very demoralizing.  You walk into one store and you are one size then to another store and suddenly you are a completely different size.  It doesn't make sense and those numbers change so often they can drive anyone crazy. No matter how much we all try to ignore that little tag, let's just be honest in saying that sometimes that  number on the back of a shirt or a pair of pants can set our mood for the day.  I love that, at Garnish, they've chosen to give everyone a  fabulous title: XS=Extraordinary, SM=Superfine, M=My Oh My, L=Luscious and XL=Extra Hot. You are never just a number.
There are more boutiques to come, but I wanted to take a second and send out a huge thank you to @TonieHanson. She took the time to tweet at me the entire trip telling me where to go and what to see.  It was like having my own personal tourist guide and very much appreciated!
Portland shopping is a fantastic scene!
*For more on Portland shopping don't forget to follow me on twitter*