How to alleviate back pain. There are many reasons why you might be suffering from back pain. If it's due to a serious condition like a slipped disc then absolutely follow your doctor's orders. For everyone else, especially those who sit at a desk all day, who don't stretch enough and don't get enough exercise, this is for you.
I know that it's super tempting to become at one with your couch and to just put your feet up, but you should really be moving. When you are experiencing this kind of discomfort it's vital to keep moving. You should be exercising and stretching everyday.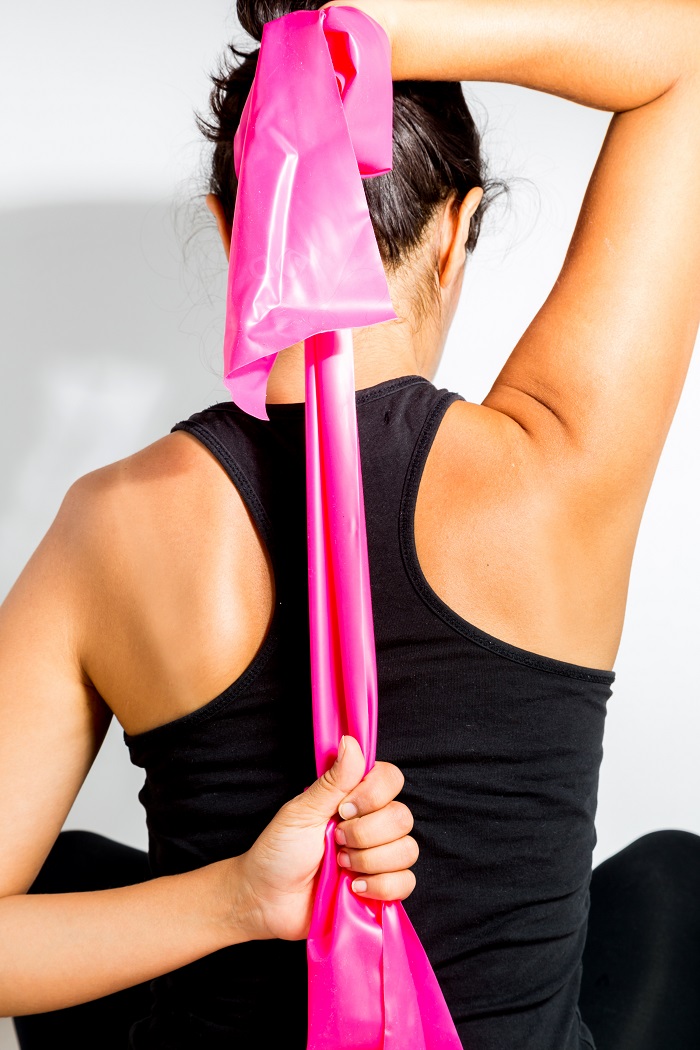 HOW TO ALLEVIATE BACK PAIN
When we talk about alleviating back pain, much of it comes down to your posture. Let's be honest, how many times has your mother told you to stop slouching and to stand up straight? In fact, now that I think about it, I spent about 10+ years telling and showing people how to lengthen their spines.
I'm sure most of us have felt the discomfort of back pain or hip pain or even that nagging ache that sometimes shows up in your side. The problem with not addressing the issue is that the worse the pain, the more you'll slouch and that will lead to more pain. The good news is that there are lots of little things you can do on a daily basis to improve your posture and break the vicious cycle.
For more about posture, read: HOW TO IMPROVE YOUR POSTURE
The following is a set of exercises that will help strengthen all your supporting muscles. They will help you stand taller and take some of the work away from large muscles that we tend to overuse.
Remember to keep your movements small and controlled.  In the crunches section, rather than doing full sit ups which usually engage a lot of your other muscles and can exacerbate your back pain, you're going to focus on doing small movements that target your deep abdominal muscles.
If you prefer to read the exercises you can do that here: LOWER BACK PAIN: EXERCISES THAT WILL ALLEVIATE THE DISCOMFORT

IF YOU ENJOYED THIS ARTICLE PLEASE SHARE IT AND SIGN UP FOR REGULAR UPDATES


images courtesy of Dollarphotoclub

Caroline has been dancing ballet and modern for most of her life. She has worked as an indoor rock climbing instructor, personal trainer and most recently, a top level, fully certified Pilates instructor teaching high profile athletes and Hollywood celebrities.