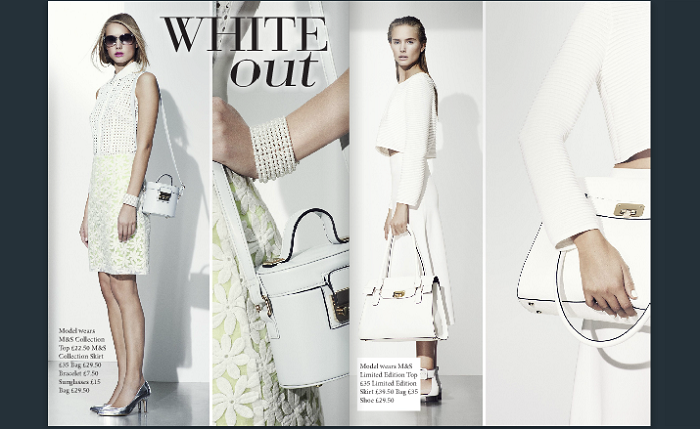 British Mode June Edition. In case you haven't picked up your (online) copy of this month's copy of British Mode Magazine, here's a small recap of all the fabulousness that you will find inside.
White is definitely the colour of the season, fresh and crisp and always sophisticated, it's a must to incorporate into your wardrobe. Think that it's tough to create an all white look? Don't worry, we've got you covered.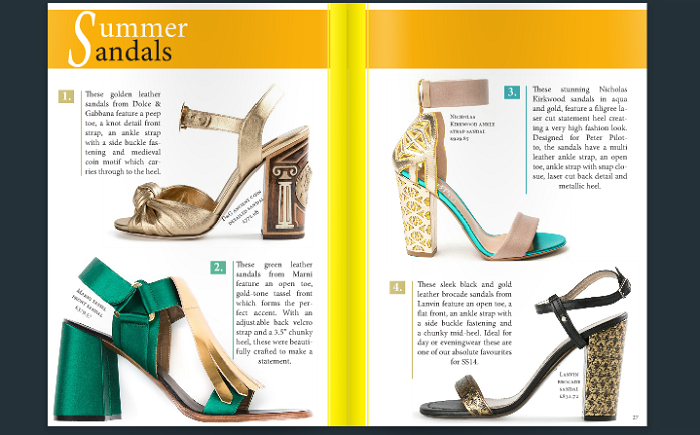 Who doesn't love a great pair of heels? We've chosen the perfect chunky heeled sandals for you. They'll allow you to run errands all day and then transition into ideal companions for fun nights out. Check out the ones by Nicholas Kirkwood, they are my favourite and were instantly added to my wishlist the moment I laid eyes on them.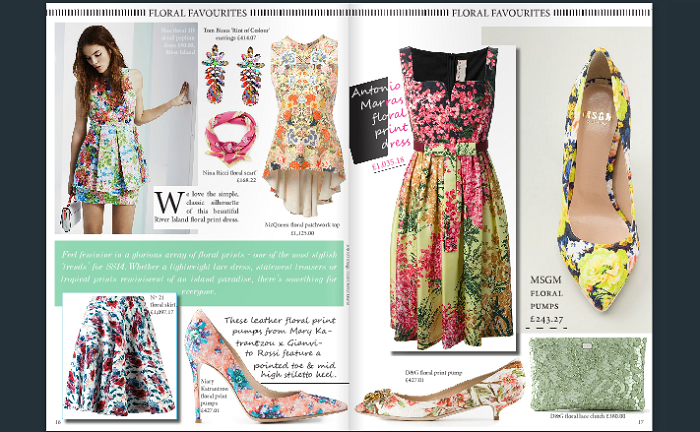 Of course this summer, your mind may be focused on the floral prints that we've seen parading down the runways. We've got you covered there as well! From blouses, to dresses to skirts, shoes and even bags, you will be able to amass a veritable garden in your wardrobe.
If it's beauty that you're after, then drop by our beauty section, where we've put together a number of fun makeup reviews. Who knows, this just might be the summer when you try some new products you only dreamed about.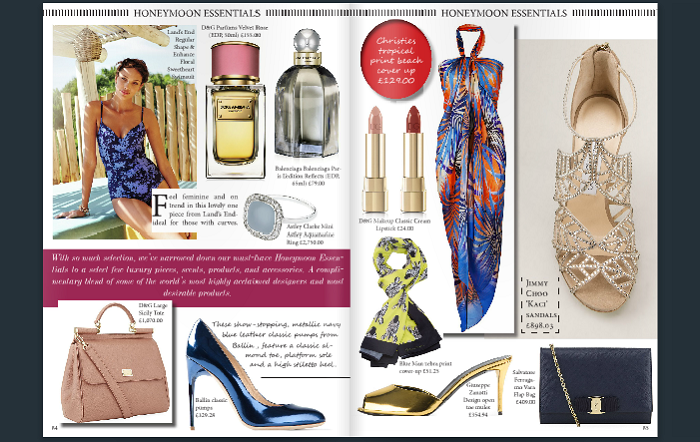 Maybe this is the summer that you are finally taking your dream vacation or going on a honeymoon? Well then, you absolutely must drop by our Honeymoon (Vacation) Essentials page. There you will find a little bit of everything, from a must-have perfume to some great sandals to a to-die-for bag. All pieces that you won't want to leave home without.
If you've read the British Mode June Edition I would love to hear your thoughts! Download your copy here.
*For more on the British Mode June Edition follow me on instagram and twitter*