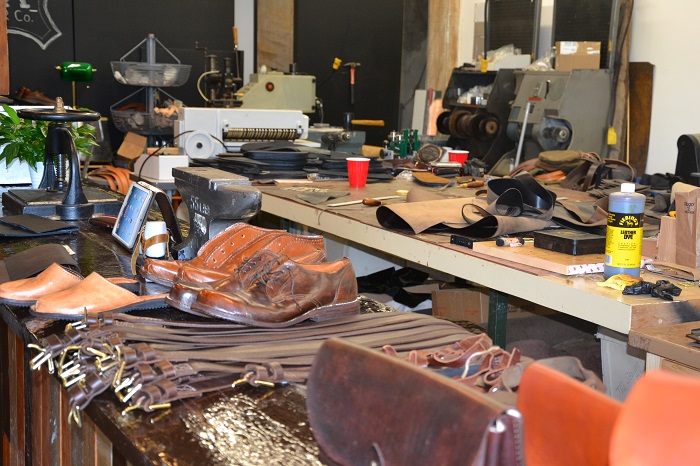 How to choose a leather handbag. On one of our walks around Portland I noticed a warehouse with the words, Orox Leather Co., painted on the front.  Since I've been searching for leather craftsmen who might be interested in working on a project with me, I promptly dragged my husband right over.  This shop is run by the Martinez brothers, Martin and Levi, and it's not just a store but a true artist's space as well.  They design everything in the store and make it right there behind the counter.
"Our products are designed to harmonically blend the durability of leather and the sustainability of recycled materials, with the purpose of being passed on to coming generations as a heritage of American craft. It is our hope to continue to manifest our artistic expression in the same manner that our great grandparents seventy years ago, maintaining tradition while developing with the future".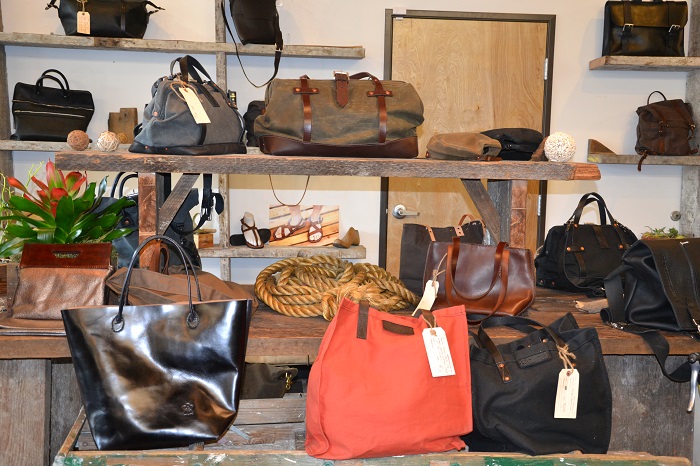 I find that many leather bags can be very heavy as the hardware and type of materials used add a lot of bulk.  Not these bags. The stitching is very sturdy and with minimal additions, the bags are all featherweight. Each bag is a little bit different due to the fact that they are handcrafted and leather by nature isn't uniform.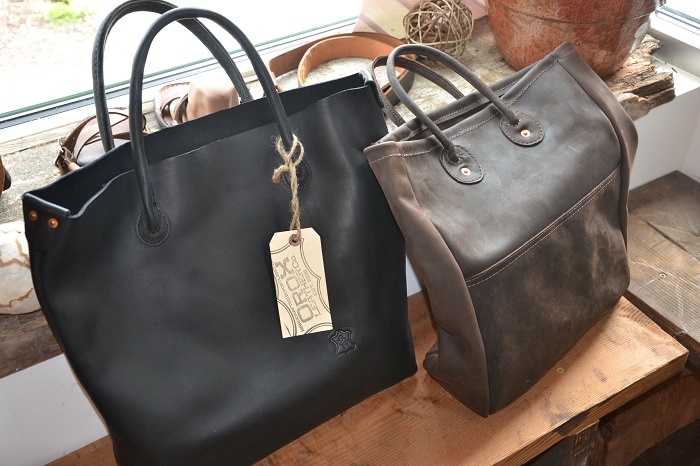 Here's a tip on how to choose a leather handbag. You always want to check the stitching on a bag, it's one of the ways to tell if the quality of the piece is good.  Take a look at the strap on your bag. If there's stitching around the edges then you're in the clear, that purse can be fixed if any threads come undone because it's all leather. If, however, there is no stitching then the handle (if it's stiff) is most likely glued together and reinforced with heavy cardboard. Yes, you read that right, cardboard. Apparently a lot of shoes have this same affliction if the sole doesn't say that it's leather and it's not rubber then oftentimes it's actually painted cardboard. It pays to 'hang out' with your local shoe repair guy, there's no telling what you can learn.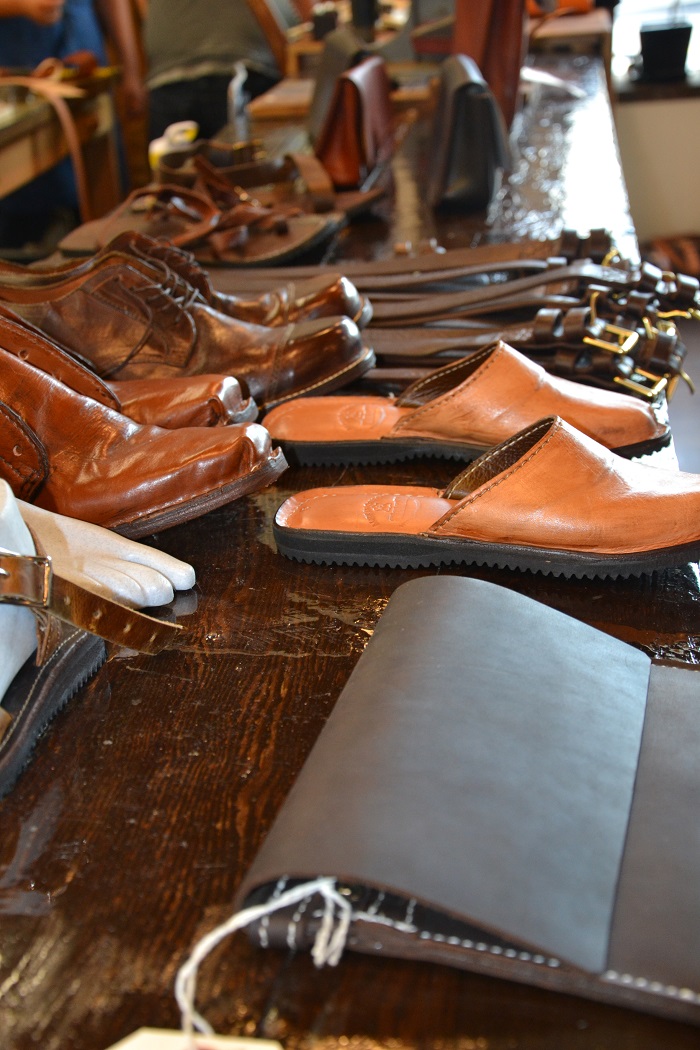 If I'm investing in a bag or a pair of shoes (as in I want it to last me more than a season) then I always pay close attention to quality so I can repair the piece as needed for years to come.  I loved every piece at Orox and could immediately tell they would last a lifetime.
What are your tips on how to choose a leather handbag ?
*For more on how to choose a leather handbag to follow me on twitter*