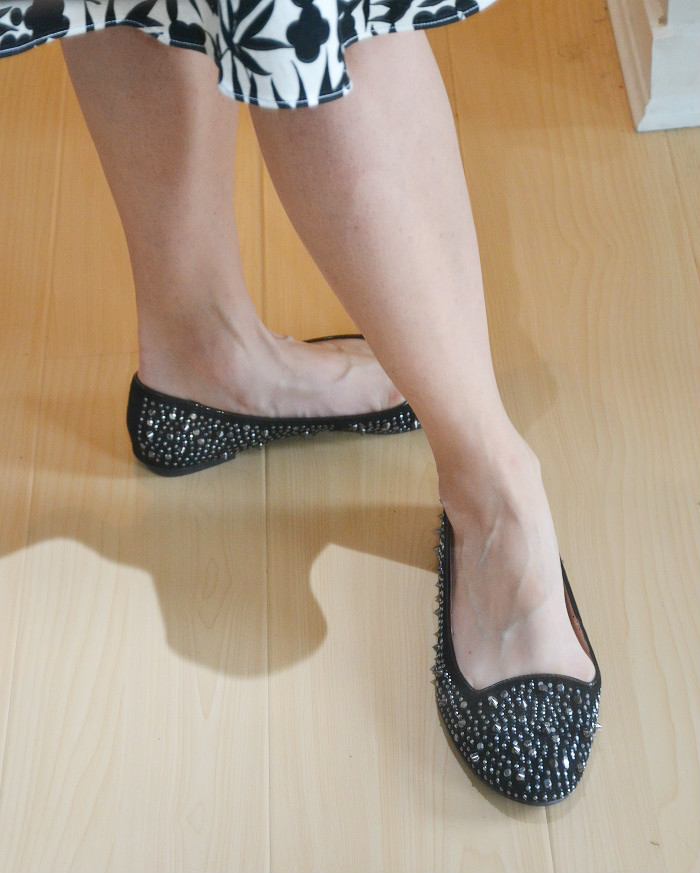 How to style flats. I find that I just can't always pull off a pair of heels for a whole day and then night.  While it saddens me to see my heels in the closet gathering dust, rather than on my feet, I love shoes way too much to let this stop me. As a result, I've been slowly growing my collection of flats. The only issue that I sometimes have is that flats can make my outfit look frumpy and what's worse, they tend to make me look short. I just don't feel as confident or glamorous as I do wearing heals.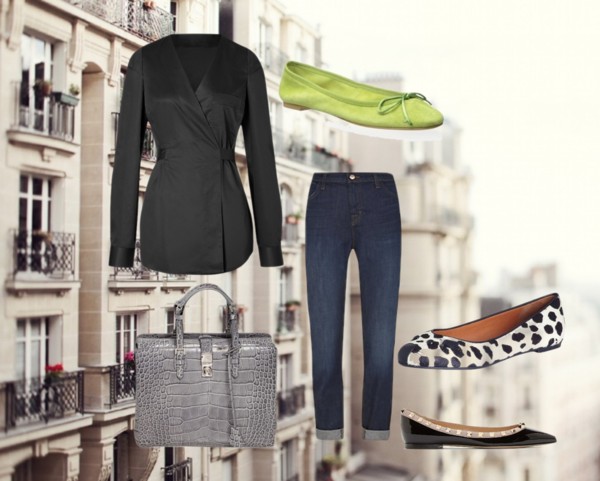 HOW TO STYLE FLATS
Shorten your hemline. Unless I'm wearing a maxi dress with a pair of bejeweled sandals, flats tend to make my legs look shorter. So I simply choose skirts and dresses that hit at or above the knee.  In this case the more leg that I'm showing the better, (within reason of course).
Choose a nude. Just like with a fabulous pair of heels, you can always opt for a nude ballet flat. This will help to visually elongate your leg.
Show off your ankles. Think Audrey Hepburn, looking lithe and lean in her cigarette pants and black ballet flats. If my skinny jeans are too long, I simply roll them a few inches above my ankles and this instantly makes my legs look longer.
Add some extras. My problem with flats is that they can sometimes look a little boring. What I've started looking for is visual interest. This could be in the form of a great buckle, some studs or even a little bow. Anything that you feel is pretty will be perfect!
Ballerina lovely. A slim pair of flats always reminds me of my ballet slippers. So in this instance, I might pair them with a simple a line skirt and wrap top. This is a delicate and ultra feminine look that gets me every time.
No matter how tall or short you are, you should never be afraid of donning a pair of fabulous flats. Remember that a little bit of skin will go a long way to giving you a streamlined look, which will fill you with all the confidence you need to go about your day!
Shop flats here:


*For more on how to style flats follow me on instagram and twitter*