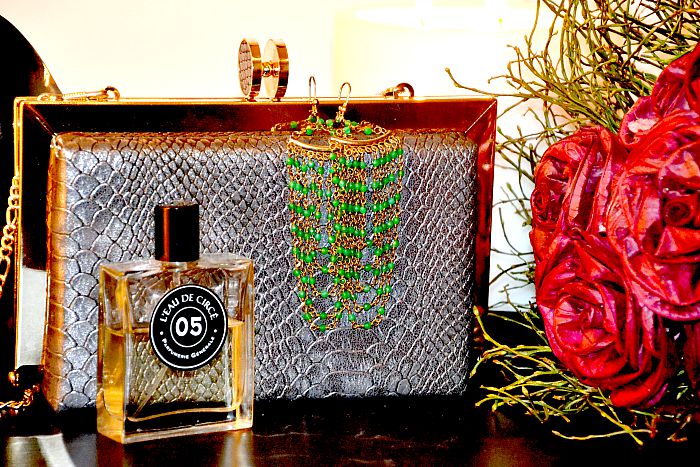 How to choose the bag for you. It bags or vintage bags, name brands or small artisan ones, it doesn't really matter. When I see a bag, everything around me stops and I am inexplicably drawn toward it. As much as I love shoes and jewelry and hats and pretty much every other accessory, there's nothing quite like a great bag. Some of you might even be surprised to find out that I would happily go barefoot, if I had to choose between a new pair of heels or a new bag. Yeah I know, but what can I say? The obsession runs deep. All of that being said, however, not just any bag will do. I certainly don't purchase bags very often and I take a long time visiting a bag in the store and deciding how it will fit into my lifestyle before pulling out my wallet. In fact, it has only been once or twice that I've bought a bag on a whim and there would have to have been a good reason behind that decision. Something like I was leaving the city the following day and knew that I wouldn't be back. This is how I see it. I want a bag that can live with me and accompany me on adventures and I want a bag that I love and not one that I can happily throw away at a moment's notice. Personally, I'd rather have fewer truly fabulous bags than a closet full of crappy ones.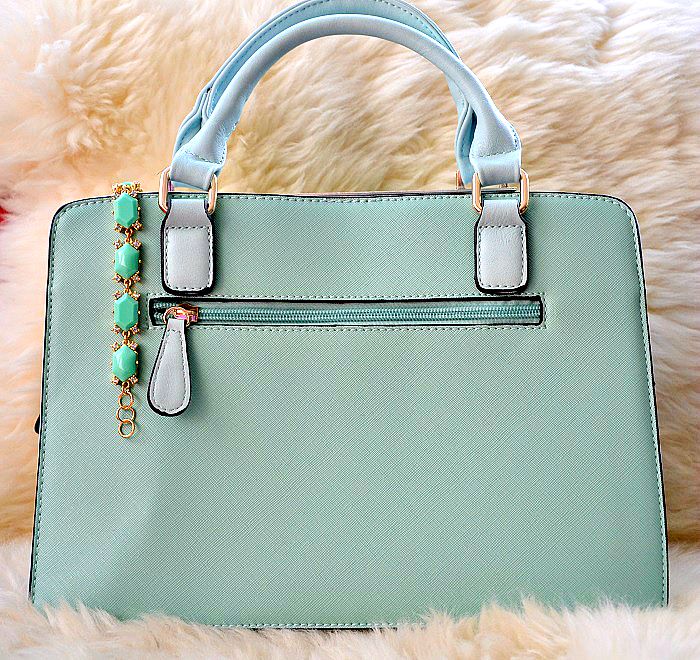 HOW TO CHOOSE THE BAG FOR YOU
Quality. I don't care if you are buying a leather bag or a fabric bag or if you are buying a high end or a department store brand, if the quality isn't there then put it back on the shelf, sigh and walk away. You are better off without it. I know, it totally sucks, but a low quality bag will only look good once or twice and after that it just won't age well. So only buy one if you are really in a pinch. A great example of this would be if you know you are going to a red carpet event and you've just landed in a new country, have no money and no time to shop, so you pick up a very on trend clutch and hope no one will look at it closely (true story, but the bag now acts as a prop in photo shoots, so in the end it was a worthwhile investment).
Always check the stitching on a bag as it's one of the ways to tell if the quality of the piece is good. Take a look at the strap on your bag. If there's stitching around the edges then you're in the clear, that purse can be fixed if any threads come undone. If, however, there is no stitching (and it's a leather handle) then it's most likely glued together and reinforced with heavy cardboard. Yes, you read that right, cardboard. Don't be afraid to gently pull on the stitching and check the lining carefully, because even $1 spent on a bag that will fall apart before you've worn it is too much.
Your body type. Like with everything else, it all comes down to proportions. If you are larger in stature then opt for bolder pieces that have eye catching hardware or even a great print. Don't be afraid to show off that bag. For more petite ladies, streamlined styles will probably be more flattering and won't swallow you up. That being said, there are so many different sizes of each style out there that it's really best to just try them on. You don't want to eclipse or be eclipsed by your bag. It should work in harmony with you.
Your lifestyle. The first thing I consider when I'm in the market for a new bag is how and where I'm going to use it. I have a friend who is the most incredible packer I've ever met. She travels on multi-day trips with a tiny messenger style backpack (it goes over one shoulder), which matches her small stature ideally and fits everything she needs, so really, it's perfect. If you find that you are on the go a lot and often have to carry a lot of items then look for a bag with multiple straps that can be worn in different ways. My favourite styles are those which can be worn over one shoulder or as a cross body. Alternatively, a top handled satchel is very feminine and can easily transition from day to night.
The style. As great as a minimalist wardrobe is, having just one bag is not really enough. When you are in the market for a new bag, look for a style you don't already own. If all you have are black bags then maybe another neutral like a grey or a camel will do, or even a bag with an interesting texture. Don't forget to pay attention to the hardware. A while ago, I bought a really fabulous slouchy bag that I love, only to realize that the hardware is gold and doesn't really go with a lot of my things. Luckily, I already own a similar one with silver accents, so I interchange them as needed. Also, stay away from big, bold logos. You want people to notice your amazing style and not who you are wearing, not to mention a bag should be something that stands the test of time and when it has prominent logos displayed all over it, it's no longer a classic.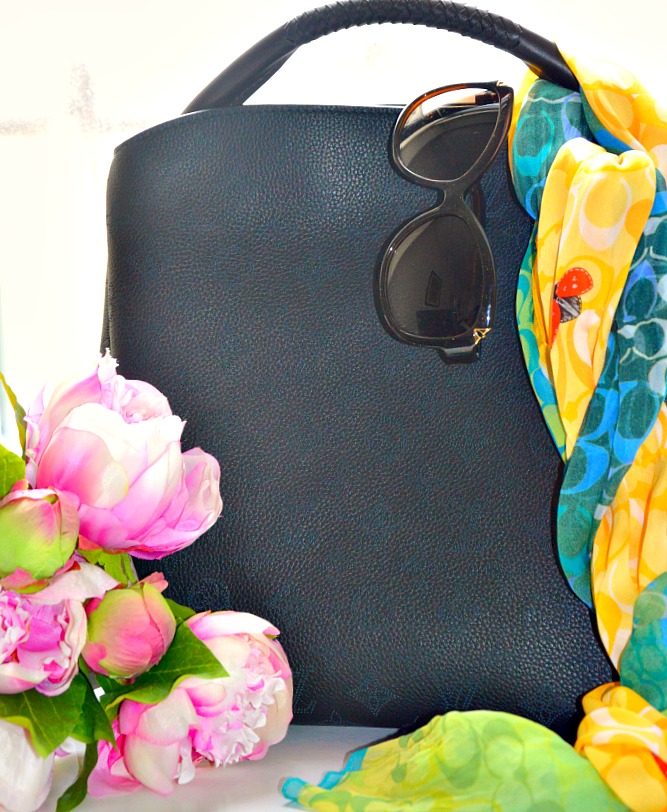 Remember to always treat your bags with respect, always cover them with a dust bag and treat them (the leather ones) every season. This will keep them looking new for years to come. For a little bit of fun, check out, What Your Bag Says About You!
Of course I want to know, what's your favourite bag?
For more don't forget to follow me on INSTAGRAM and BLOGLOVIN
IF YOU ENJOYED THIS POST PLEASE SHARE IT AND SIGN UP FOR REGULAR UPDATES

feature image courtesy of DollarPhotoClub


Caroline has worked with international designers in fashion retail and completed professional makeup courses when working in the beauty industry. Her love of writing, photography and film inspired her to work at the Canadian Film Center and then to earn a BFA in Screenwriting. In addition to her blog, Style On The Side, you can see her work in Huffington Post Canada and other international websites.