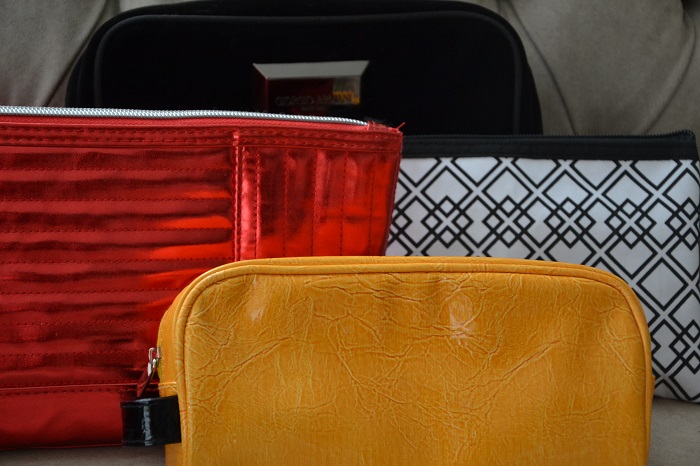 Makeup pouches. I'm always looking for a pretty makeup pouch. Something streamlined, with a nice pattern that I can easily slip into any purse and not be embarrassed to pull out in public. Whenever there is a gift with purchase for my favourite beauty brands, the quality of the pouch is an important factor in helping me decide whether I  invest or not. I think that many of us have a lot of 'cheap' low quality pouches that we've left in the bottom of bathroom cupboards and have forgotten about.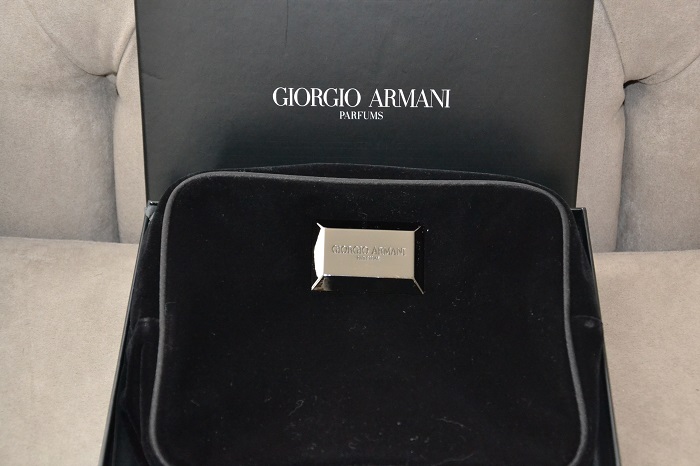 While there are countless numbers of beautiful makeup pouches on the market, I find a clear airplane one to be very elusive. I spent a lot of time buying inexpensive plastic makeup pouches for travel. I would cram as much as possible into them and inevitably the zipper would break, the pouch would tear and I'd be stuck taping it back together. You also have to be aware of the differences in the laws for what you can carry onto a plane in different countries.  So when I travel in Canada and the US, lipsticks, eye shadows and blush doesn't count. They aren't a liquid and you don't need to put them in a clear pouch. Then the time we had to go through customs in the UK suddenly all that changed and all makeup had to be in that baggie. So there we were, along with a whole number of others, repacking everything as a security guard yelled at us to keep moving! Kind of a stressful moment.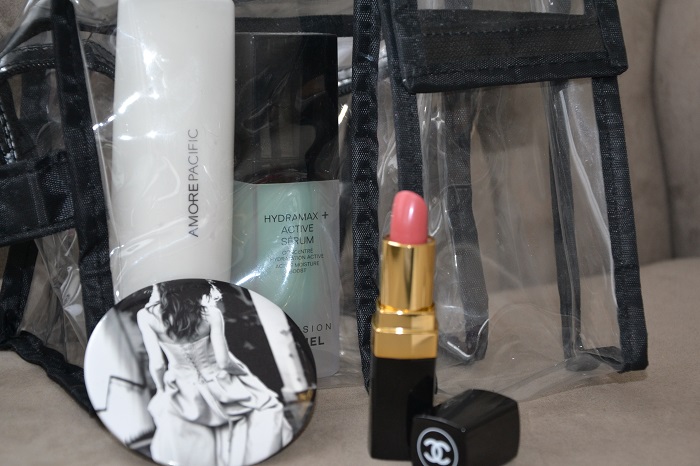 So this past year when I went traveling, I decided to search for that perfect plastic makeup pouch that wouldn't rip tear or snap. Finally I found it. The secret is that it's an expandable heavy duty plastic and the the zipper is fabric. So unless I stuff it to capacity, it will last me a really long time. Hopefully that will translate to a lot of travel!
Do you have any favourite makeup pouches?
Some makeup pouches that I love
*For more beauty supplies don't forget to visit me on pinterest and twitter*