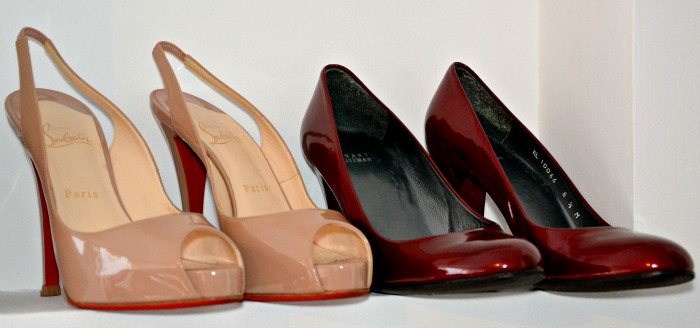 How to choose the perfect heels.  I've never hidden my affinity for high heels, the higher the better, but there are certain key things I look for before pulling out my credit card.  It's not just any shoe that's coming home with me.  It pains me to say that as beautiful and eye-catching as a pair of heels can be, if the quality isn't there, then I know it has no place in my shoe closet. An uncomfortable pair of shoes or one that looks old and worn, will never see the light of day and who wants a pair of heels they can't show off?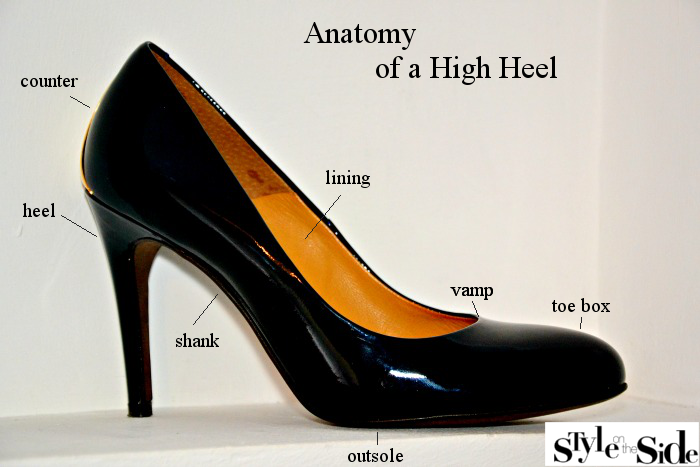 HOW TO CHOOSE THE PERFECT HEELS
Get to know the shoe. Let's take a moment to look at the anatomy of a heel. I think everyone should know what they are wearing. An informed shopper is a wise shopper. Whether you choose a stiletto or a boxier heel, understand that a wider heel will give you more stability than a thinner one. In addition, the strappier the shoe, the less support it provides.
Quality matters. Natural fabrics and leather  absorb your sweat and allow the air to circulate, thus permitting your foot to breathe.  Plastics and synthetic fibers aren't pliable and will just be uncomfortable in the long run.  Examine the actual heel. A quality one will be made of leather, whereas a plastic one will be more unstable and not very durable. The insole and lining should also be made from leather. You can also opt for high-end vegan heels.
Consider the sole. I always check the sole of my shoe. A quality heel will either have a leather sole or built in rubber. You should take your shoes to a trusted cobbler before wearing them and they can protect the sole, so it will last and last. Some soles are glued on, while others are stitched. If yours is glued on, ensure that it is thick enough so that it won't begin to peel. If your shoes have stitching, make sure that the stitches are even and don't stick out. This way, a good cobbler can secure and protect them with non-slip rubber.
Comfort. Lastly, make sure that you can walk in the shoes. Spend some time in the store walking around. Most shoes will feel great at first, but after 10-15 minutes you will know whether they are right for you. Check the store's return policy. Once you are home, put them on again and walk around (on a carpet so you don't scratch the soles). If after 30 minutes they start to pinch, then maybe returning them is your best bet….. I know. I'm sorry!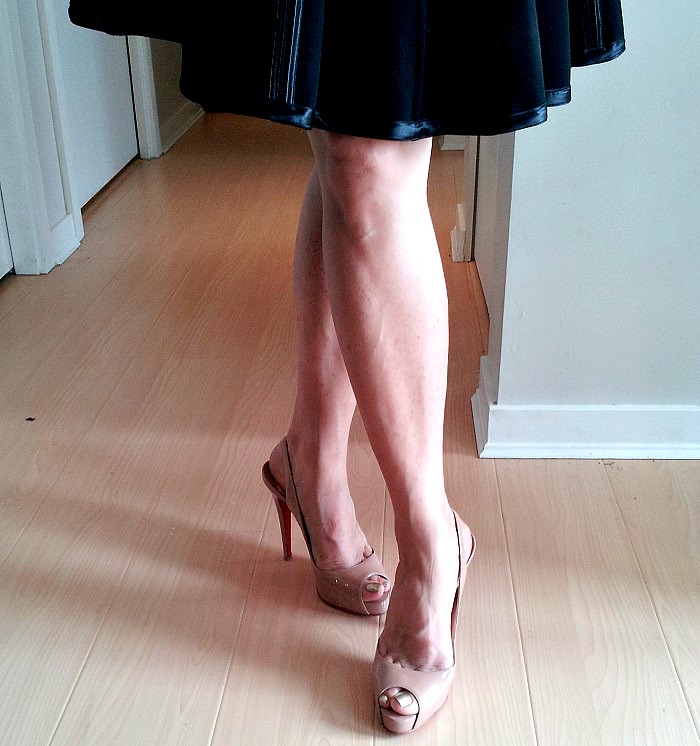 I'm not saying that every single pair of shoes needs to be an investment. Every now and then, I buy heels that I know I'll only wear a few times in a season, but for the classic pairs, the ones that I truly love and the ones that I want to keep forever, they are definitely worth the splurge! Keep in mind, however, that there are many great brands and you don't have to run out and buy the top designer ones.
Do you have any tips for buying the perfect heels?
Find your next pair of  investment worthy heels here:


*For more on how to choose the perfect heels follow me on instagram and pinterest*