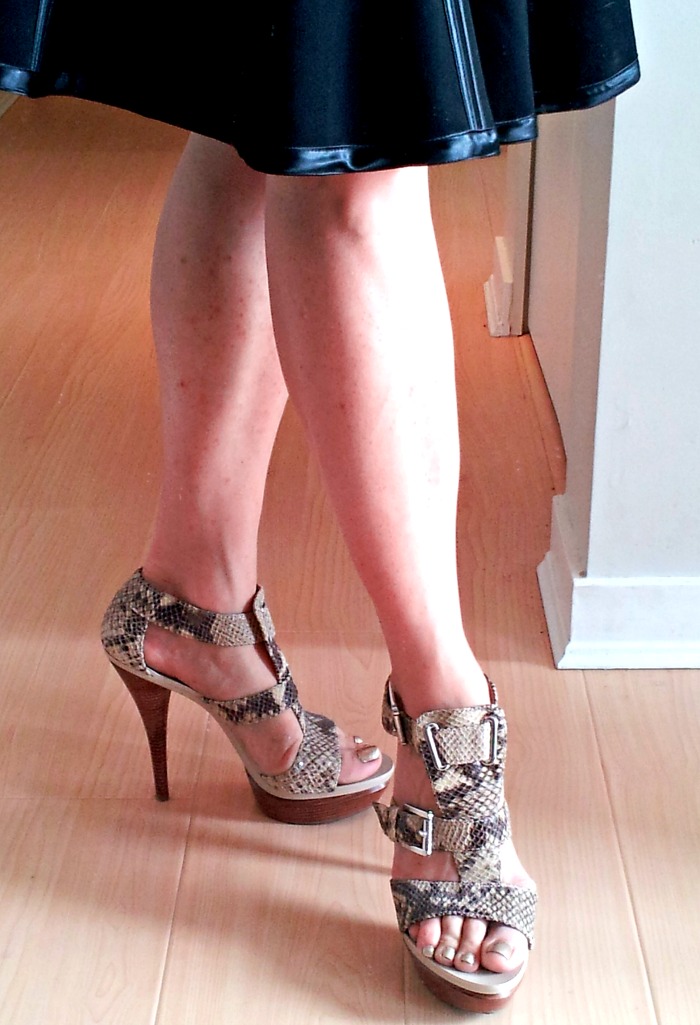 How to make heels comfortable. It seems that every time I write a post about heels, I always get a few comments from people saying that they just can't wear heels. To be honest, this makes me a little sad. While I don't wear heels on an everyday basis, there's a certain excitement to getting dressed when I know that I can pull out a pair of my fabulous heels. I've worked hard on my collection and I truly like the way I feel in them. I like how my legs look longer and leaner and I like how my posture changes. We recently discussed that it's important to choose the perfect heels, so now that you have them, how do you wear them? Can they be comfortable?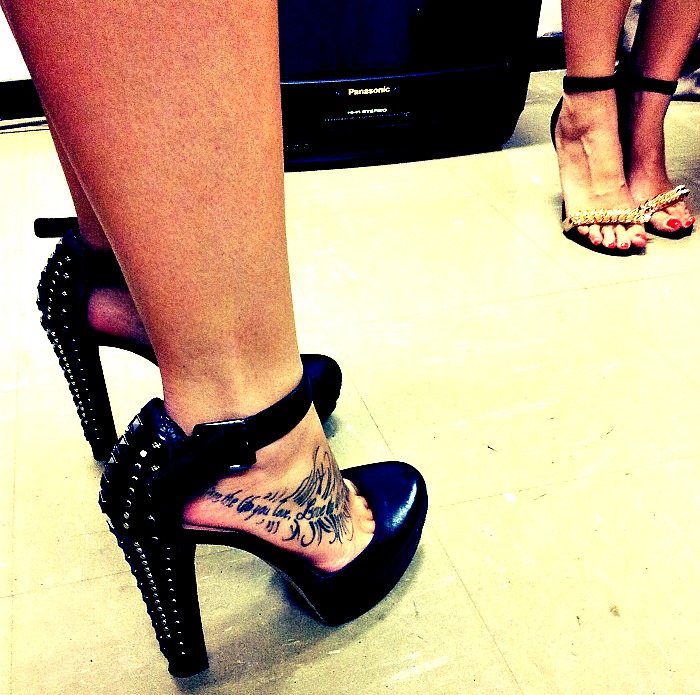 HOW TO MAKE HEELS COMFORTABLE
Work them in.  Although it's tempting  to wear your heels out the first day you get them, it's wise to spend some time working them in. Fabrics and leathers need to soften so that they can mold to your feet. Also, unless you have to wear your heels every day, take a break and let your feet relax every two to three days.
Work out. Yup, you read that correctly. Your feet have muscles and strengthening them will go a long way to being able to wear your heels all night. I like to practice picking a towel up with my toes or pointing and flexing my feet using a Thera-band. Any foot exercises will work like a charm.
Help them out. There are so many fantastic products on the market to help cushion any trouble spots that you might have. Gel works great, as does moleskin and both have definitely been lifesavers for me. Just keep in mind that these products take up space in your shoes and you never want them to be too tight. I usually have a thin gel pad with me when shopping for new heels.
Get help. Sometimes your beautiful shoes just need to be stretched out a little bit in order to feel comfortable. Luckily, this is quickly and easily done by your trusted shoe repair person.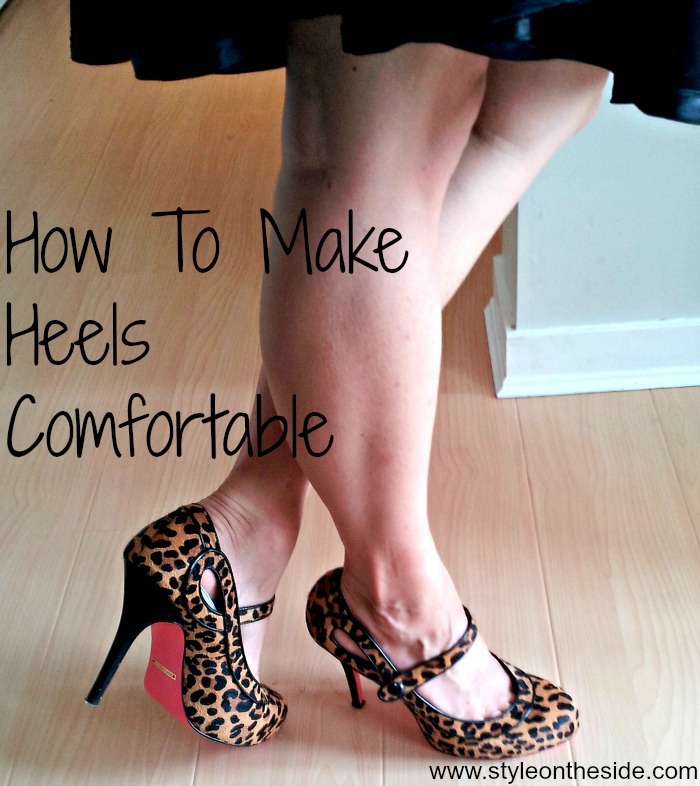 Try these tips and maybe you won't be carrying your heels at the end of the night!
What are your tips for wearing high heels?
Sore feet? Try these products to help ease the pain:


*For more on how to make heels comfortable follow me on instagram and pinterest*