DESIGNER SPOTLIGHT QUINOA PARIS
Authenticity, Simplicity and Sustainability
I was recently approached by two lovely ladies, Stephanie and Sasha, who happen to own and be the creative talent behind Quinoa Paris. Their brand name intrigued me and when I saw their product, multi-purpose containers which turn into carryalls, my interest was sealed. I have a moderate obsession with bags and containers in general and when the two seamlessly intertwine, I can't resist!
Finding their inspiration from different cultures, photography, design, architecture and everything that surrounds them, they create the bags from classic materials, with clean architectural lines and contemporary form and function.
Perhaps they say it best:

By now you are probably wondering where the inspiration for the name comes from. We're all familiar with Quinoa, which as it happens, was a symbol of abundance and fertility in its rich past and is a symbol of energy in the present.  It's this combination of tradition and modernity that inspired the brand.  Both ladies have extensively traveled the world and between them, have studied fashion, design, marketing and business. This duo powerhouse has now decided to take over the world of design!
Design must be a source of positive inspiration, a perfect
mix between beauty and respect for the environment. -Sasha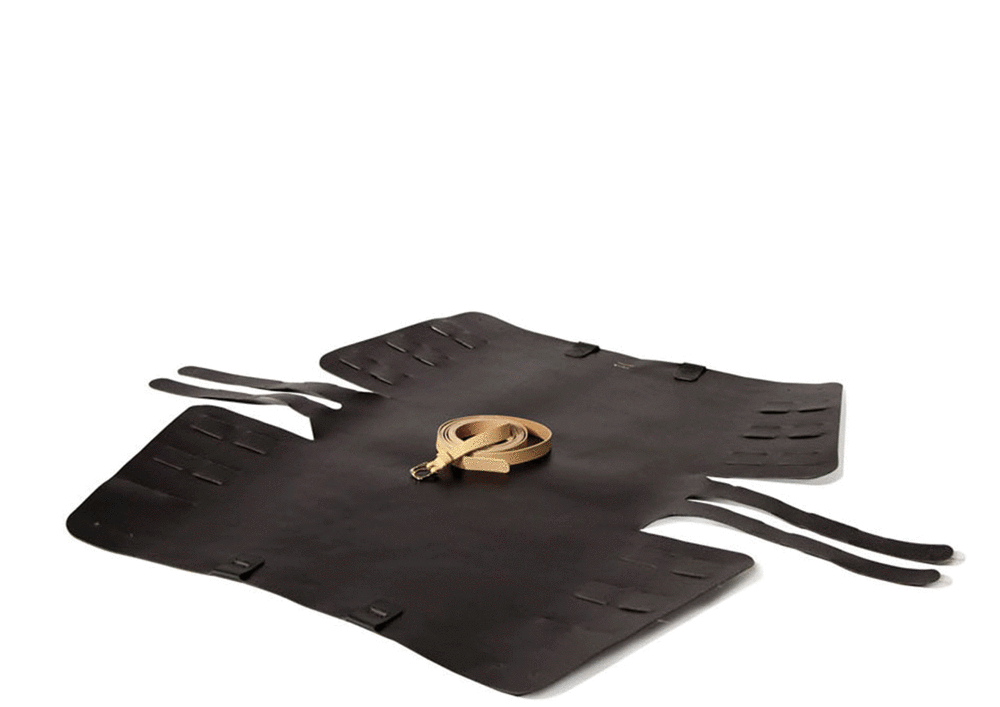 As a blogger, I need versatility in my life. What I love about these bags is not only the high quality components, (environmentally friendly leather and recycled materials) that they use, but also their incredible adaptability and durability.  Each one is made from a single piece of leather, which can be molded into the form you desire. It is then held together with small brass studs. With a few simple moves, your bag can have long handles or short handles or it can even be a gorgeous basket for your living room.  In addition, there are many accessories which I can attach to the bag, making this truly the bag of my dreams.
I have a huge respect for people who follow their dreams and Stephanie and Sasha are so committed to their brand that they've launched it on Kickstarter.  So this might just be your chance to get involved in a wonderful new company, right from the ground floor!
*For more on Designer Spotlight Quinoa Paris follow me on instagram and pinterest*


*images courtesy of Quinoa Paris