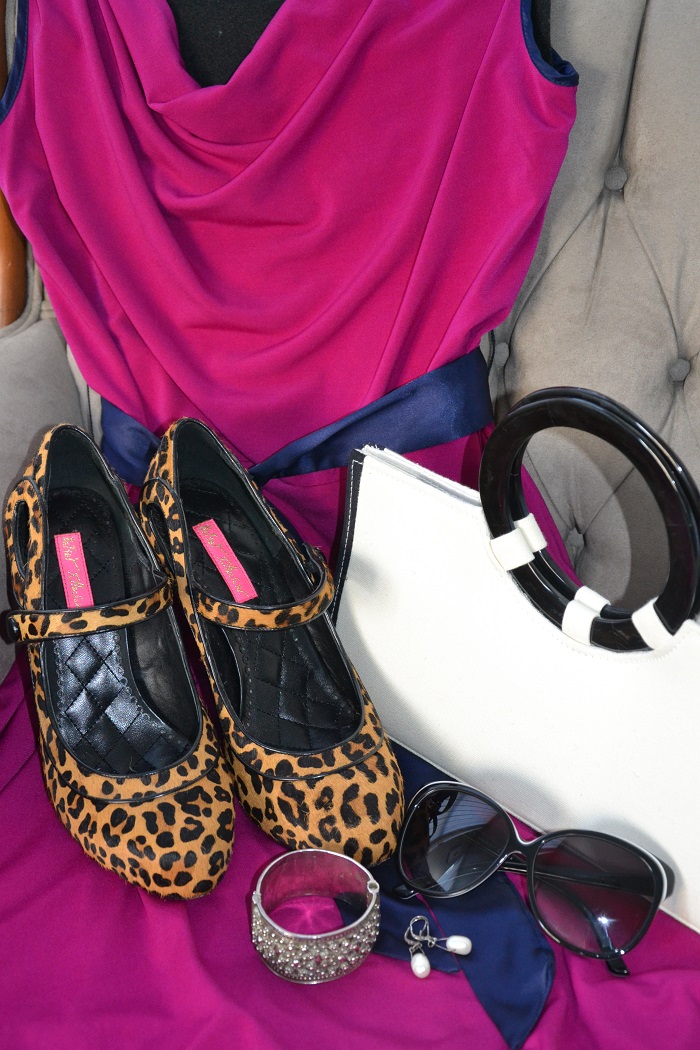 How to style a fuchsia dress. Please meet my new fuchsia dress! Although the navy polka dot side is more in my comfort zone,  I'm kind of starting to love  the fuchsia side .  The second I turned the dress inside out I knew that I wanted to grab my Betsey Johnson leopard print mary janes.  There's a funny story associated with these. Several years ago I was with a friend who was shopping for a wedding dress. She's a fabulous actress with unconventional tastes and had her heart set on wearing a Betsey Johnson dress for her wedding. Of course I started to wander around at the store and when my eyes fell on these pumps there was no turning back. In about two seconds I was able to justify why my shoe wardrobe wouldn't be complete without them.  My friend did not purchase a wedding dress that day but I walked out with a new pair of heels! On top of everything these beauties have a hot pink sole……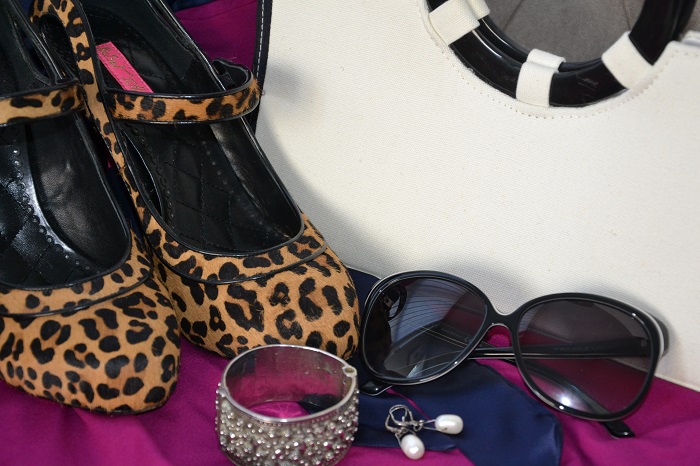 Back to the other accessories. I decided to keep everything else simple. A vintage silver cuff that belonged to my mom, a pair of classic pearls and of course my dramatic Gucci sunnies that were a lovely gift from my husband a few years back. The purse was a random find, $5 at garage sale. You can never go wrong with that price.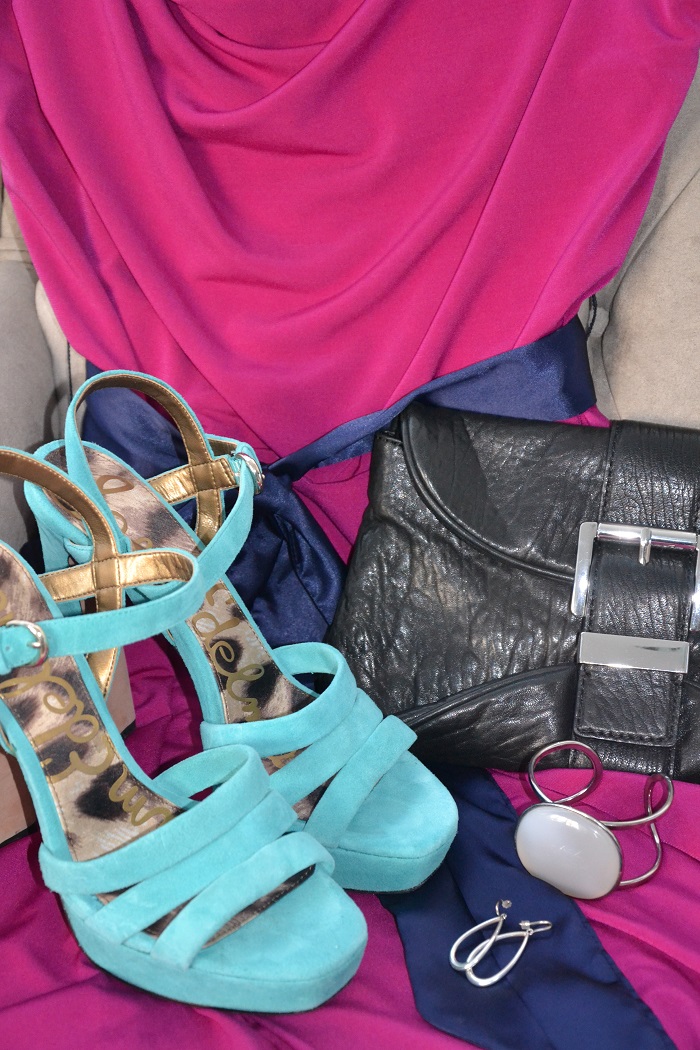 In keeping with the spirit of staying out of my comfort zone I decided to go bold once again and choose colour. These Sam Edelman sandals are a treasured pair of heels. It took me 3 weeks of haunting a department and majorly sucking up to a sales associate before they could come home with me. Looking back over this post I just had to laugh. Apparently it's not possible for me to buy anything without attaching some sort of story.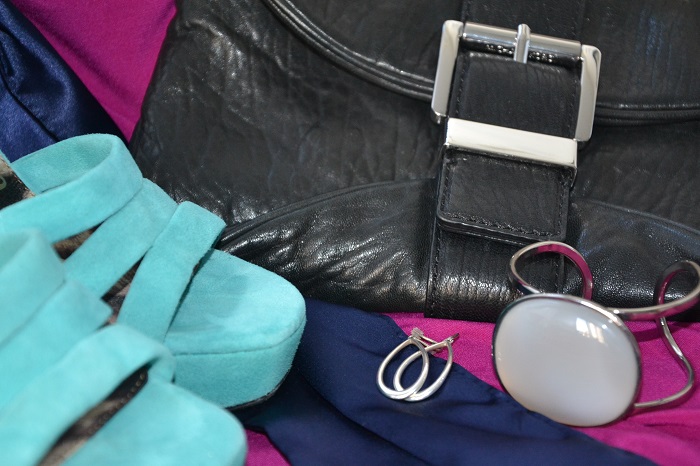 I first saw these shoes in a store catalog. Since they were very different than anything else I owned,  I was immediately drawn to them. That very day I went over to the department store but unfortunately they were no where to be found. I'm nothing if not persistent so I came back the next day and the day after that.  Finally, I asked a sales associate and she said they hadn't come in yet but that I should try again in a week. Okay, I could live with that. Without being advised to pre-order them I happily left the store knowing these sandals would soon be mine. When I arrived at the store a week later I was told that all of them had been spoken for. The sales associate must have noticed the devastation on my face because she promptly called around, found out that the girl who  reserved the pair in my size wasn't coming in for a week, the sandals could be re-ordered for her and I got my heels!
As with the previous outfit I decided to keep the rest of the accessories simple. A black clutch, a simple cuff and my favourite silver earrings.
How to style a fuchsia dress? What are your tips?
*Please remember to follow me on twitter and instagram for more on how to style a fuchsia dress*