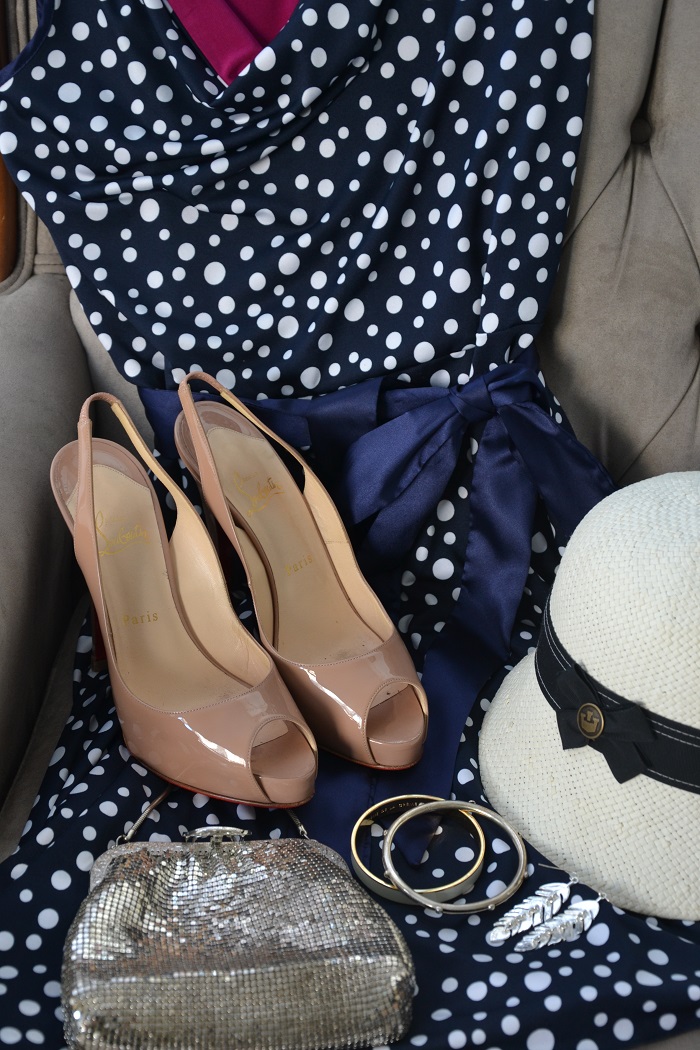 How to style a polka dot dress. So I sat down to pick out fun accessories to go with my new dress and quickly realized that really anything goes with this piece. Once I got started though, I didn't want to stop. I became a little overwhelmed with all the ideas floating through my head and finally settled on a few things to show you!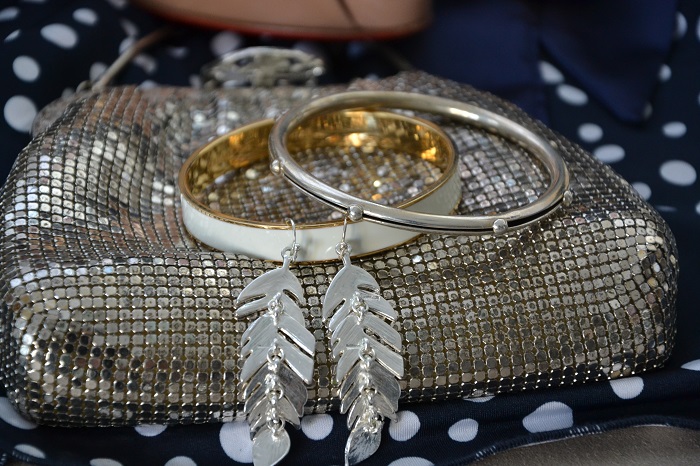 Let's start with the navy polka dot side.  Realistically, knowing me, I'm going to wear this side more often. Looking at this dress, I can't shake the fact that it has a bit of a vintage feel to it. The minute I saw it I just knew that I wanted to pair it with my nude slingbacks. My Louboutin's are probably the most comfortable shoes I own and my most precious ones as well. I also immediately knew that my silver vintage purse would have to play a role in this outfit. I found it years ago in a little shop, right after we moved to Vancouver. Money was very tight but I splurged because I knew that this purse would be with me forever. Of course I had to complete the outfit with my straw cloche. Depending on the event it might be a little much, but in my mind I'm wearing this outfit to a lovely brunch overlooking the water. It's a sunny day and I'll need something to cover my head.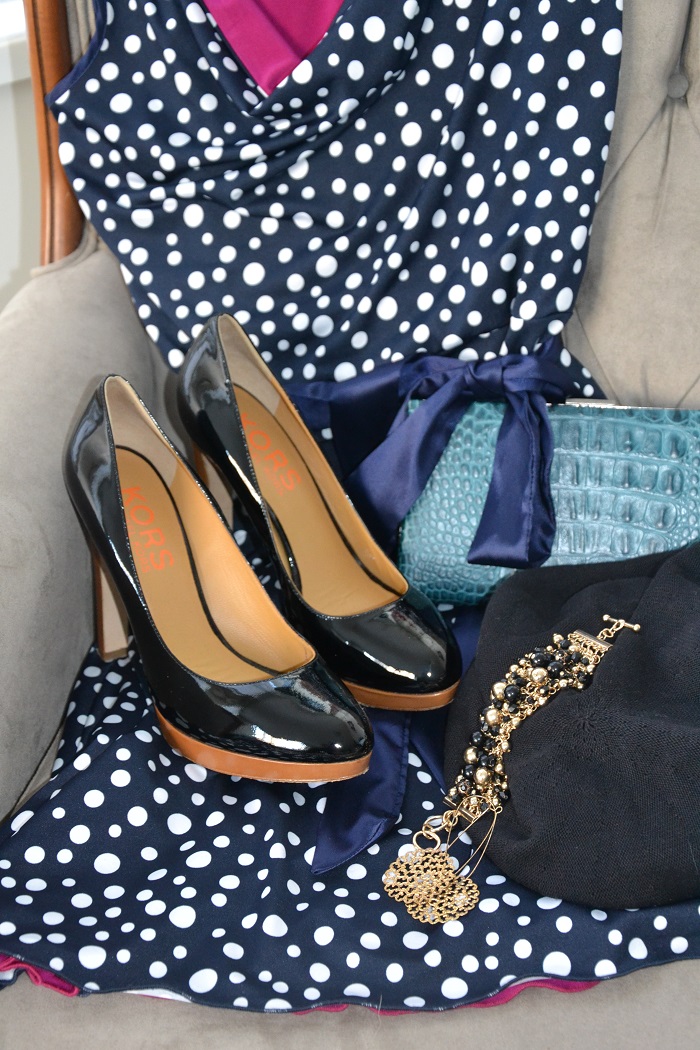 For the second combination I also kept it classic. It's the polka dots, what can I say? This time I went with my Michael Kors black patent leather heels and a black summer beret.  I was so excited to stumble upon that beret. It's very light and since it never gets too hot in Vancouver, it will be my go to on those days when maybe my hair isn't cooperating. The clutch is a bag that I've had forever. It has moved to at least four different homes with me and will probably continue on my journey for years to come. Both the earrings and the bracelet were lovely gifts which I'll also cherish for years.
Looking at my choices, I've just realized that most of what I've picked I've had for a long time. Now don't get me wrong, I definitely enjoy buying clothing and accessories but I try to choose wisely. Any accessory that comes home with me has to be a piece that I really love and one that will be a part of my wardrobe for years.
Next up is the pink side of my dress. I took a more adventurous route with the fuchsia …So stay tuned!
What are your suggestions for how to style a polka dot dress?
*For more how to style a polka dot dress join me on instagram and twitter*