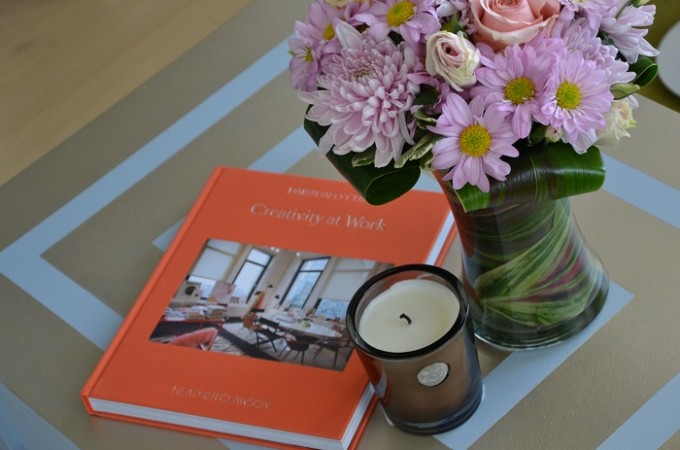 Blogger Books: Inspiring Reads for the New Year
Blogger Books. Inspiration and growth. Two words that have been cropping up over and over again in many of the resolution posts that I've been reading over the past few days. Personally I'm always looking for things to write about, my eyes and ears are always alert! Mostly ideas come to me but there are definitely days when I'm stuck for my next brilliant post…. Here are two blogger books that I've found which do the trick perfectly for me.
Style Feed: The World's Top Fashion Blog. This book contains an amazing grouping of photographs from about 40 different bloggers worldwide. I love how they are similar yet totally different. Everyone has a voice and a direction. Just reading about them, some inspired, some informed but they all had something interesting to say and helped me shape my blog. The best parts are the mini interviews with each blogger. I love the insight. I love reading about why they started their blogs and how they think about them.
Blog Inc. This is one book that every blogger should read. With Chapters like: Finding your Voice and Niche, Powering your Blog (which platforms to choose, how to pick your design etc.) and Blogging Community Etiquette, every new blogger will find it indispensable and it's a great reminder for the seasoned ones as well. For those of you who are more experienced there are chapters like: Making Your Blog a Business and Monetizing your Blog….  I'm sure a lot of us have dreamed about this even just a little….
So for the start of New Year, for those of you examining your blogs and making plans for which direction you want to move in, I highly recommend these reads!
Oh and just in case you are looking for a convenient place to write down and plan all your amazing  posts check out this blog, Ispasiyo by Denise. You'll get a series of ready made templates that you can use once inspiration hits! I'll definitely be using them.
Which blogger books do you get your inspiration from?
Recommended
45 Comments