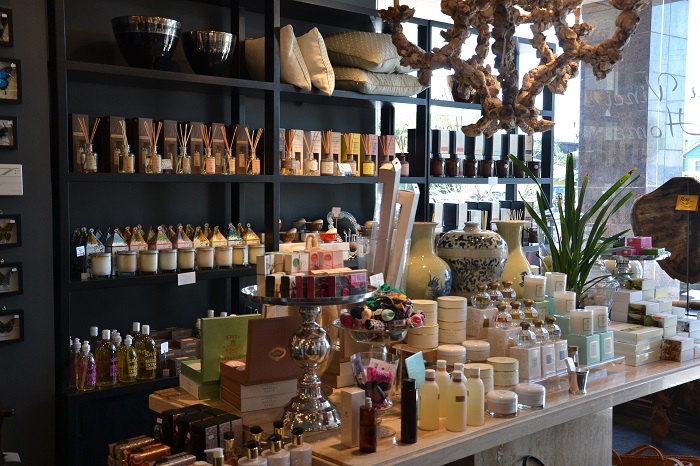 What every house needs. Beautiful candles and lovely smelling soaps always add a touch of luxury to any space.  So when I'm looking for that something special to spoil myself, I head straight over to one of my favourite find-everything-you-could-possibly-need stores, Da Vinci's.  Not only do they carry amazing jewelry and gifts but it's also where I've been buying an amazing hand soaps for years.  Although I'm always tempted to buy everything else as well. I have a weakness for beautifully wrapped beauty essentials.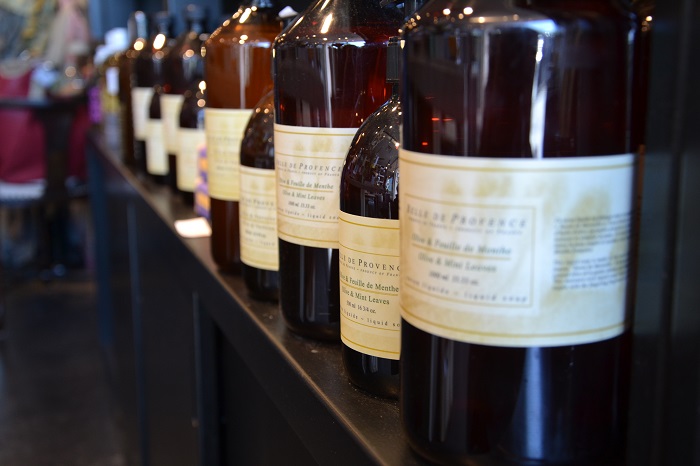 I fell in love with the scent of  Belle de Provence's Olive & Rosemary when I had my Pilates studio and needed a scent that both my female and male clients could use. Now it has become a staple in my home and I actually make excuses to go wash my hands because this soap smells so good. It always, momentarily, transports me to a field in France. There's a huge table with all my family and friends gathered for a festive meal. Once I'm back in reality it leaves my hands feeling soft and supple thanks to the fact that it contains olive oil.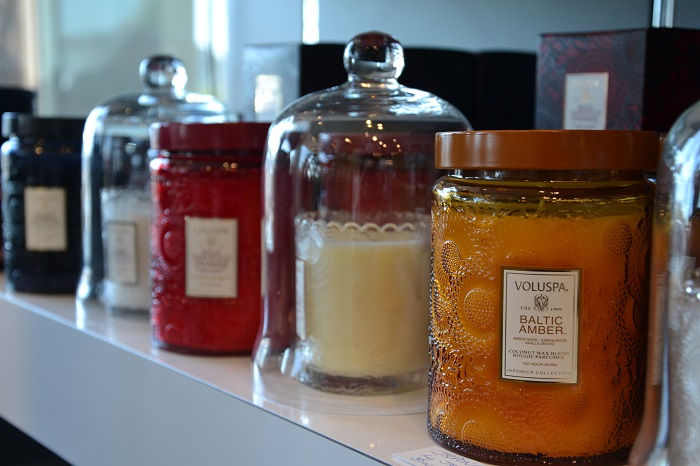 I read once that every woman should have at least one luxuriously scented candle. She should light it and have the scent infiltrate her home. It's the epitome of  of elegance and what every house needs. I have taken this to heart although I am quite picky about what I like. The sound of exotic spices sounds very appealing to me but in reality I prefer a very light or delicate floral.  Since forever I have been buying Voluspa Candles, with Crisp Champagne being the reigning favourite.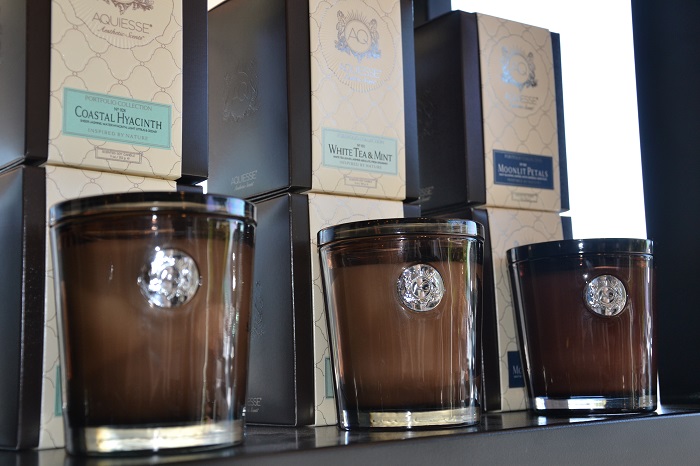 With so many delicious names and great product lines, I always find it hard to decide which I like best but recently I settled on an Aquiesse candle by the name of Pink Peony. As soon as I light my candle I can feel all my stresses floating away and that French get together has become just me lying in a field on a lazy afternoon.
I guess this really is the essence of aromatherapy. Whether it be a beautifully scented candle or a lovely smelling soap they can momentarily transport you into your fantasy world.
I believe that this is what every house needs. What are your home essentials?
*For more on what every house needs please follow me on instagram and twitter*