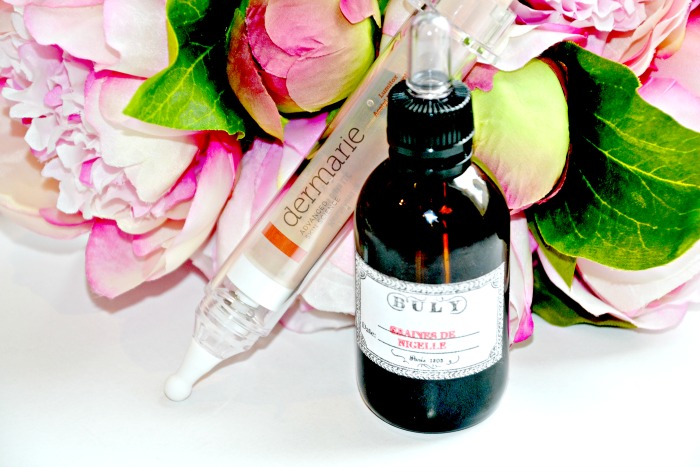 Best beauty products for spring 2015. I always like to seek out products that are bit special and not available on every store shelf and of course, are super fabulous and work. This month, I've been introduced to two great products that I'm excited to tell you all about.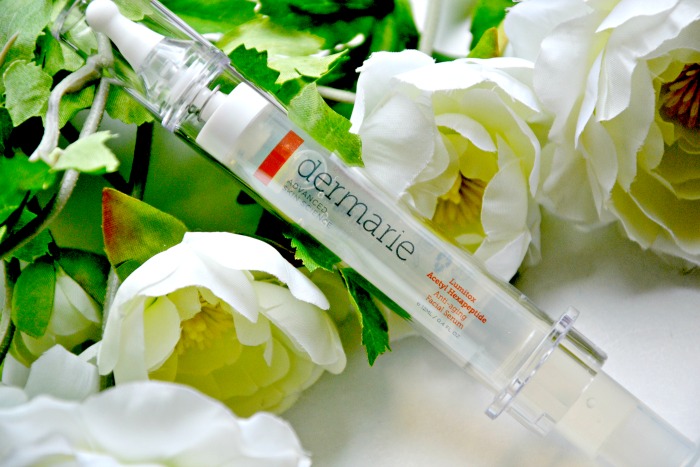 BEST BEAUTY PRODUCTS FOR SPRING 2015
"Our chemists have supercharged substances that are found in nature, and invented ones that aren't. Skincare is not a fad. It takes discipline. Real solutions come from a deep understanding of the science of the skin, and relentless desire to provide real performance for our customers."
The first is Lumitox Acetyl Hexapeptide Anti-aging Facial Serum from Dermarie which was sent to me several weeks ago. If you are starting to see those first fine lines appearing around your eyes or maybe you've started avoiding bright lights when you are in front of the mirror then this is definitely for you! Also, if you've ever contemplated using invasive treatments (like me), I've been using it for a couple of weeks in select places on my face and I'm already looking more polished.  While I believe that beauty shouldn't necessarily cost an arm and a leg, I will always splurge on a good serum.  This is one that's definitely worth it. You use only a small amount, but it goes to work on your skin penetrating the outer layers and bringing high quality nourishing ingredients like seaweed extract and hyaluronic acid deep into your skin. The result is a brighter, more youthful looking complexion. It's the perfect blend of science and nature.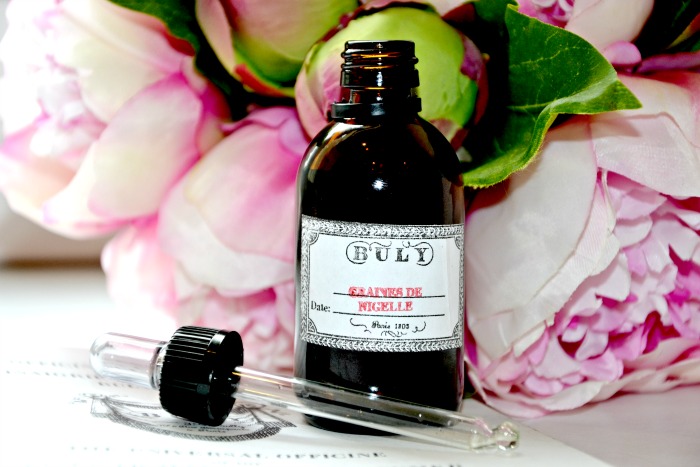 Nigella Seed Oil.
This one I stumbled upon randomly on my last day in Paris. I couldn't resist the stunning vintage-ness of the Buly 1803 store and was thrilled with what I found inside. I mentioned that my main skin concern was that I feel like I'm getting old and was presented with Nigella Seed oil.  I had never heard of the oil (also called Black Cumin), but I'm always game to try something new. The oil has been in use since ancient Egyptian times and "its nourishing properties mollify the skin; its purifying virtues prevent the onset of blemishes and its anti-inflammatory action soothes irritations".  At 15 Euros for a 50ml bottle, I decided that I couldn't go wrong. I'm happy that I took the plunge. It's very delicate on my skin and absorbs within a few seconds, giving me just enough time for a mini facial massage. While I'm generally not a fan of scented products, the black cumin has a warm rich exotic almost spicy scent which evaporates after a couple of minutes. I've been using it on my hands as well as my face and my skin is looking wonderful. Absolutely worth the investment especially as oil usually lasts for months and months.
I'm a big believer in finding products that work rather than jumping on trend bandwagons. I'm also a minimalist when it comes to my skincare. I don't like using too many different products at once and I always give the products some time to start working. Then again, there are those products that you immediately click with and know that they will be a part of your beauty arsenal for a long time to come.
What are some of your favourite beauty secrets?
For more don't forget to follow me on INSTAGRAM and PINTEREST