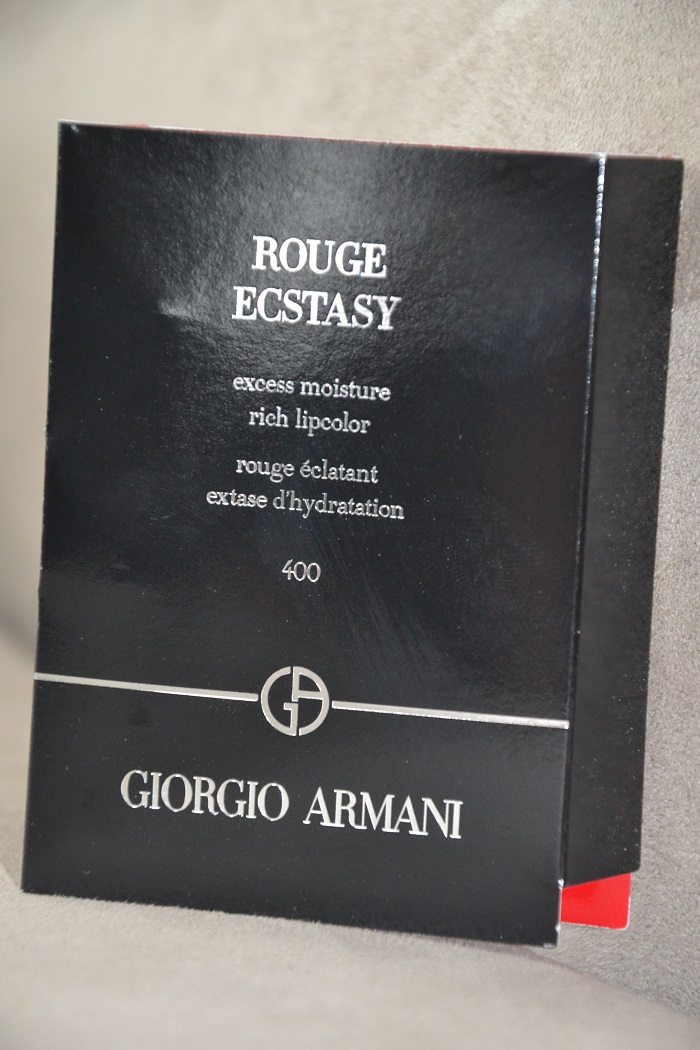 Armani CC Lipstick. When I received an invite to come and pick up a sample of Giorgio Armani's new Rouge Ecstasy lipstick, I immediately ran over to claim it.
We've all heard of BB and CC creams, but now Armani has come out with the CC lipstick which stands for 'colour' and 'care'. They describe it as:
The first CC lipstick, an unprecedented skincare lipstick that combines high-impact colour with the ultimate comfort of a moisturising balm.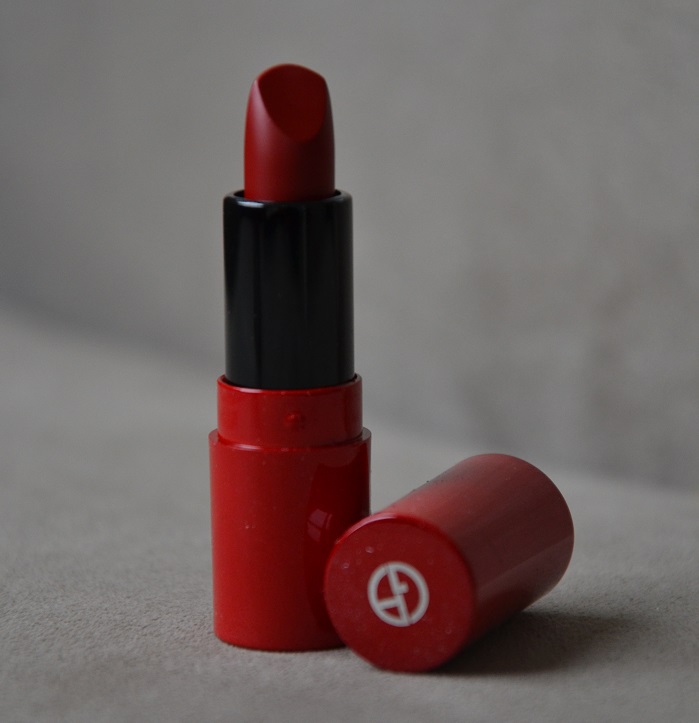 It's all true. Of course I was a little bit skeptical at first as I always am whenever I try a new product. I have a lot of lipsticks and I'm picky about what I actually like and buy. My theory is that the product needs to prove itself to me. As I applied the lipstick, it felt like I was putting on a nourishing lip balm. It has a very different consistency than any of my other lipsticks. It's perhaps best described as a little bit waxy.  It felt as if my lips were being softly coated with all sorts of goodness; this can probably be attributed to the high quality shea-butter which is a key ingredient.  After several hours, what started off as a semi-gloss shade faded into a beautiful and intense matte lip stain.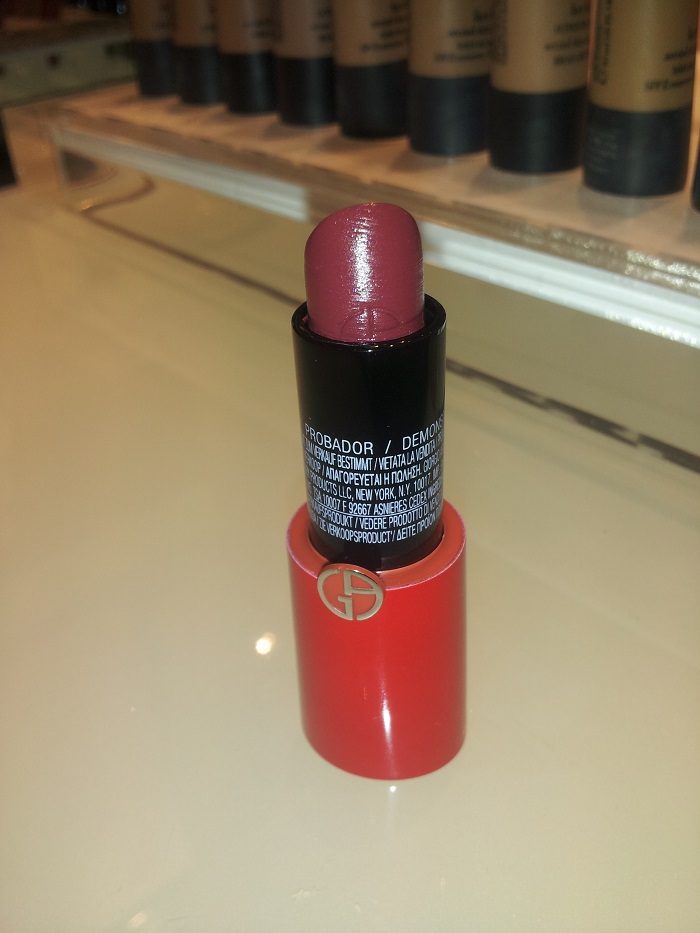 Don't even get me started on the colour. I've always loved Armani lipsticks and these do not disappoint.  With a full palette of 36 shades, each one is luminous and rich.  As usual I wanted them all, but that would have been a little bit ridiculous for a pre-order.  The sample I received is a perfect red in #400 so I decided to pre-order a lovely deep plum, #601. It's called Attitude which is exactly how I want fall to begin, because a little bit of attitude never hurt anyone!
What are some of your favourite lipstick shades for fall? Will you try the new Armani CC Lipstick?
*For more on the new Armani CC Lipstick and amazing fall shades please visit me on pinterest and twitter*