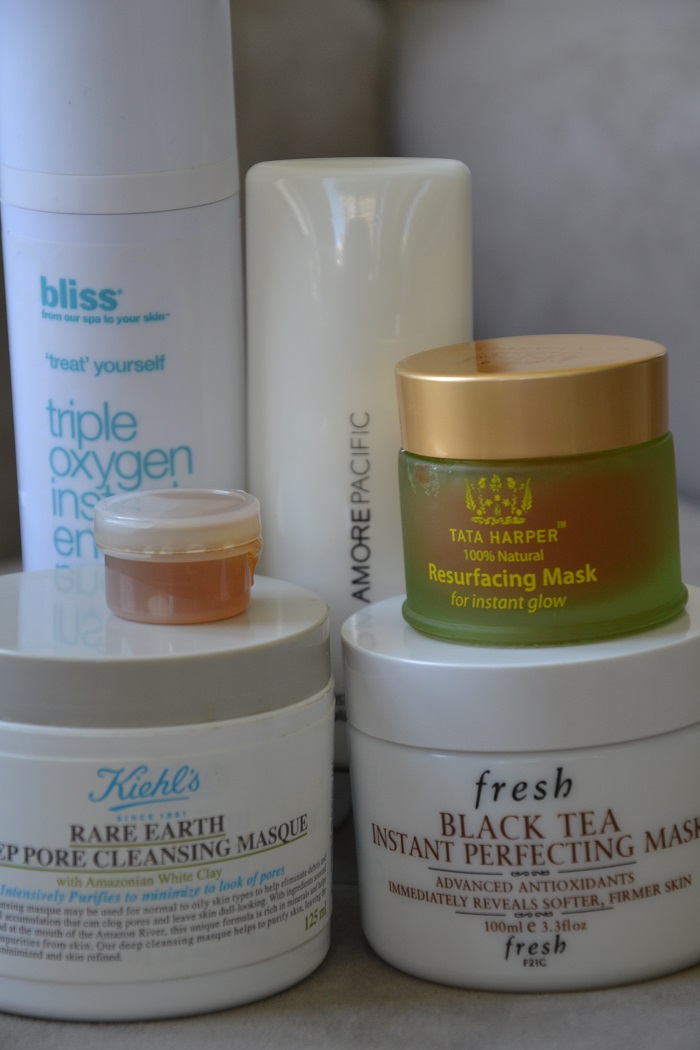 Best face masks. I like to wake up early on Sunday mornings. There is very little traffic outside and last night's revelers have left for home. Yaletown's party atmosphere has settled down. This is me time and one thing I like to do is put on a relaxing face mask and take some time to care for my skin.  I've collected a number of masks but they are all for different occasions and different skin care needs. I've already mentioned a number of my face masks but there are a few I haven't yet talked about. So read on to find out about some of the best face masks.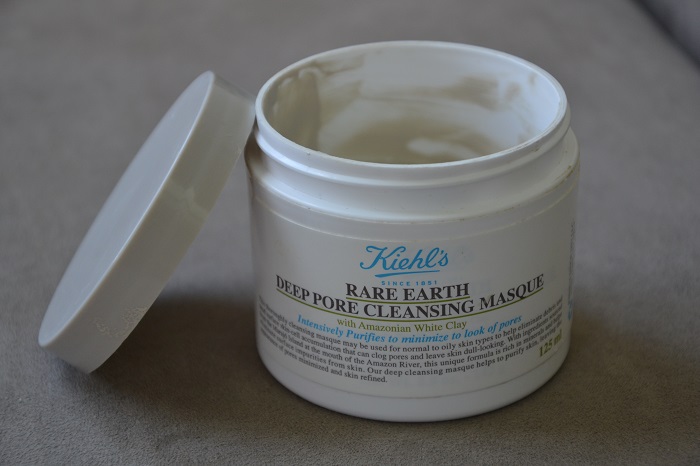 A great basic one is Kiehl's Rare Earth Deep Pore Cleansing Masque.  In the summer when my skin gets a bit more oily, I use this one 2-3 times a week. It's nice and thick and keeps my pores in check and any potential breakouts under control. Someone once asked me when I have the time to apply it. Well that's an easy answer: I wake up, wash my face and apply it. Then I brush my teeth, the mask hardens and I simply wash it off in the shower. Done and done and I'm ready for my day.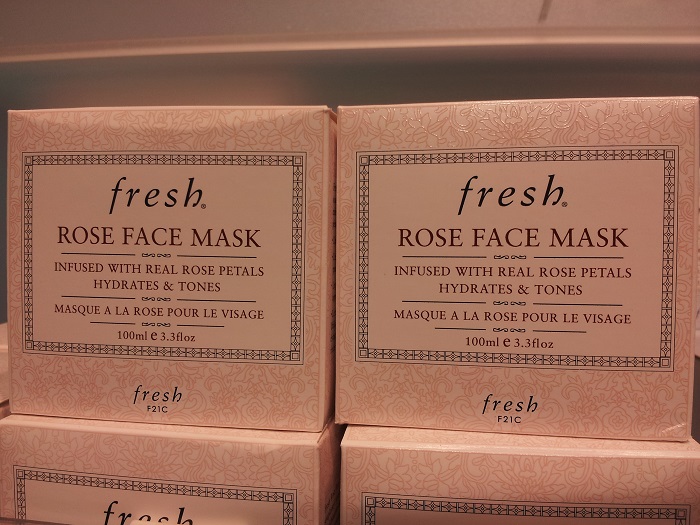 When I want to feel a little bit more luxurious I turn to Fresh. I really love their line of products. The Rose Face Mask is pure luxury in a jar. With actual rose petals floating in a gel it's very decadent. How do I describe the scent? Well, find a great big bouquet of roses, bury your nose in them, close your eyes and inhale deeply. There you have it, minus the sweetness. It's really quite sublime.  I don't buy this one very often but when I do I try to make it last as long as possible. After I've applied it, I sit on my couch close my eyes and feel all the goodness seeping into my skin.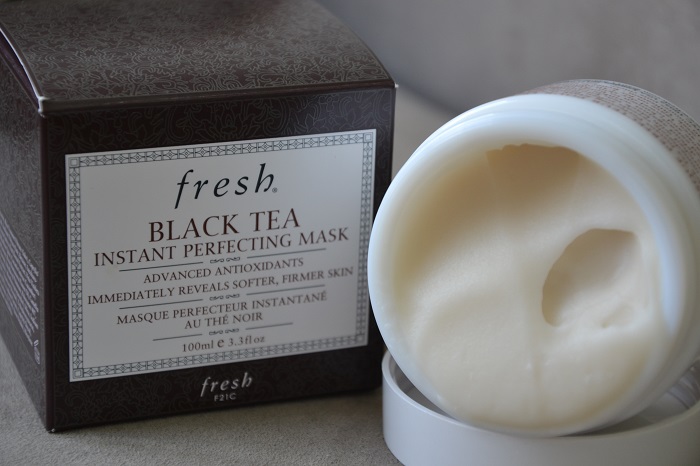 Recently I decided to splurge and bought the Black Tea Instant Perfecting Mask. I actually expected it to be a dark colour and to smell like a cup of tea but instead it seems that the lychee fruit is the stronger smelling ingredient. Fine by me. It has a lovely fresh summery scent. I feel at least 10 years younger when I put it on. This morning when I put it on the birds were singing and I could smell the ocean wafting through my windows. How's that for a perfect Sunday morning?
Check out the best face masks to create your own Spa Sunday:
*For the best face masks and more beauty don't forget to follow me on instagram and twitter*