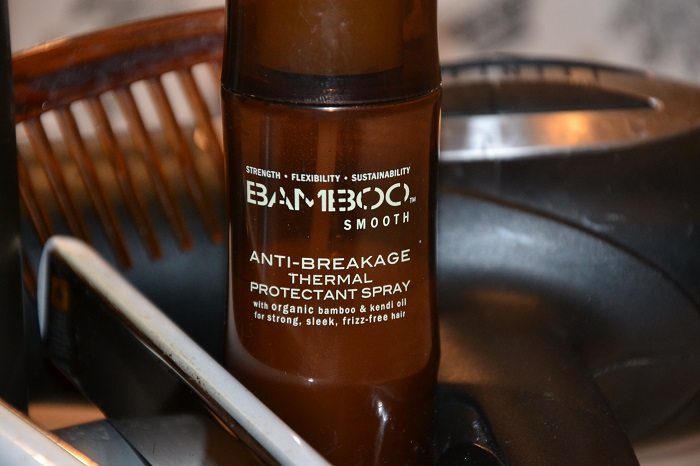 Best Heat Protection. During the summer months I rarely blow dry my hair. I wash it in the morning, add a little bit of product, usually an oil and some sea salt spray, scrunch it with my hand and off I go. My hair stays healthy and shiny and very manageable. Of course if I have a meeting or an evening out, then I will style my hair, but for day to day, a natural wave is more than enough.
With the approach of cold weather, I've had to pull out my blow dryer. With upcoming events the styling tools are being dusted off and will be taking center stage in my bathroom. Healthy looking hair is a priority for me. Fried, over-processed is never attractive. As a result, every year this sends me into a frenzy to find  the best heat protection. This year I've chosen Alterna's Bamboo Smooth Anti-Breakage Thermal Protectant Spray. With heat protection up to 428F, it's the perfect antidote to my professional grade flat iron and curling iron. All I need is a dime sized amount applied to damp hair and I can confidently use whatever heat is necessary.
Healthy hair is always the desired result. My basic mantra is as follows: first comes a good shampoo/conditioner, then a great protective hair mask applied once a week, followed by products you can't live without and what you are left with is a gorgeous head of silky shiny hair!
In your opinion which is the best heat protection on the market ?
Some of the best heat protection products:
*For more on the best heat protection and hair styling fun join me on pinterest and twitter*