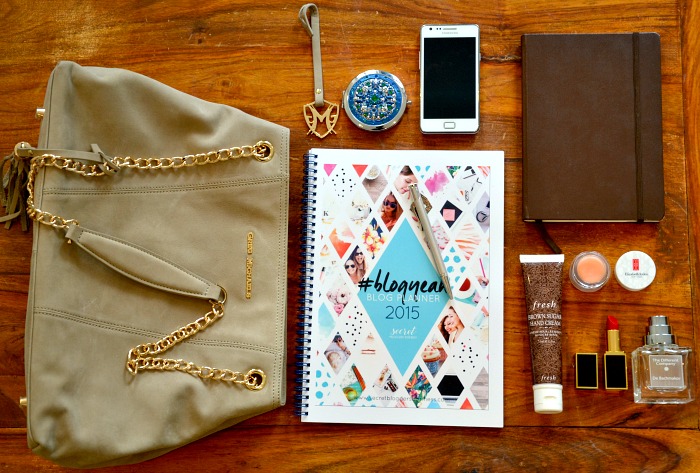 Everyday bag essentials. I know very few women who are capable of leaving for the day without a bag full of stuff they absolutely cannot live without. I'm no different. My bag is embarrassingly heavy, but I never know if I'm going to need my book, or my planner or any number of other things. There are, however, certain items that are always with me. Sometimes it's because I know they'll come in handy and other times because they make me feel good.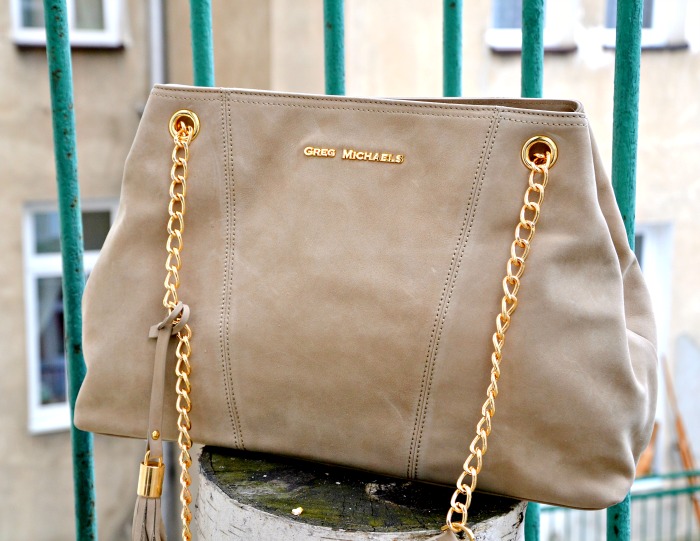 EVERYDAY BAG ESSENTIALS
Great bag. I recently received this tan bag from Greg Michaels. It's a beautiful suede in a classic shape that works with every piece of clothing I own and fits all my stuff like a charm. You can tell it was expertly designed by a bag lover and someone who respects a woman's need to not only stay beautiful, but to stay organized. The bag is filled with pockets making it impossible to lose anything (such a bonus when my phone starts ringing and I have no idea where it could possibly be). I love how its chic structured shape balances out the relaxed material making it a sophisticated accessory for everyday. This is definitely my new "it" bag!
Glam mirror. I believe that every woman needs a spot of elegant luxury with her. Not only is this compact mirror from Crystalik eye-catching and wonderfully designed, but it is functional as well. I love pulling it out to check my hair or makeup. For night, it's like a gorgeous piece of jewelry that I get to show off. Every Swarovski Elements crystal is expertly placed and of the highest quality. The sparkle is beautiful and best of all, it makes me smile just to look at it.
Trusty pen + planner. I'm definitely a technology nut. I can't help myself, I just love it. There is , however, something so elegant about a pen and planner. Whenever I pull them out, it makes me feel like I'm joining a rich history of famous writers. This is especially true when I get a fabulous idea for a blog post and it needs to be written down asap.
Lipstick and lip conditioner. My eye makeup tends to stay on all day, but lipstick? That requires application throughout the day. Not only is this the perfect excuse to pull out my bejeweled mirror, it also keeps me looking my best.
Perfume. I'm a big fan of wearing a scent on a daily basis. It has to be subtle and sophisticated, a little bit mysterious and unique. A gorgeous fragrance will envelope you throughout the day and leave a lasting impression wherever you go.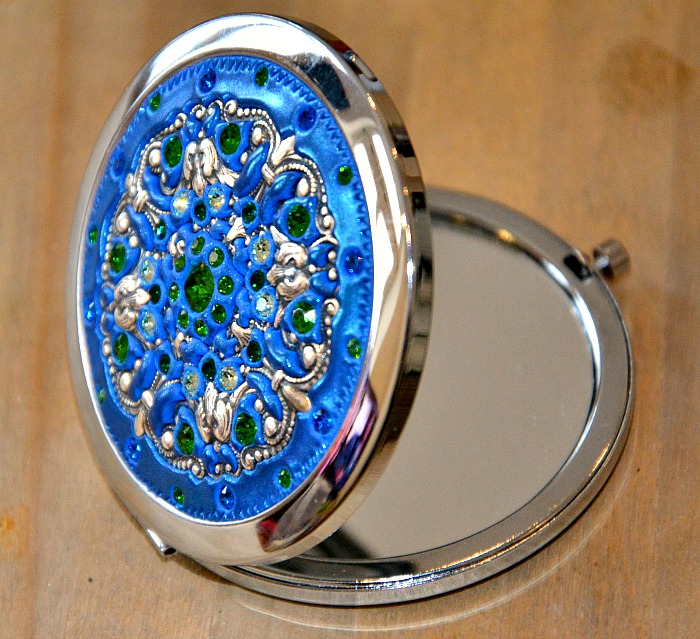 I'm lucky enough to be able to do much of my work from home office, but when I need to go out for a meeting or just to meet friends, it's imperative that I stay organized. With my work, I never know what will happen from moment to moment or what I might need next. Whatever else I may have to bring along, you'll always find these basics in my bag.
What are some of your daily essentials?
*For more everyday essentials for staying chic follow me on instagram and pinterest*


*Sponsored post. The bag and mirror were both gifted but opinions are my own