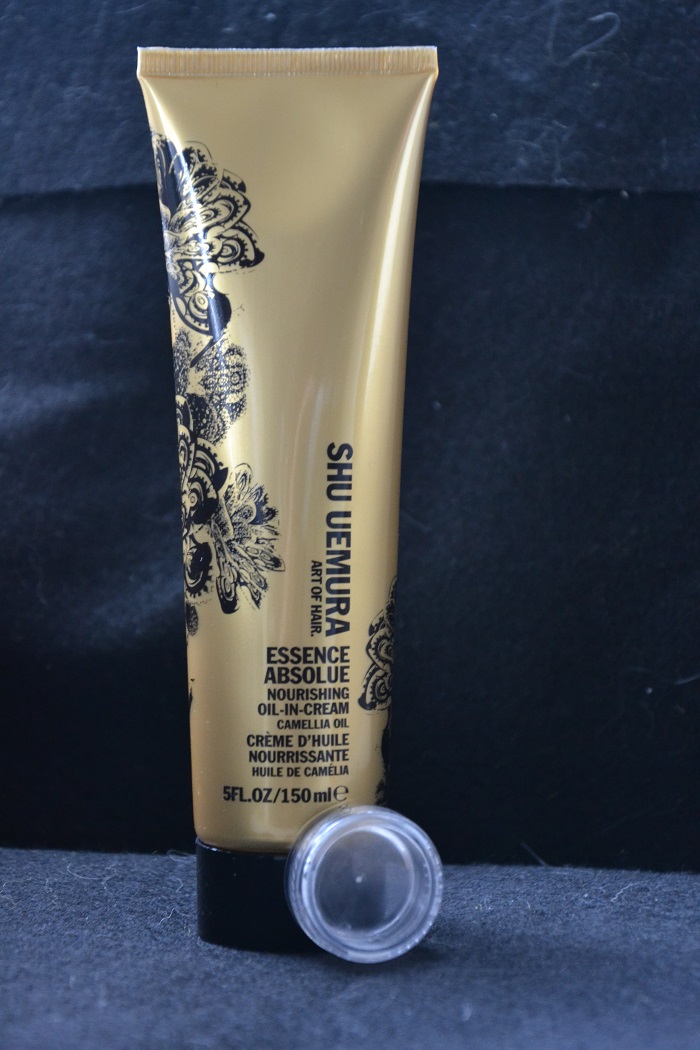 Best hairstyling products. As promised this is the first review of some of the goodies that I picked up at the Powder Puff event which I attended a couple of weeks ago. I waited a little while before posting this because I wanted to make sure that I actually used the products. It takes me a week or two to really know if I like it. So today I'm presenting my newest hair love which is now on my list of best hairstyling products.
I literally received a tiny sample pot filled with the Shu Uemura Oil-in-Cream. My first thought was that it wouldn't really last very long but it got me through about 4 washes. Let me take a second to explain my hair. I have a lot of it. Enough that my stylist usually has to thin it out because otherwise I can't handle it. Until about 2 years ago I had very long hair, it alternated between mid back and down to my waist and for a while I wore bangs that were cut straight across my forehead. This was an easy style. My hair was heavy enough that it was smooth and totally manageable. I barely used any products as I really didn't need them. Then on a whim I decided to cut it all off. Yup, I do that kind of thing every now and then. Sometimes I just need a change, although usually I play with colour. To date I've had: blue hair, black hair, blue-black hair, hot pink tips, light brown hair, red hair, and now it's a deep chocolate-y brown. I've also had a perm and had it straightened. Now I'm having a lot of fun playing with products. The best part is that my hair never seems to get damaged….. I have no explanation for that and frankly I'm not asking any questions.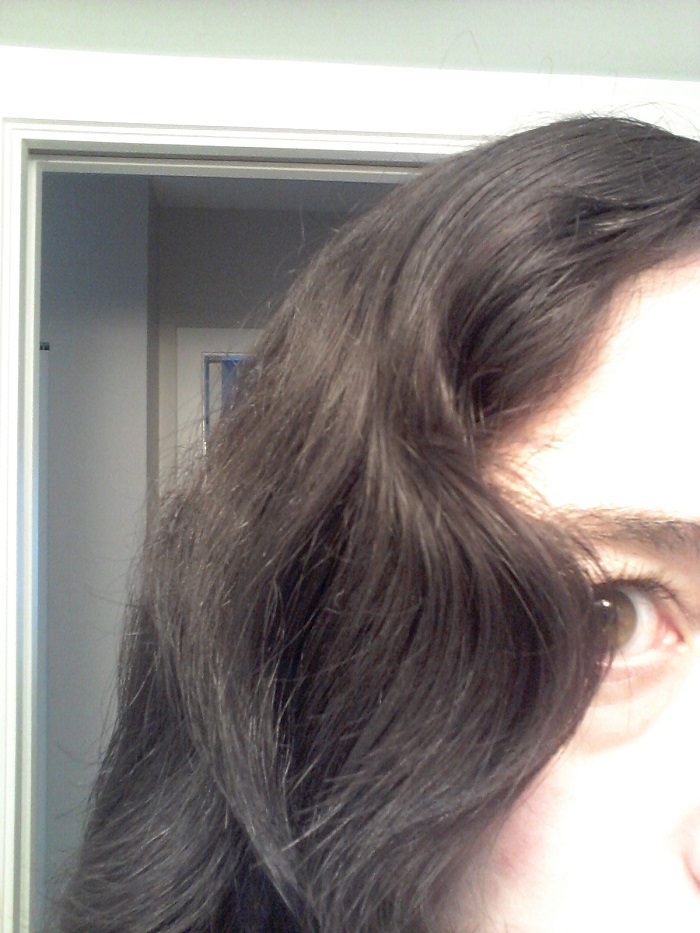 I knew that it was love at first try with the Oil-in-Cream. Right away my hair just got softer and then as a bonus over the course of a few hours it started to naturally wave…..  I finished the pot and bee-lined it straight to the store for more. Yes it's a little on the pricey side but because I only use a pea sized amount (my hair reaches my collar bones now) I'm estimating that it will last for about 4-5 months. The only issue with this product is that it made my hair almost too soft. It didn't get flat, it was still very manageable but I felt like I needed a little bit more texture. Or as the salesgirl put it, "Basically you need it to feel a little more dirty".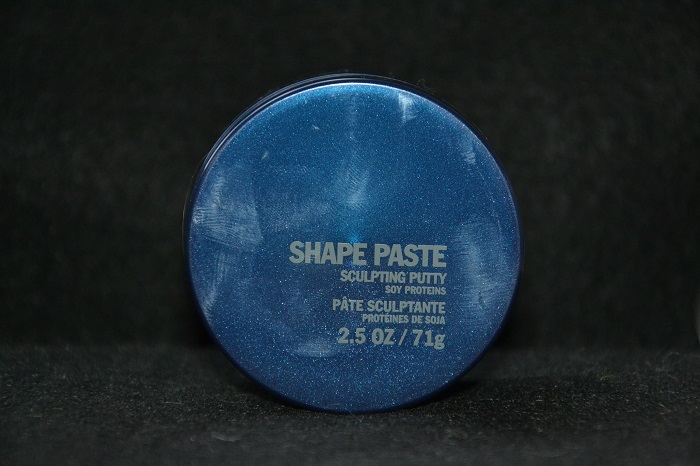 She handed me this gem, Shape Paste sculpting putty, and it gave me the texture I needed. It's very light and not at all sticky. I take a small amount and warm it up in my hands then run it through my towel dried hair. I use a blow drier and right before my hair is completely dry I add a tiny bit of the Oil-in-Cream to the ends and brush it through. That's it, simple and easy and now my hair is softer than it has ever been!