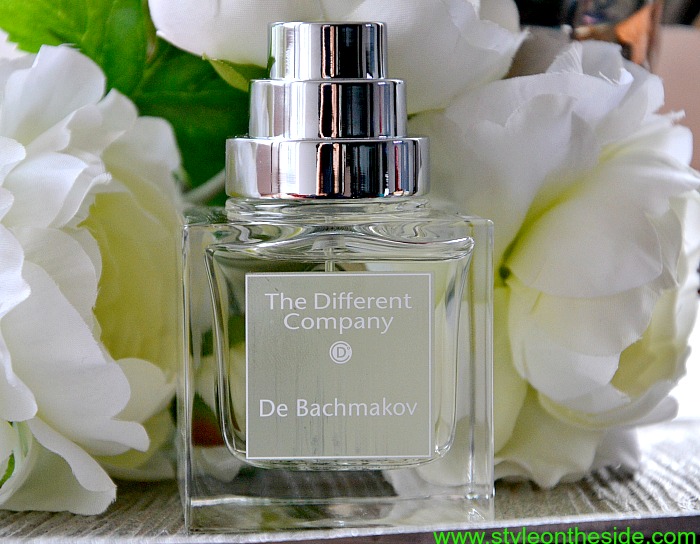 Beauty Sunday De Bachmakov.  I like to change up my perfumes seasonally. I find that what works best for summer and spring doesn't always translate for fall and winter, even though I tend to choose from the floral side of the Fragrance Wheel. I discovered my love of floral scents when I spent some time at The Perfume Shoppe finding my signature scent.  I walked in convinced that I liked fresh citrus-y perfumes and the shop owner took one look at me and said that with my complexion, there was no way she would sell me that type of fragrance. I was a little bit shocked, but went along with her and you know what? She was right! It's important to remember, however, that within a single section of Fragrance Wheel, there are many variants and my chosen scent is always a very light floral.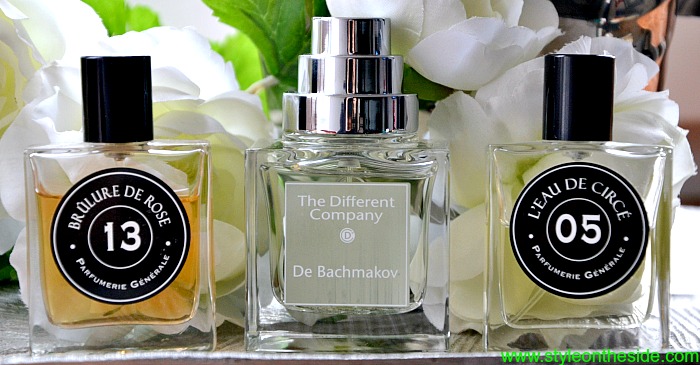 I love the excitement of discovering a new scent. One that will help create memories and make me feel special, every time I catch a "wiff' of it during the day. My most favourite places to find perfumes are dedicated shops, where they carry niche fragrances. So what's the difference between a niche scent and a designer one?
Niche fragrances. These perfumes aren't as widely available and sometimes you have to really search for them. Since they are made in smaller batches, the quality of the ingredients is typically higher than in a mass produced brand.
Designer fragrances. These are the scents that are commonly found in most department stores and are widely advertised in our favourite magazines, complete with a fabulous lifestyle.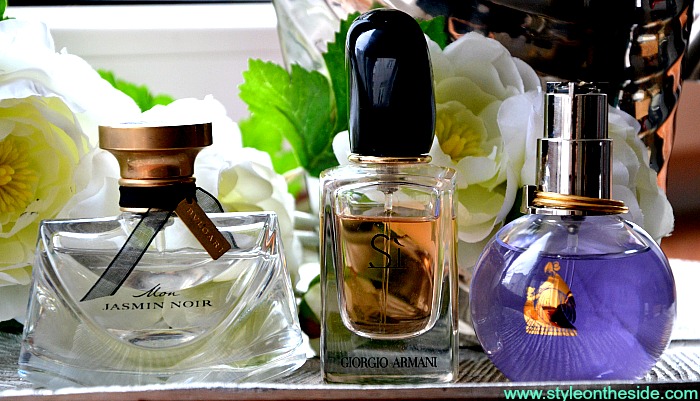 BEAUTY SUNDAY DE BACHMAKOV
My current favourite for fall winter is De Bachmakov, by The Different Company.  This is a French perfume company whose motto is: "We believe that being Different is the ultimate luxury". Who doesn't love a little bit of exclusivity? This is a very delicate scent, with a hint of spice. It reminds me of those moments when the sun starts to set on a garden and there is just the tiniest bite to the air.
Inspired by the Great Russia, its Siberian forests, taiga and tundra, Thierry and Celine give us a fragrance with Cedar wood notes mingled with fresh moss and spikes of Shiso leaves as well as other spices notes (Nutmeg, Coriander). An extremely contemporary fragrance, dense and vibrant, about an unknown Russia, modern and ancient, cutting-edge fashion and eternal traditions.
I know many of you are thinking that niche perfumes are probably way out of an acceptable price range, but they really aren't. Sure, some are extremely rare and costly, but most are only a few dollars more than what you would pay at a department store. Now don't get me wrong, I have a fairly decent perfume collection which is comprised of both designer and niche fragrances, but more and more, I find myself reaching for the latter. By choosing a niche perfume, I can be fairly certain that I won't bump into someone wearing the same scent. It is my little piece of affordable extravagance.
Have you ever tried a niche fragrance? Would you wear one?
Find your next perfume here:


*For more on beauty Sunday De Bachmakov follow me on pinterest and instagram*