Summer health and beauty. For as long as I can remember my family was all about traveling during the summer months. Whether it was a month or two spent in Europe, renting a cottage or going on a road trip, summers where all about discovering new places and getting away from the everyday.
Now that I'm older and in charge of planning my own vacations, I've found that sometimes it's really nice to spend a few days walking around my city, seeing the sites, eating great food and relaxing on my balcony.
Even though I can't take off for a whole summer, I can test out and discover new products that I can then tell all of you about! For me, health and beauty are inextricably linked, you really can't have one without the other and that's what I'm focusing on right now in my life. When I feel good about my body and my skin, I can hold my head higher and exude more confidence and that makes my life happier and better. It's really that simple.
So here's a little sneak peak at some of the wonderful brands I'm working with and I'll get those reviews out in the next few weeks!
SUMMER HEALTH AND BEAUTY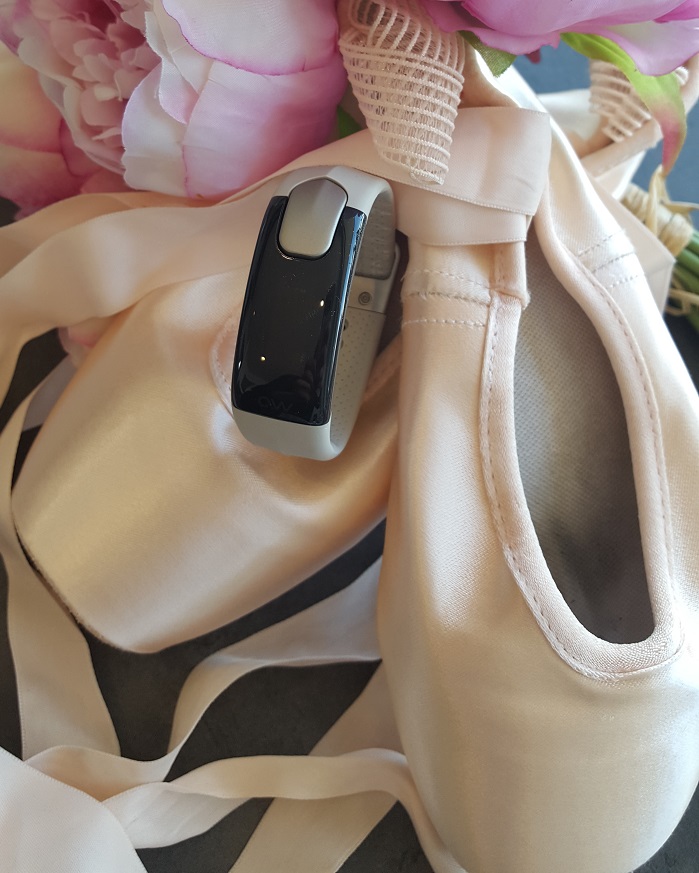 First up is the Mio Slice Heart Rate and Activity Tracker. I love the company and everything they stand for. Way back I had one of their first strapless heart rate monitor watches and loved it. Now that I'm struggling with thyroid issues I have to be extra careful of how much I move and with what intensity I exercise. I'm very excited to try the Slice! So far it's slim, discreet and pretty much matches my daily uniform of casual wear.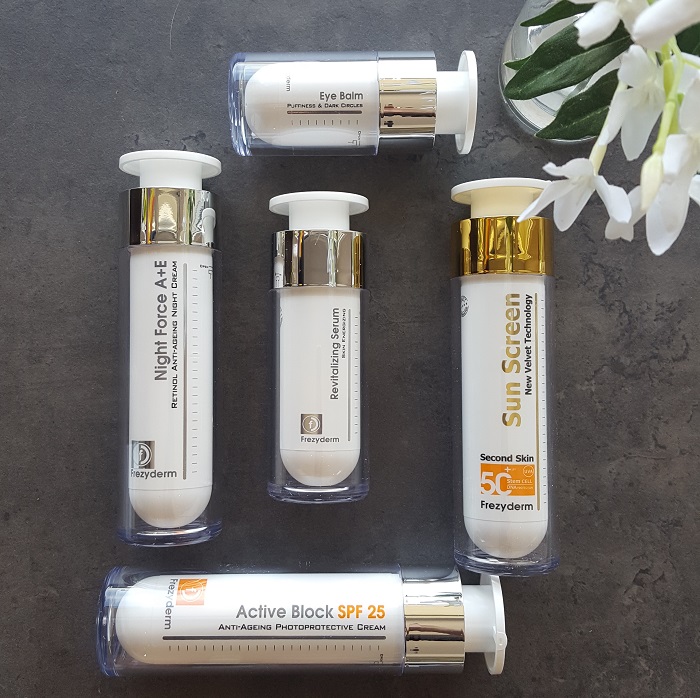 I don't take my skincare lightly and never leave the house without sun protection. When my skin isn't at its best, I feel old and I don't like that. So I was thrilled to receive all these awesome looking products from Frezyderm. I'm excited to give my skin the vitamins, anti-oxidants, deep hydration and sun protection that it needs as the temperatures start to rise.
What are some of your favourite health and beauty products that you can't live without?
IF YOU ENJOYED THIS ARTICLE PLEASE SHARE IT AND SIGN UP FOR REGULAR UPDATES

Please note that these products where provided free of charge for review but all opinions are my own.

Caroline has worked with international designers in fashion retail and completed professional makeup courses when working in the beauty industry. Her love of writing, photography and film inspired her to work at the Canadian Film Center and then to earn a BFA in Screenwriting. In addition to her blog, Style On The Side, you can see her work in Huffington Post Canada and other international websites.