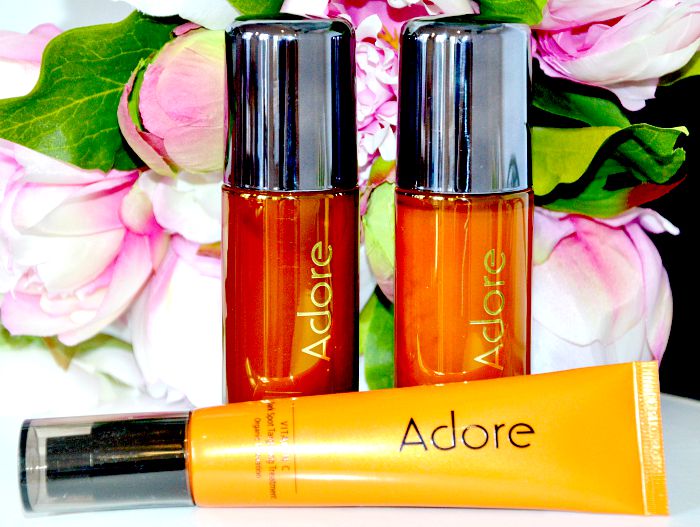 Adore organic Vitamin C kit review. I remember watching a show once where women were trying all kinds of crazy methods to look younger. The dermatologist said something interesting that stuck with me. She said that it's not wrinkles so much that make us look older, but rather skin imperfections and discolorations. Her comment made a huge impact on me because I realized that, of course, it's true. Just think of that perfect baby smooth skin without a single blemish. Lately, to my huge dismay, I've noticed one or two sun spots that have appeared on my face by my eyes and they are causing me a lot distress. So when I was contacted to try the Adore Organic line I jumped at the chance because I'm a huge fan of organic products and I've read a lot about their use of organic fruit ingredients which produce a highly concentrated Plant Stem Cell formula. The Vitamin C Kit was absolutely my first choice.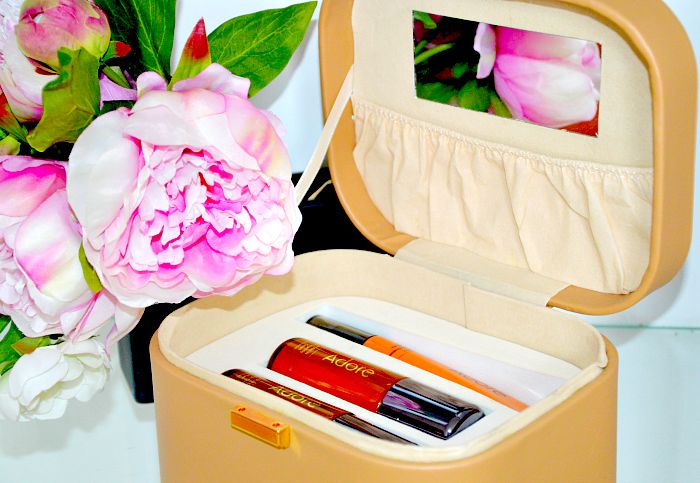 ADORE ORGANIC VITAMIN C KIT REVIEW
Why Vitamin C? Vitamin C acts like a shield against damaging free radicals by providing your skin with potent antioxidant protection.

Evens out skin tone. Spend too much time in the sun and your skin will remind you years down the road. While I do like some freckles, sun spots are not an option.
Evens out skin texture. While protecting your skin from the effects of free radicals, Vitamin C has also been shown to thicken and heal skin cells. This helps to protect the skin, which in turn allows it to retain moisture. When there is a lack of moisture, skin looks dull, dry and lifeless. Since collagen renews the skin, in no time your skin will be plumper and rejuvenated.
Sun Protection. Yes, Vitamin C also helps to protect you from the sun and pollution. Since it speeds up our skin's healing process, it fights long term damage imparted by the sun, as well as reduces sun burns.
Our exclusive Plant Stem Cell Formula rejuvenates skin by increasing your own skin cells' regenerative ability, easing the appearance of fine lines and wrinkles quickly while providing lasting youth-boosting enhancement.
What I received This is a super easy to use 3 step system that's very self explanatory.  I knew I was in for a treat when I found a personalized note from a member of the Adore team. As a huge and unexpected bonus, it arrived exquisitely packaged in a carry case that I can use as an elegant makeup box.

Step One – Dark Spot Targeting Treatment 
I only use the serum where needed, applying it to the sun spots that have appeared around my eyes. There's a gentle heat sensation that goes away after a few minutes.
Step Two – Dark Spot Targeting Treatment Cream 
I simply dab a drop on my forehead, cheeks and chin and then gently massage it into my face, neck and decolletage. The tiniest bit goes a very long way. I'm surprised at how little product I've used in the past few weeks.
Step Three – Targeted Age Correcting Serum 
In the evening, I use a drop of this serum under my cream and when I wake up in the morning my face is fresh and bright.
You'll see new brightness and increased clarity, along with rejuvenated and revived texture for a younger, more vital looking complexion.
What I love about Adore Organic Vitamin C
The products work amazingly well together, but I can also use them on their own. In fact, I've been using the complete system for night but for day I just use the Dark Spot Targeting Treatment.
I've noticed that my skin has become brighter and smoother almost immediately after starting on the products, which I've been using for a couple of weeks now.
The scent is fresh and delicious with a hint of citrus and takes me back to strolling in the dunes by the ocean this summer.
While I don't have a lot of skin sensitivities, my skin likes what my skin likes and I haven't had a single issue with this system. It's gentle, while being very powerful with an extremely light, barely there texture.
In the end, I feel like I received so much more than these three products. As I've mentioned I've been concerned with my skin lately. I've struggled with thyroid issues, nothing overly serious, but enough to wreak havoc with my complexion and I can already see a huge improvement.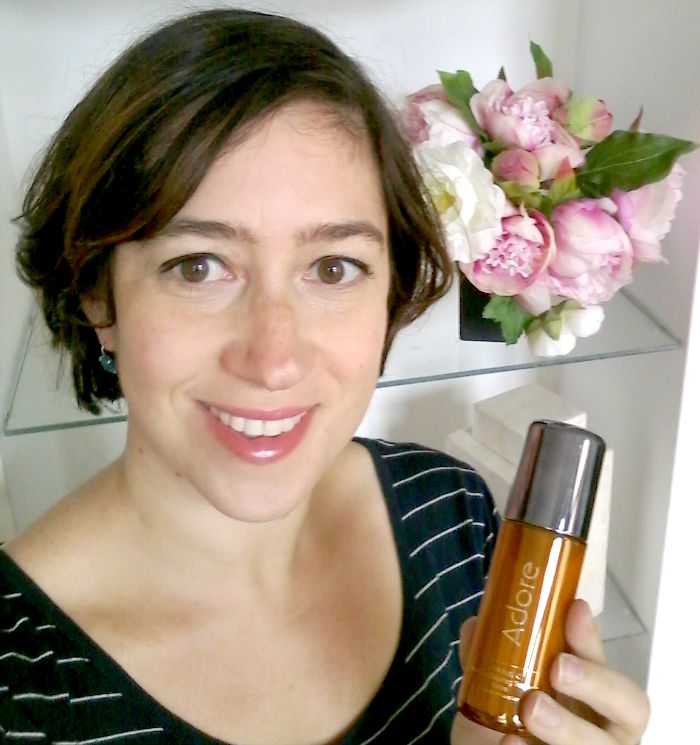 Now, to be fair, this isn't for everyone because the kits can definitely be a strain on the budget. The good news is that you can buy the creams separately and they are priced, for the most part, at a few hundred dollars.  The reality is that the technology and purity of ingredients does come at a price and at some point in your life, you'll find that you have to invest a little bit more if you are looking for top of the line treatments. I'm always a bit skeptical when big name brands ask me to pay hundreds of dollars for mass produced miracle creams. Somehow, having done a lot of research for this blog, I just can't believe everything they are trying to sell me. With Adore Organic Innovation, however, I can understand the price point of their creams and serums because they have been created using the most advanced skin care technology and you can't just purchase them in every single department store. If you are looking for absolute luxury and want to spoil yourself then Adore is the true definition of an exclusive company.
If this is a product you might be interested I have an amazing deal that Adore has so generously offered all of you simply enter the code: SOTS50 and get 50% off!!!!
If you are interested in trying some of these amazing products Adore often share discount codes and hold fantastic giveaways on Facebook and Twitter!
For more don't forget to follow me on INSTAGRAM and PINTEREST
IF YOU ENJOYED THIS ARTICLE PLEASE SHARE IT AND SIGN UP FOR REGULAR UPDATES


*Sponsored post. I received the product in return for a review but I was already familiar with Adore and all opinions are my own.

Caroline has worked with international designers in fashion retail and completed professional makeup courses when working in the beauty industry. Her love of writing, photography and film inspired her to work at the Canadian Film Center and then to earn a BFA in Screenwriting. In addition to her blog, Style On The Side, you can see her work in Huffington Post Canada and other international websites.