Oliveda Olive Tree Pharmacy review. As a beauty product lover, I come across lots of different products; some I like more and others less. The other week when I was visiting Berlin, the store Oliveda: Olive Tree Pharmacy, caught my eye and I knew immediately that I had to go in. Not only is the store beautiful and welcoming and makes you feel like you are in a spa, but the products surpass all expectations.
Whenever I'm discovering a new product, I like to look at the salesperson's complexion and upon meeting Diana with her welcoming smile, whose skin is nothing short of radiant, I knew this was a product line I had to try. The more I heard about it, the more I was convinced it was for me.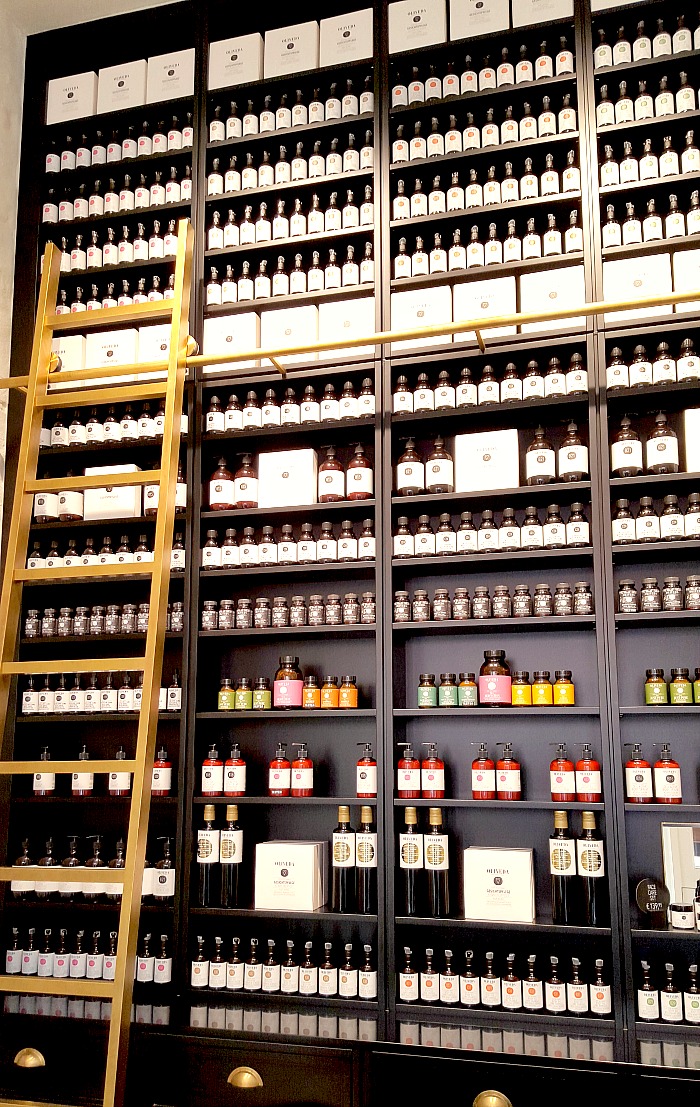 OLIVEDA OLIVE TREE PHARMACY REVIEW
About Oliveda. Upon entering the store, we were told that the products actually contain very little water and use additives only when it's absolutely necessary and in only selected products. Otherwise, they are all created with olive leaf cell elixir (not olive oil) and other natural ingredients like bark and root extracts from the olive tree and wild herbs.
Oliveda uses the holistic knowledge in beauty, health and wellbeing, based on the life of the olive tree. The history of the olive tree started 7000 years ago which makes it the oldest cultivated plant on earth. OLIVEDA anti-aging natural cosmetics are created with the use of olive tree cell elixir which is the secondary plant substance of the olive tree and it is thanks to its rejuvenating anti-aging power, an olive tree could reach the biblical age of up to 4000 years with high vitality. This fresh olive tree cell elixir is extracted in a unique and extremely elaborate biotechnological process and forms the secret of Oliveda. –Cosmetics Guru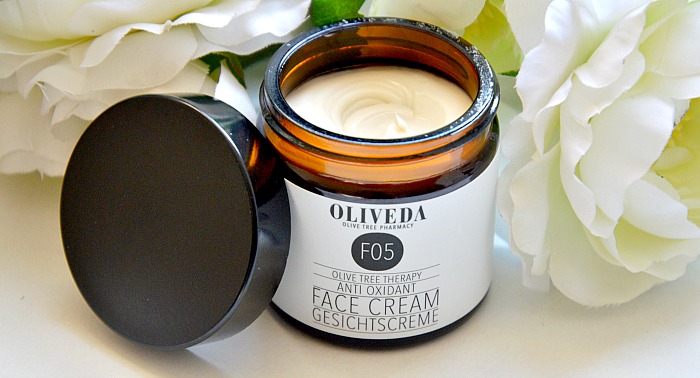 Anti Oxidant face cream. The first product we were introduced to was the Anti Oxidant Face Cream which smells like a dream and feels like a cloud going on. It was hungrily absorbed by my skin and left it feeling plump, soft and very hydrated. I think it just might be the perfect base for a flawless makeup application. Even though I've only been using the cream for the past few days, my skin looks fantastic. I've stumbled upon other products that need time to show their effects, but what I love most about this cream was that it works from the get go. When I tried it on in the store, it was still early, I wasn't particularly dehydrated and hadn't had a full day of running around, yet I saw an immediate difference.
Cell active face serum. I'm a big serum freak and a huge believer that everyone should be using one, so of course, I couldn't resist the Cell Active Face Serum. This is like a concentrated dose of all the goodness found in olive oil (the main ingredient is the olive leaf cell extract). It's light and very hydrating and as all the other products, it smells divine. Right after I apply it, it's as if my fine lines blur and my skin immediately looks plumper and more radiant. Coupled with the face cream, I feel like I've turned back the clock by a few years.
Cinnamon Ginger body oil. I've been using the Cinnamon Ginger body oil for several days now and it has left my skin feeling soft and luxurious, not oily but very well hydrated. The scent is something else, it's sweet without being overly sweet, a little bit spicy, invigorating and fresh and very warm, kind of like a big soothing hug. To steal a comment from a fellow blogger who purchased the body oil, "it's very hydrating, smells delicious but light enough that I can layer my favourite perfume over top!"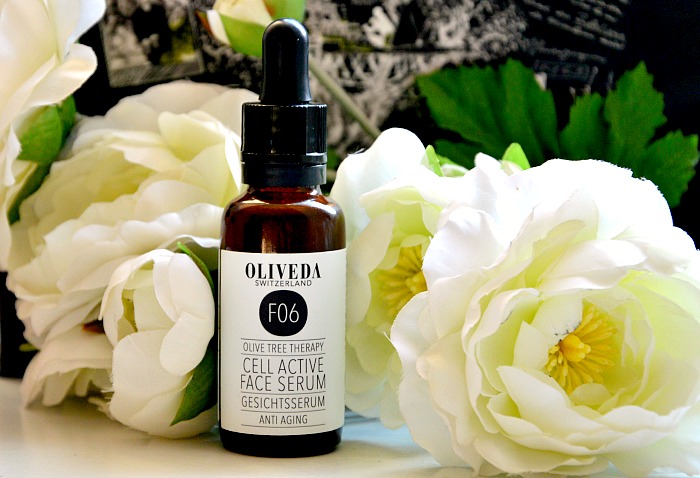 I'm not one for very intense scents or heavy products, as I need skincare that's as natural as possible and packed with the best possible ingredients and most importantly that makes my skin look fantastic. My skincare is my support system to keep me looking my best, always. Oliveda ticks all those boxes. You only need to use a small amount of product, so it looks like each bottle will last forever. It's not fussy, the scent is heavenly and it's a true pleasure to use every morning and night (okay and maybe throughout the day). My only regret is not having bought more, but that just gives me the perfect excuse to head back!
Have you ever tried these products?
For more don't forget to follow me on INSTAGRAM and BLOGLOVIN
IF YOU ENJOYED THIS ARTICLE PLEASE SHARE IT AND SIGN UP FOR REGULAR UPDATES

I was not compensated for this review, I purchased the products and all views are my own.

Caroline has worked with international designers in fashion retail and completed professional makeup courses when working in the beauty industry. Her love of writing, photography and film inspired her to work at the Canadian Film Center and then to earn a BFA in Screenwriting. In addition to her blog, Style On The Side, you can see her work in Huffington Post Canada and other international websites.