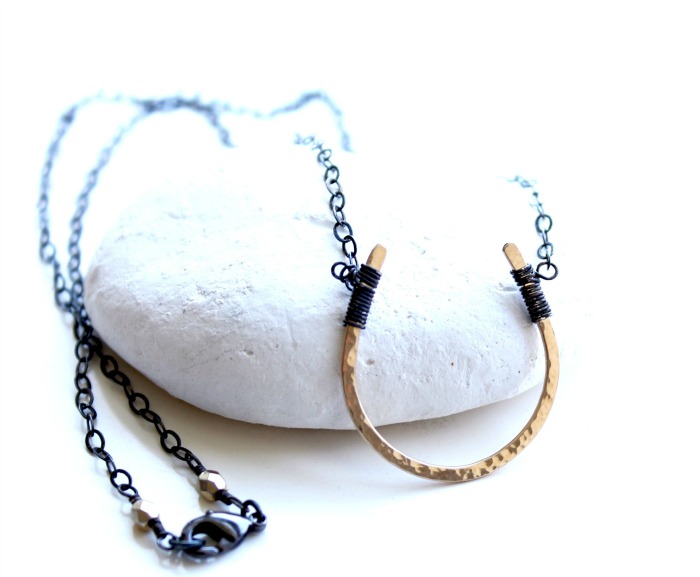 WEAR IT AND SHINE
Designer Spotlight EverywhereUR
On this designer spotlight, I would like to introduce you to Pavlina, a wonderful Canadian European designer. Her online shop EverywhereUR, is a must visit for anyone who loves delicate and refined jewelry that's truly heirloom worthy. Each piece is lovingly crafted by hand, embodying the wealth of life that she has experienced.
One of the things I love about Pavlina's pieces is the marriage of technical clean lines and whimsical textures. This is perhaps due to the fact that prior to embarking on a career  in fashion, she worked as an accountant for many years. Her passion for creating, however, was never far behind as she was also a part-time fashion designer selling her pieces in fine boutiques.
After arriving in Canada, she slowly transitioned to full time jewelry design following the birth of her twin boys. This allowed her to be at home for her family, while building her dream. Even though Pavlina didn't originally plan on becoming a jewelry designer, once she realized that this was her calling, there was no turning back. In fact, some of her pieces are going to be seen in popular TV shows this Fall season.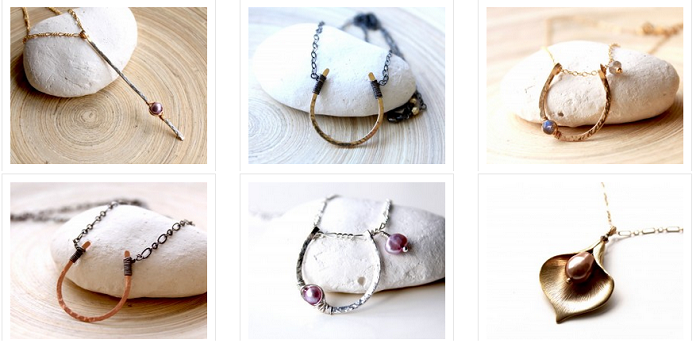 Each one of these pieces is sophisticated and contemporary, yet classic. It is elegant enough to wear for a night out, but also ideal for everyday. With a high respect for raw stones and precious metals, each piece is specially designed to bring out your sparkle. Every precious or semi-precious (crystal) stone which Pavlina uses is infused with a positive energy, which surrounds its wearer. In addition, she takes great care to go that extra mile when packing your one of a kind purchase.
GIVEAWAY
Now let's get on to the most exciting part of this post. Pavlina has very generously offered to gift one of my lucky readers with her stunning Horseshoe necklace! This is a very popular piece which will bring good luck to anyone who wears it. In fact, the Labradorite version was recently featured by Etsy-Preneurship as one of the Hottest Etsy trends!
This is an international giveaway, so I invite all of you to get to know EverywhereUR and to fall in love with a chic new line of jewelry! So What are you waiting for? ENTER NOW!
TERMS AND CONDITIONS
– There is no purchase required to enter this giveaway.
– This giveaway is void where prohibited by law.
– Please enter via the rafflecopter form.
– All giveaway accounts will be disqualified.
– Giveaway runs from 6AM EST 13.11.14 and ends 12AM EST 28.11.14.
– The giveaway is open worldwide.
– The winner will be picked at random using rafflecopter and contacted by email. The winner will have 48 hours to respond, after which another winner will be chosen.
– The prize is provided by EverywhereUR.
– Instagram, Pinterest and other social media sites included have no liability or knowledge of said giveaway
a Rafflecopter giveaway
How would you style this lovely piece?

*For more on Designer Spotlight EverywhereUR  follow me on instagram and pinterest*


*Sponsored post*