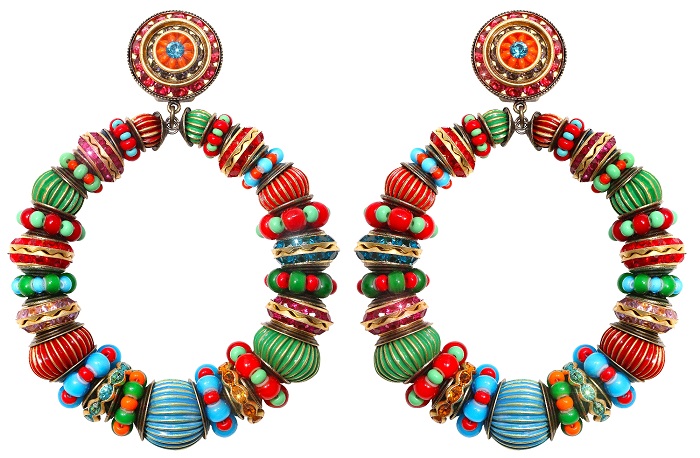 Designer spotlight Konplott Jewellery. Today I am thrilled to introduce you all to my newest find, Konplott Jewellery by Miranda Konstantinidou and in particular to two of my favourite collections: Psychodahlia and Oriental.  A true trendsetter with a keen eye on women everywhere, she beautifully weaves her multicultural story into her jewellery. No matter which piece from whichever collection you choose, you will own more than just a pretty piece, you will own an extended statement of yourself.
KONPLOTT jewellery is a choice: A choice for yourself and a choice for a particular spirit.
DESIGNER SPOTLIGHT KONPLOTT JEWELLERY
One of my favourite collections is Psychodahlia and in fact, I think it may be the ideal jewellery for spring and summer, as it embodies the essence of flowers bursting into bright and beautiful blooms.  The statement necklace jumped out at me right away with the flowers appearing to grow right out of the mesh (which has been all over the runways lately).  For day, I would pair this necklace with a crisp, white, expertly tailored shirt with a turned up collar and a denim skirt. For a hint of a bohemian look,  I would add my favourite wedges. This necklace is such a standout that it deserves a very simple outfit as its backdrop. For night, I would set the little black dress aside and once again opt for white. This time in the form of a structured white sheath and fabulous heels.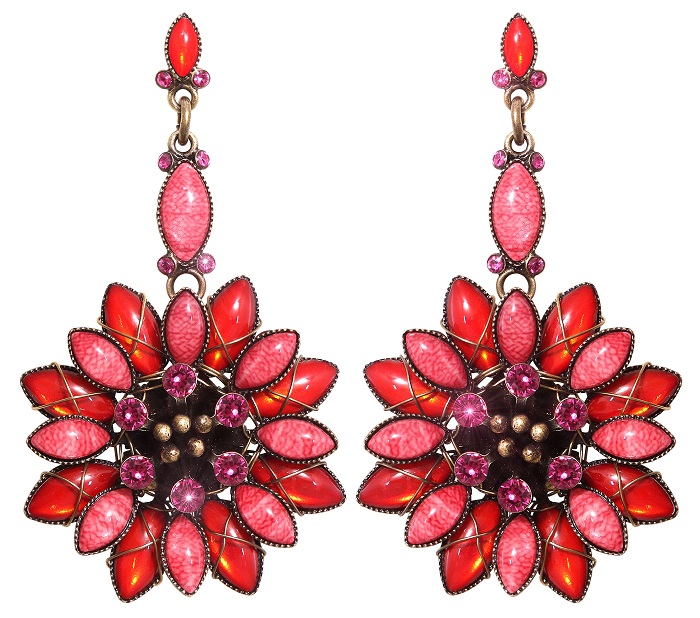 Nothing says spring and summer like fields of bright colourful flowers and these earrings scream sunshine and afternoon picnics in the park. They are perfect for when the temperatures start to rise and all you want to do is lie on a hammock, enjoying a cool breeze. I picture a simple maxi dress, a pair of flip flops and an afternoon lunch in a secluded spot, overlooking the ocean. Of course, these earrings are begging to be displayed off, so wear your hair up with beautiful braids, showing off your long, elegant neck.
Every day has its moment, every mood its radiance.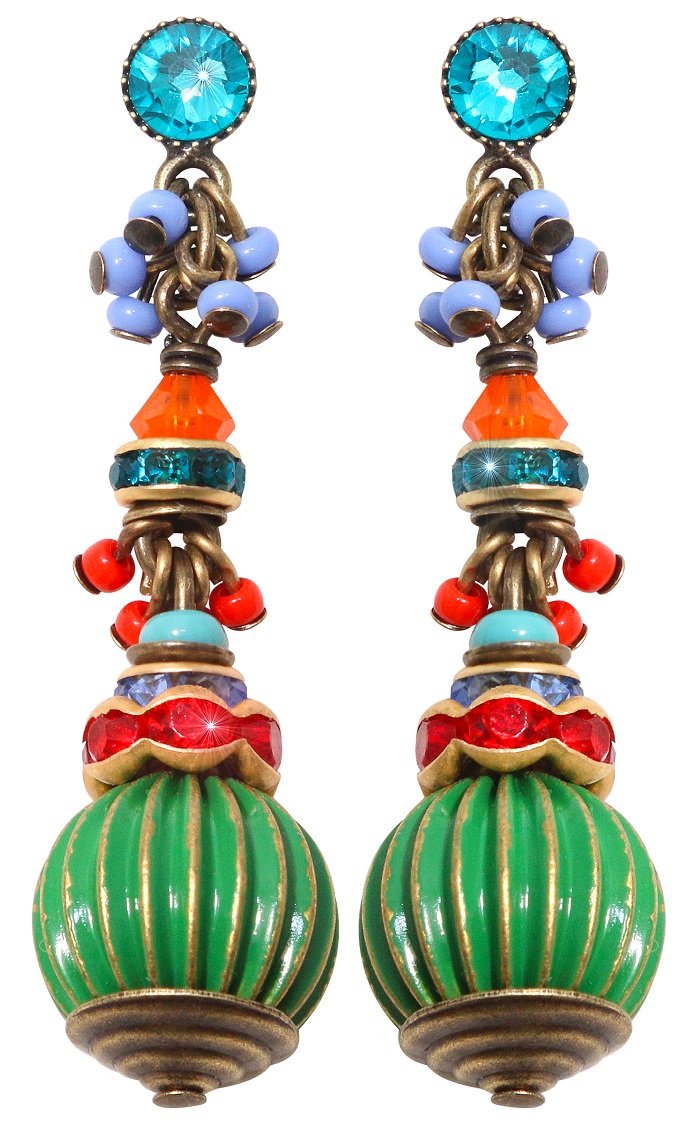 Perhaps you are looking for an exotic adventure? Well then, the Oriental line might be exactly what you are looking for. With its blend of rich colours, these pieces remind me of a busy market filled with bags of spices.  The earrings evoke piercingly clear blue skies against the fiery heat of the sun, softened by vast fields of deep green, all intertwined with a thread of exotic gold.   These are the earrings to bring when you are travelling and can only take a single statement item. They will work with any outfit you choose and will bring out the sparkle in your eyes day or night.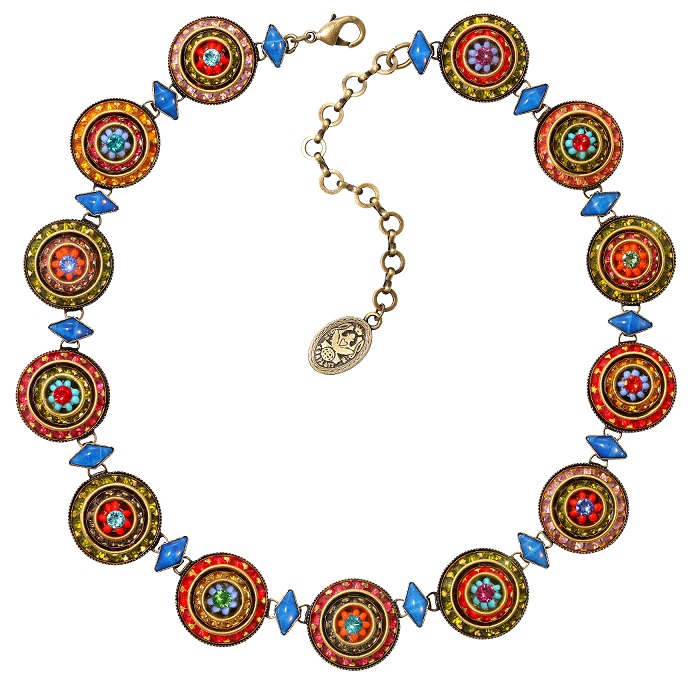 This necklace reminds me of ancient coins. The blue accents reflect the sky and the ocean, making this the perfect sophisticated boho chic travel worthy piece.  An open neckline, like a tank style, is the perfect way to show off such an intricate piece.  Whether you choose red for an intense look, a deep cobalt blue for a contemporary look or even black for a classic look, you cannot go wrong.
Jewellery is the confession of your own personality.
Whichever line you reach for, you can be sure that these striking beauties will surely make a statement.
Do you have a favourite piece?
*For more on great designers follow me on INSTAGRAM and PINTEREST


images courtesy of Konplott Jewellery