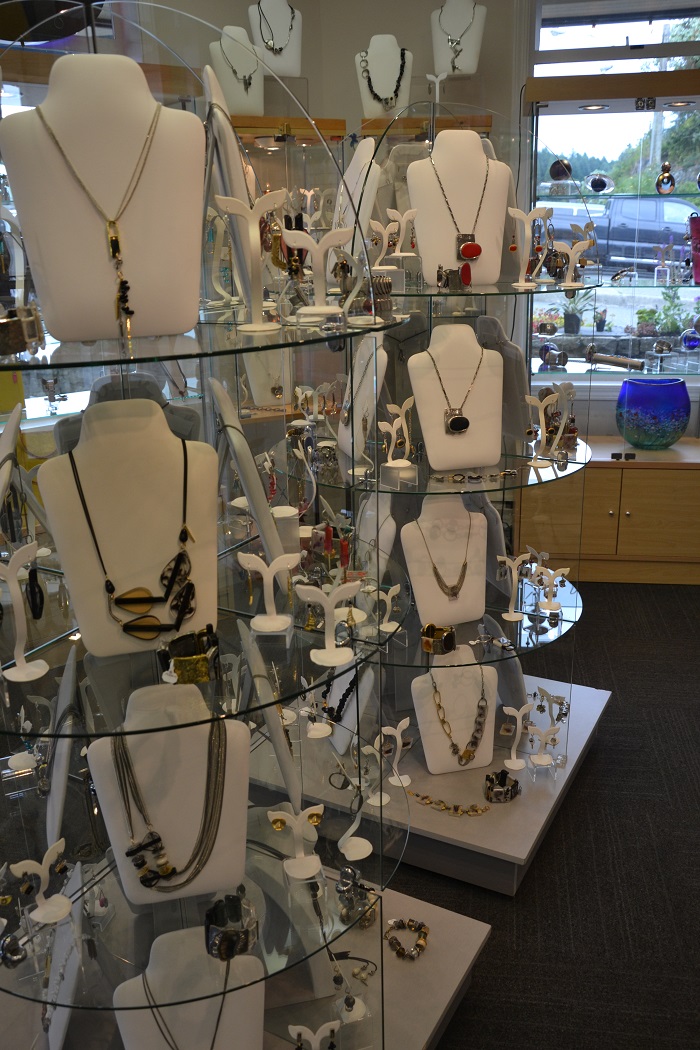 Recently we took a little trip to Salt Spring Island, a quaint spot just a few hours outside of Vancouver by ferry. Of course even while I was enjoying the beautiful scenery, I still had to sneak into some shops to discover some of the local artists and their creations. My first stop was Frankly Scarlet , a great shop that houses  mostly jewelry but also blown glass and leather goods. All in all my kind of place.
Salt Spring is a very unique spot. To give you an idea about  it, this sentence is  from their website:
"There are over ten thousand human residents on Salt Spring Island, several thousand sheep and a sizeable deer population"
That statement makes me laugh every time, and while it's definitely true, there is so much more to this place. Mixed in with the animals and nature there is also a huge artist population.  In fact, the island is renowned for its creativity and is known to be one of North America's best small arts towns.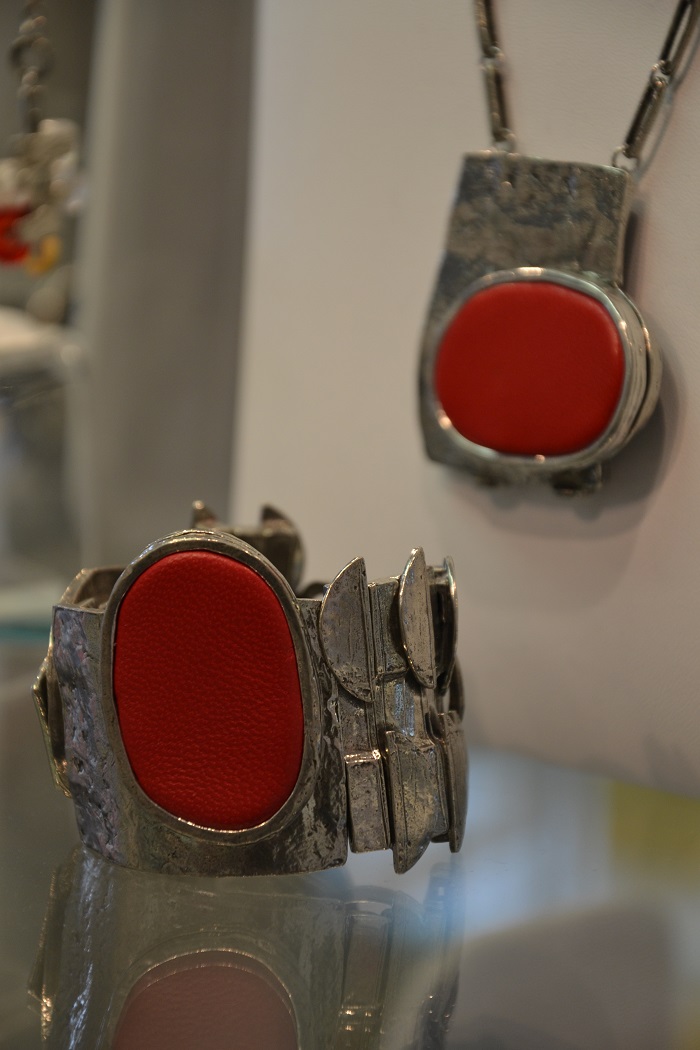 I love the interesting shapes that these artists are using. You can tell that much of their inspiration is taken from nature and the beauty that surrounds them.  These aren't mass produced pieces, but rather unique creations of art. When you decide to wear handmade, one of a kind jewelry, you are choosing to make a statement. You stand out of the crowd.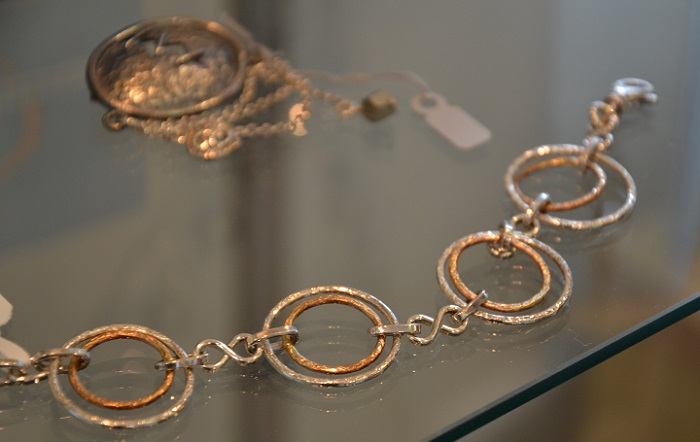 I've always been happy to mix metals especially when the shapes are organic. It's almost as if they replicate what we see in nature every single day.
I know that many of you create your own jewelry which I think is fabulous. To everyone else, have you ever thought to try your hand at designing your own jewelry?
*For more great jewelry please visit with me on pinterest and twitter*