How to style jewelry. Last week I introduced you to Work Wonders, a fabulous new accessory based company that aims to make your life easier by presenting you with jewelry sets that are ready to go. I often get asked about how to mix accessories and how to decide what goes with what. Sure, it's not complicated when you have a little black dress on or a pair of jeans and a tee, but what happens when you are wearing prints, or going to work (and can't stand the idea of wearing the same jewelry to work again), or just meeting friends for a coffee, but you want to look more special? That's when the questions start.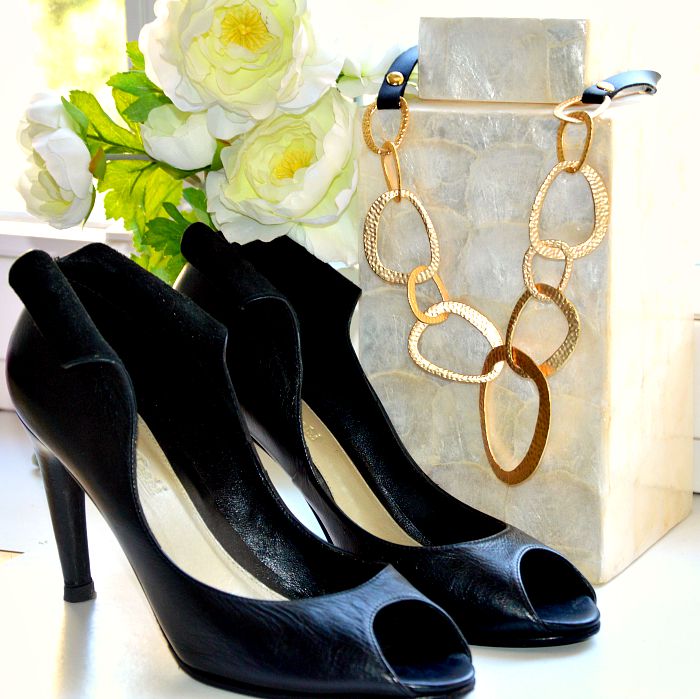 HOW TO STYLE JEWELRY
Let's start with some of the basic rules to remember when picking your accessories.
Pick a focus. The key when choosing your accessories is to pick one fabulous piece to focus on. Let's take the dramatic hammered gold necklace in the photograph. It's an eye catching piece that will frame your outfit. In essence, it's a simple gold chain that has been elevated to a contemporary piece of art. What this means is that it will go with any outfit you could think of. For day, it will look fantastic paired with a simple button down shirt, for night it can be worn with a great cocktail style dress. Since the necklace is so dramatic, it will go perfectly with the earrings and the ring as they are both more understated. On the flip side, sometimes there is no clear statement piece and that's okay too. In this case, try mixing textures and colours.
Mix styles. Of course balance is the key. I mean, you wouldn't wear the same jewelry to a gala that you would wear to work. While something like feather earrings are perhaps best left for weekends or festival season, a pair of gold hoops can be worn during pretty much any occasion and at any time.
Mix metals. Gone are the days when yellow gold was worn only with yellow gold. Now anything goes and in fact, mixing metals will make your pieces and you stand out.
Add colour. It's tempting to stick with just metals, but sometimes pairing a gold chain with some coloured beads can give you a more unique look.
Consider scale. This is probably the trickiest rule because there are several factors to consider. If you aren't feeling very confident with your choices then when wearing a bold print try to stick with more understated jewelry. Cleaner and simpler lines will complement your eye catching outfit. A more subtle print or a solid, on the other hand, will be the ideal background for a bold piece.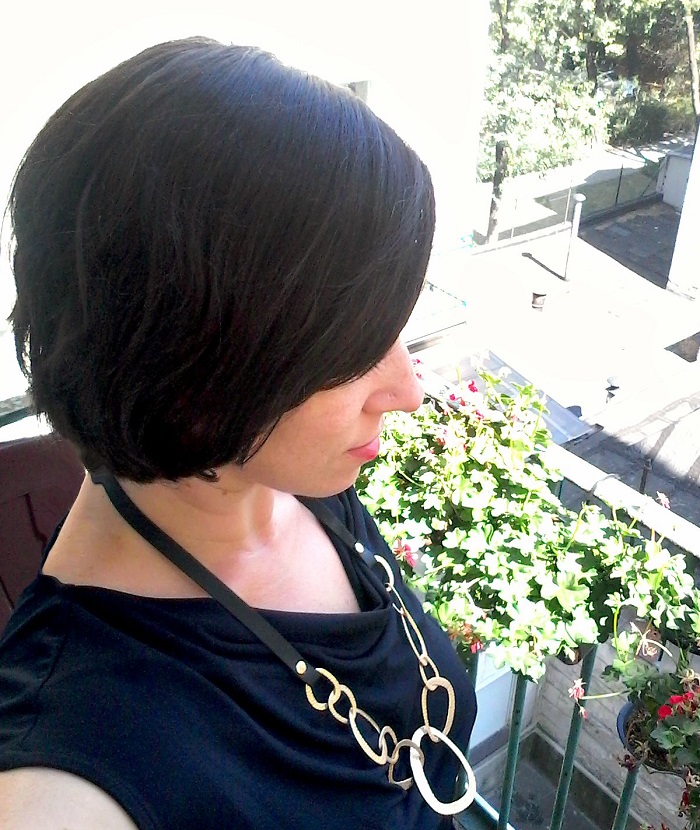 HOW TO STYLE MY 3 PIECES
Now let's take the three pieces from Work Wonders and create some outfits around them. As we said, all three pieces can easily be worn together, but they also work with pretty much every other piece you might own, from the dramatic and bold to the streamlined and sophisticated.
For day. On the weekends I like to have fun with my jewelry, I like to mix and match styles and textures and even to add some colour. As much as I love stacking bracelets, sometimes that can be more expected. So, how cute would it be to take the gold ring and match it up with a bunch of other rings?
For work. If I had an office job, or even if I was going to a meeting, I would probably pair the simple gold hoops with my favourite printed scarf. It's a simple, yet chic look that will also be fantastic if I was to meet my husband for drinks in the evening.
For night. I'm always a fan of a bit of drama at night and the obvious choice is to pick the necklace as my focal point against a simple navy sheath dress. To up the glamour factor, I'd probably carry my silver vintage clutch.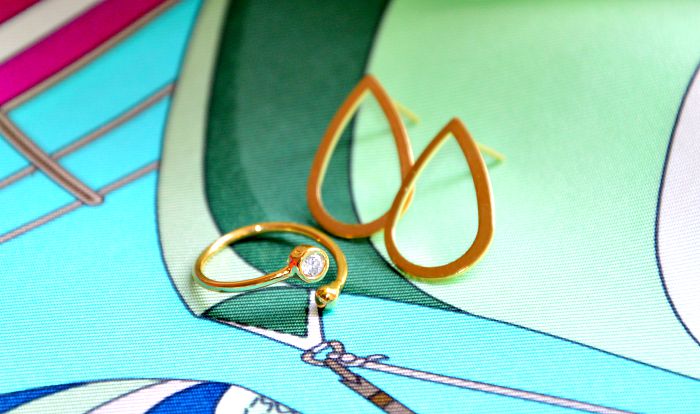 It's not hard to mix and match jewelry. You simply have to consider your outfit and the context in which you are wearing it. Sometimes you might want to go all out and sometimes you want to keep it minimal. The key, however, is to love the pieces you choose and to have fun with them.
How would you style these pieces?
For more don't forget to follow me on INSTAGRAM and PINTEREST
IF YOU ENJOYED THIS ARTICLE PLEASE SHARE IT AND SIGN UP FOR REGULAR UPDATES


Caroline has worked with international designers in fashion retail and completed professional makeup courses when working in the beauty industry. Her love of writing, photography and film inspired her to work at the Canadian Film Center and then to earn a BFA in Screenwriting. In addition to her blog, Style On The Side, you can see her work in Huffington Post Canada and other international websites.