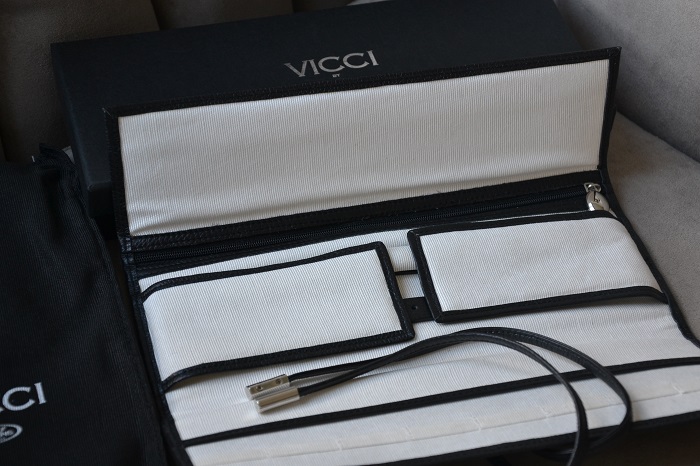 How to travel with your jewelry.
It's no secret that one of my many obsessions involves jewelry. The minute I see anything shiny the logical part of my brain shuts off and my eyes glaze over. I can't seem to focus and I get really really happy. So of course when I travel I want to bring everything I own with me. Luckily, I usually retain enough sense to stop myself as it would be a real tragedy to lose an expensive piece.  It's a little embarrassing to admit that I used to take my chosen pieces, place them in a little box that I'd tape shut and shove it in to my bag. I know, I know, but all of that nonsense stopped when I found an elegant jewelry roll. I feel like it alone makes my jewelry look that much nicer.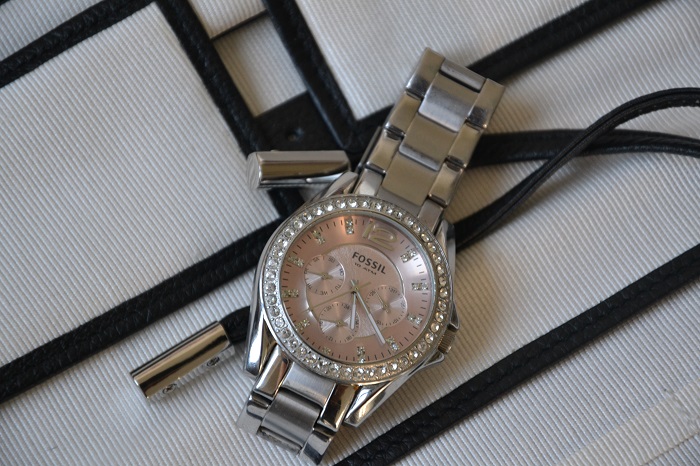 It has a lot of room for storage, but as I said I like to bring only a few key pieces with me. I definitely need a watch. I don't necessarily wear one everyday, but when I'm away from home I don't like to rely solely on my phone. With my love of vintage watches it's usually a little sad to leave them at home, however, a sparkly chunky silver one will get me through any situation that I might come across.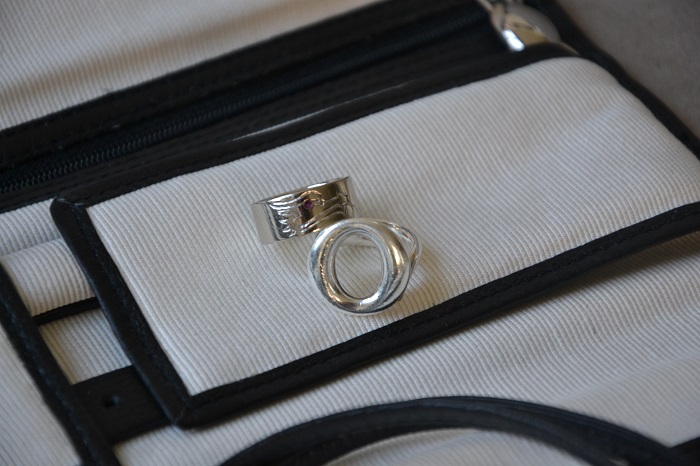 I travel with my simple rings. For one, I don't want to break or lose any of my more delicate ones so simple silver will have to do and second, I live by Ines de La Fressange's statement that your wedding ring is the most beautiful piece of jewelry that you'll own. I always have it with me.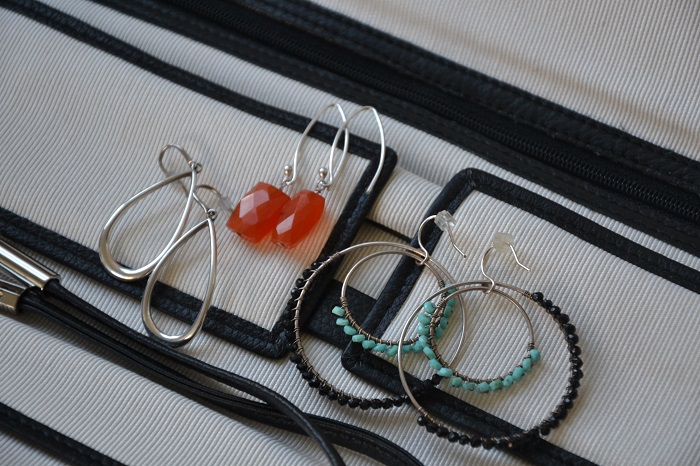 Since cutting my hair you can actually see my earrings so I like to change them up. I usually take my simple clean hoops, a pair with a bit of colour and a pair that's larger and more fun.  They are perfect for dressing an outfit up or down depending on my mood and the day.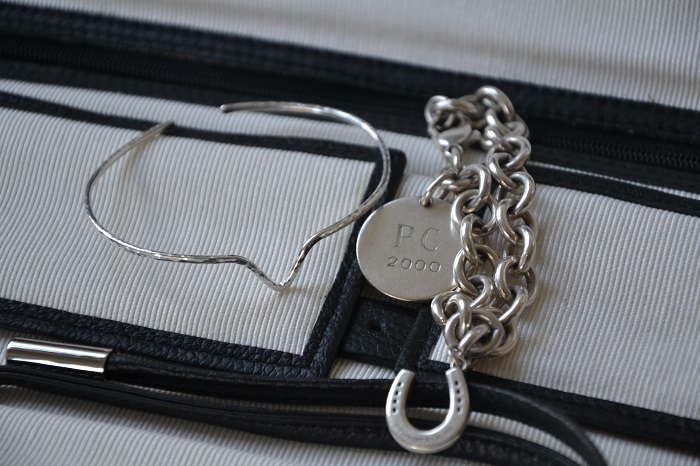 Last but not least a bracelet or two to go with my watch. I'm loving the skinny silver one. It's adjustable and I can easily wear it around my wrist or higher up on my arm. The charm bracelet is kind of like my safety blanket. I've had it forever and it goes wherever I do.
Noticed that I didn't add any necklaces to this collection? Well that's because they are on my shopping list for our upcoming trip to Portland. Our hotel kindly sent me a list (2 pages) of places to shop and I can't wait to discover them!
How to travel with your jewelry? I would love to know your tips!
*For more on how to travel with your jewelry please follow me on twitter and instagram*