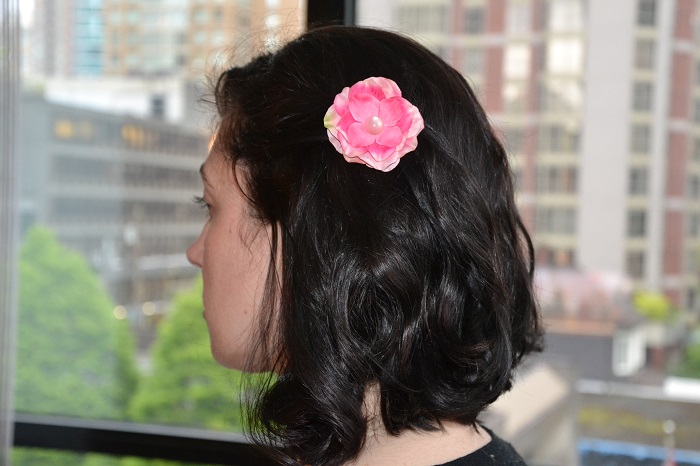 Hair Accessories. Admittedly I can't pick my favourite type of accessories. My vice changes frequently, but I feel that's okay because it's part of the fun. This way I always have something a little bit different and I can instantly change up my look. One month's obsession is hats, another month it's bags or shoes or jewelry. Lately, however, hair accessories have caught my interest.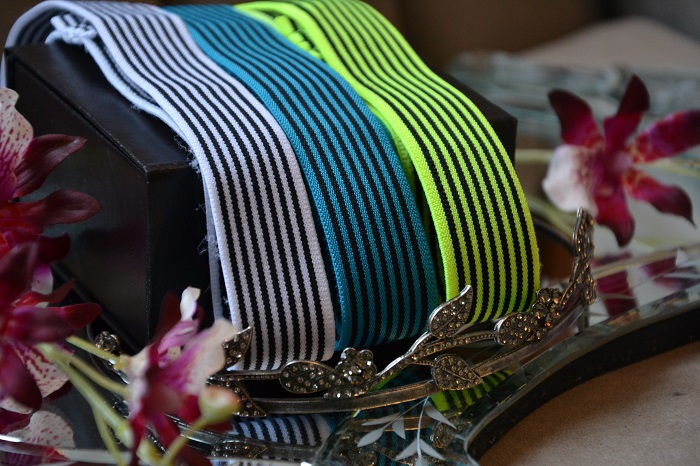 Was it coincidence or fate that I received an email from Stephanie of Southbound Suarez that I had just won her giveaway of not one, not two but 3 hair bands. The colours are fabulous and look fantastically vibrant against my dark hair. With their non-slip grips, they have just joined my workout staples. Who says you can't wear fun hair accessories when going for a run?!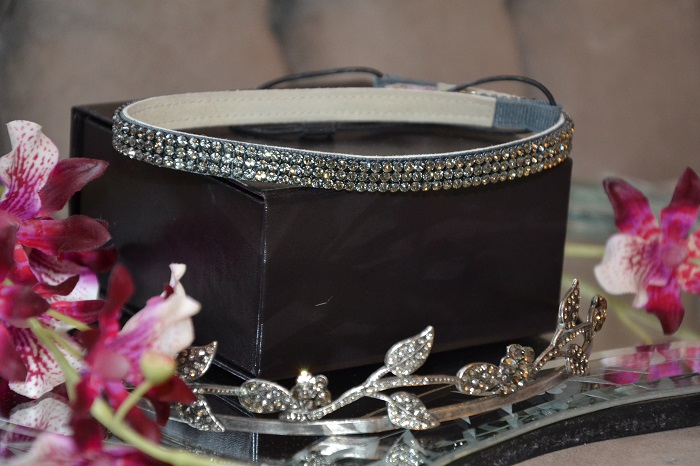 When I'm not working out, I have been very excited to pull out some sparkle.  Hair accessories with sparkle are always acceptable in my book. A thin band of crystals is perfect for an evening out. The shine creates a certain warmth which envelopes you in a lovely glow.
I can never get enough of feathers.  They are great for day or night and I feel that they could just be the perfect hair accessory for that subtle touch of glam. My favourite is this large feather. It tucks neatly into my hair and makes me feel special on any occasion.
Do you love hair accessories as much as I do? What are some of your favourites?
*For more great hair accessories visit me on pinterest and twitter*