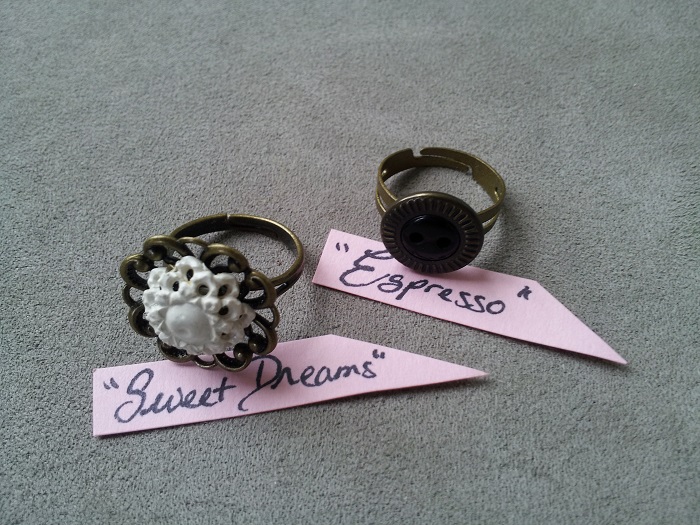 Fashion rings. Whenever I see jewelry, my my brain loses control just a little bit and I can immediately justify any purchase. I have a fairly decent jewelry box that's literally spilling over. My preferences flip from rings to bracelets to necklaces to earrings. I'm all over the place with no rhyme or reason. Recently, when I was visiting Jaimie's site, Chatter Blossom she was having a special on her Etsy store and I just couldn't resist. When my eyes fell on 'Sweet Dreams', I knew that I could give this ring a good home and 'Espresso' came along as a lovely surprise. Both rings fit perfectly as if they were designed for me.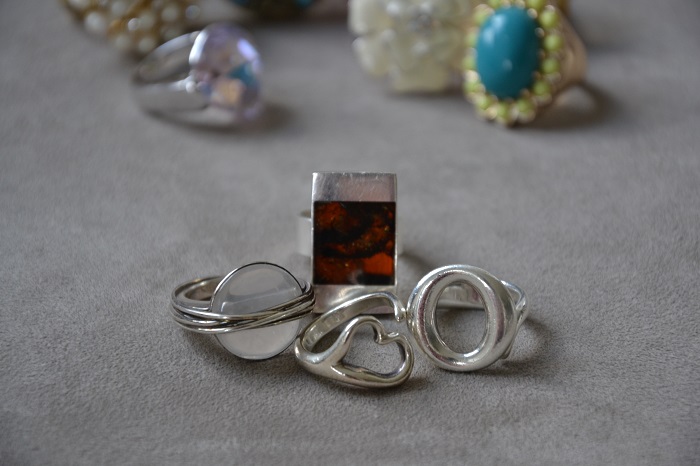 It's funny but I never really know what's going to catch my eye. The only thing I'm dead set on is that it better be good quality and it better last me a long time. I fall in love with every one of my pieces and I would hate for them to fall apart. I have a few rings that I wear on a daily basis. Mostly they are silver with clean simple lines. These rings go with everything I own and can take a bit of beating when I'm out and about.
Whenever I go out, however, I like to spice it up a bit and go for something a bit more fun. Last year I was on flower/huge cocktail ring kick. What I love about them is that although they are more flashy than what I wear on a daily basis, they are very classic and I can't really see them going out of style anytime soon. In fact the ring in the back row with the blue stones used to belong to my mom and while it's probably not vintage, I don't even remember her ever wearing it. So it's definitely before my time.
Check out some of the other fashion rings I have my eye on!
*For more on fashion rings and style don't forget to follow me on instagram and twitter*