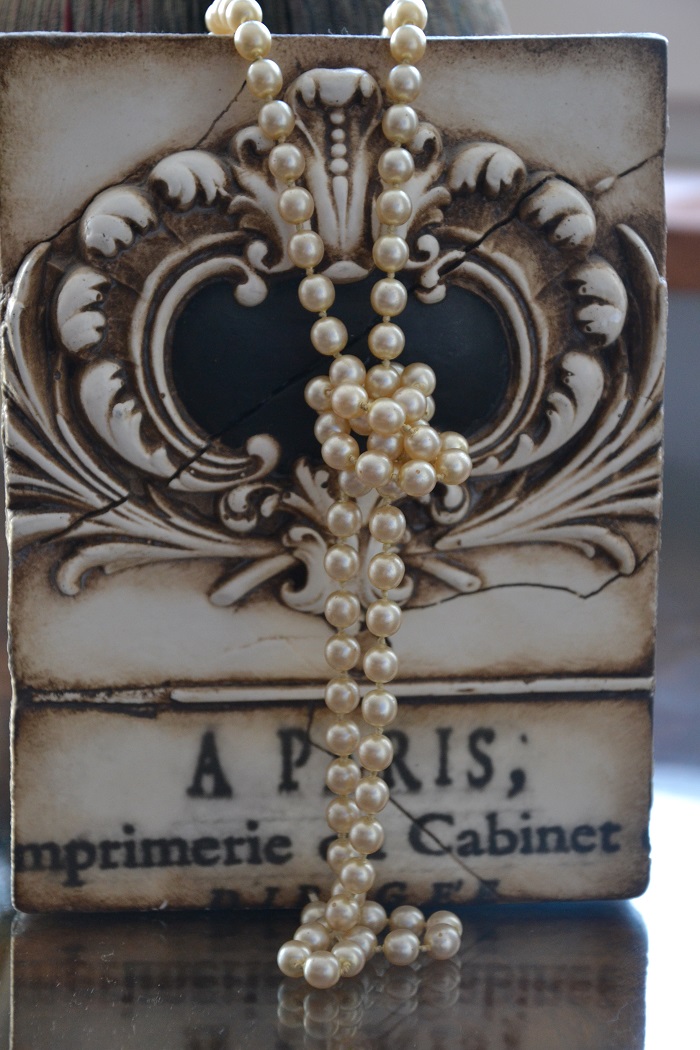 Pearls. Women everywhere love them. I, personally, have several gorgeous necklaces, but what should we be considering when purchasing an elegant strand?  An iridescent pearl is formed within the shell of an oyster when an irritant, such as a grain of sand, finds its way inside the mollusk shell. The pearl is created as layer upon layer of calcium carbonate covers the irritant until a perfect luminous pearl develops within the shell. Although natural pearls are rarely found in wild oysters, most modern pearls are grown at oyster farms. These cultured pearls are just as real as the wild variety, but they are not valued as highly since they are so much more easy to obtain.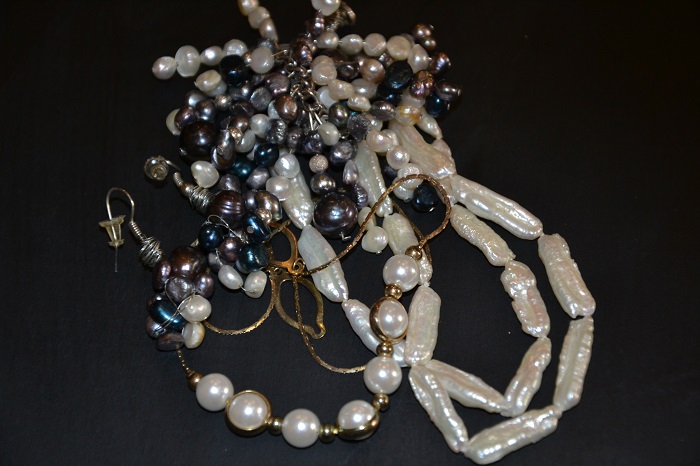 Whether it is an antique string handed down for generations, or a piece of costume jewelry purchased at the mall, most women will eventually own pearls. There are several varieties of pearls to choose from, and they range in price from quite reasonable to the very expensive. The cost of a particular type of pearl is determined by its beauty as well as its rarity. The much sought after Tahitian South Sea pearls are typically dark colored. Their iridescent colors include nearly black, purple, green, blue and every shade between. White and golden varieties of pearls from the South Sea are the most expensive and cherished of all.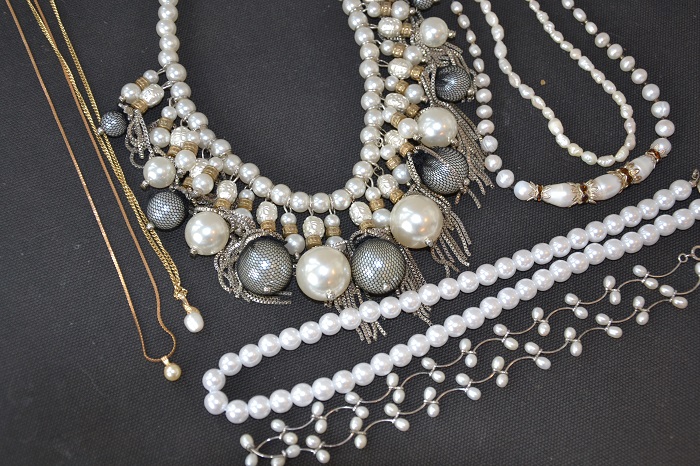 Akoya pearls are grown in Japan, and have been worn by Japanese women for many decades. The careful attention that is lavished on their production  make creating necklaces from perfectly matched pearls possible. Although Akoya pearls range in grades from poor to high, only those graded in the top 10 percent are sold by several discriminating stores.
The simply elegant beauty of a pearl choker and earrings has often been the choice of a traditional bride. The jewelry may have been passed down to her from her mother or grandmother as the required "something old", or it may just be the perfect piece to set off her bridal gown. In either case, pearls add an understated beauty that perfectly accentuates the bride's white dress. In general, white pearl jewelry is extremely versatile and compliments every outfit from blue jeans to your favourite little black dress. Even a simple outfit will instantly look chic and elegant and very cool. With contemporary designs these are no longer your grandmother's pearls.
Do you own a string of pearls?
*For more jewelry please join me on instagram and twitter*



Sponsored post