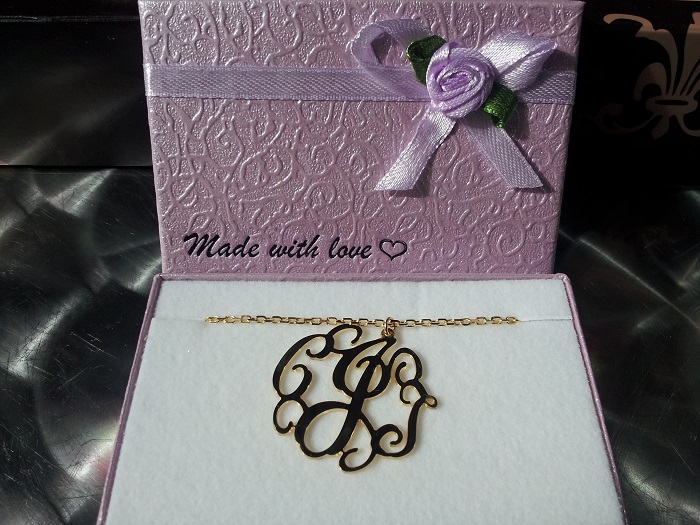 Monogram Jewelry. I remember when I was about 12 or 13 years old and still in elementary school.  One of the coolest things at the time were monogrammed rings and necklaces. They were the 'it' thing that all the cool kids got. My mother thought they were ridiculous and flatly refused to buy me one. I convinced myself that she was absolutely right and that I was original and better than that. Well, half convinced myself, but secretly I've always wanted to own a piece of  monogram  jewelry. Maybe that's why I have always loved receiving beautiful engraved pieces.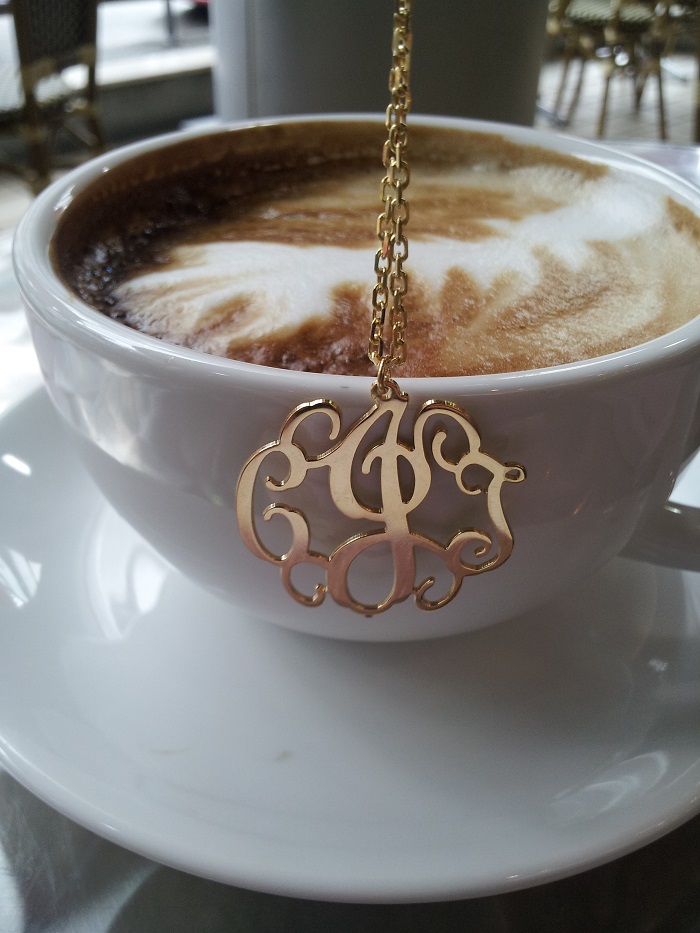 So you can only imagine how I was thrilled  I was when I was contacted by My Monogram Necklace to review one of their necklaces. With so many great pieces to choose from, it was a tough decision. I really liked the look of the pink acrylic necklace, it was just fun, girlie and really pretty. The black acrylic monogram had a bit of and edge yet with a feminine side. I don't think there was a bad choice, but I finally decided on a classic gold piece.  I've been trying to grow my gold jewelry collection of late and this necklace has become the ideal addition. It is also similar in feel to the jewelry that all my friends used to wear. Wow, I feel like I've just regressed by a few years. It's funny how a piece of jewelry can bring you right back to your childhood.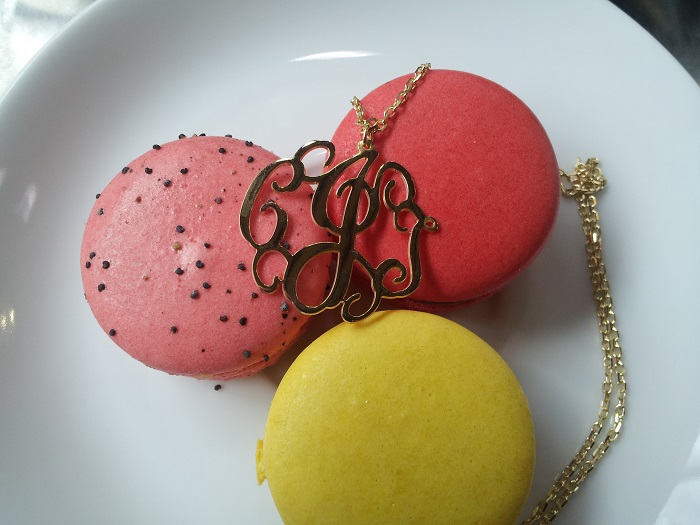 I'm generally not a fan of wearing name tags. I'm usually that one person at a conference who is not wearing a "Hello My Name" sticker on their chest. I do, however, love this monogram. What I like most is that it looks both, like a family crest and a pretty and intricate design.  It's definitely a high quality showpiece and will get noticed when I wear it.  Dressed up or worn with a simple white tee, I have a strong feeling that this necklace will become a staple in my daily wardrobe!
Do you have any monogram jewelry?
*For more fun monogram jewelry please visit me on pinterest and twitter*



sponsored post