Arm Candy. Bracelets otherwise known as arm candy. I love that term as it brings back childhood memories of those awful powdery candies strung together on an elastic band. We'd proudly wear them, eating the candies throughout the day. I must admit that while I secretly still kind wish I could wear candy on my wrist, I can definitely appreciate a beautiful piece of real jewelry. As a bonus a gorgeous bracelet will enhance any outfit.
Bracelets are so versatile, they can be worn around your ankle or your boot or of course your wrist.  There are so many wonderful traditions associated with this type of jewelry. In Bulgaria, for example, there is a great tradition of tying a red and white string around your wrist to encourage spring to arrive sooner. It took so long to arrive that I don't think I'm going out on a limb by saying most of us might just adopt this tradition next year?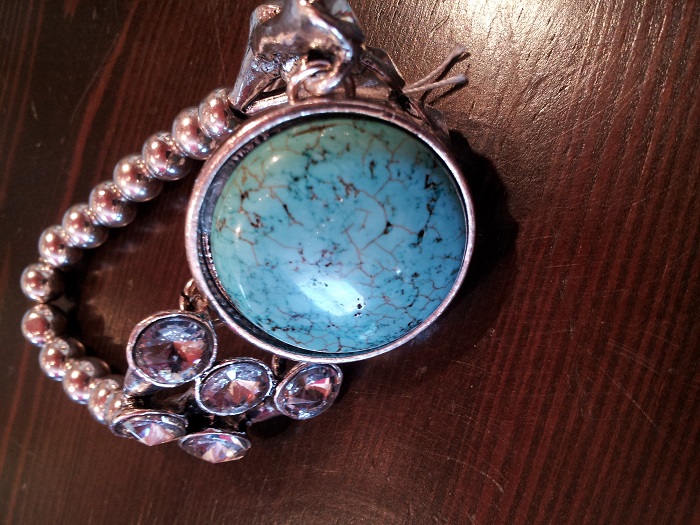 Another fabulous tradition I just heard about comes from Greece. I'm dying to know if this is true. On the first of March, you tie a red and white string around your wrist to help protect you from the searing Greek sun. I love it! Sounds like the simplicity of a red and white string is very useful indeed…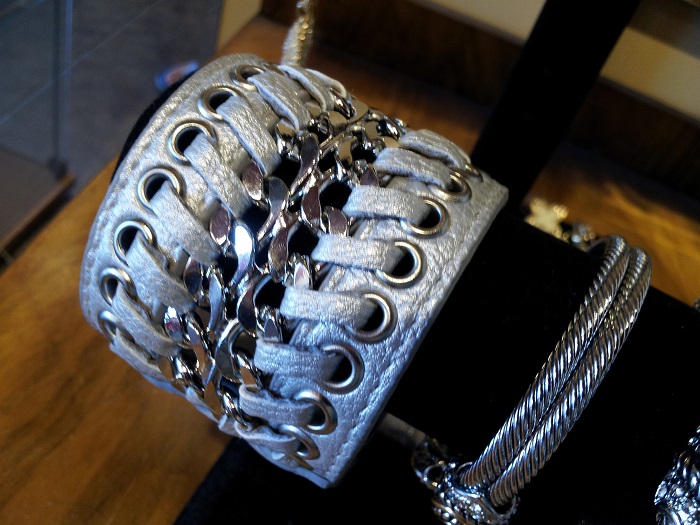 For me, a tank top which shows off my bare arms is the ideal palette for some gorgeous bracelets. At night I can wear a wide silver cuff for a sophisticated look and during the day some thinner stacking bracelets. In the cooler months I like to layer a bracelet over the sleeve of my sweater, it becomes a part of my outfit for an elegant and chic look.
So whether you choose silver bangles, charm bracelets, fancy cuffs or even just a simple string, enjoy some fun arm candy this summer!
Here is some more arm candy for your enjoyment!