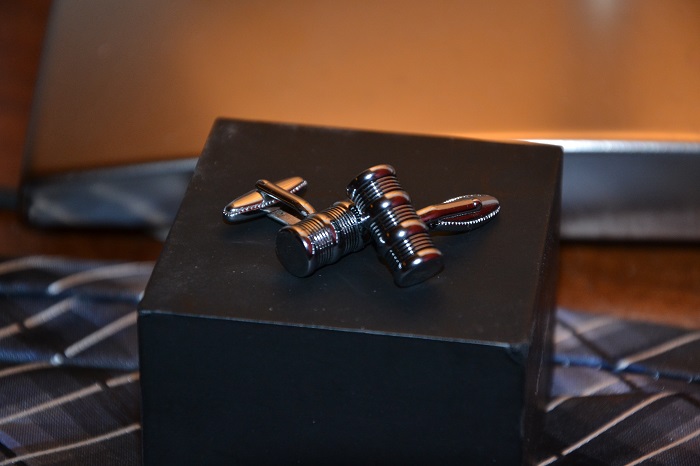 Cufflinks. I've always had an obsession with cufflinks for men and women. I'm not a huge fan of jewelry for men in general, even though some men can pull it off if they really own it. Cufflinks, however, are a whole different conversation. They are elegant and chic and they can be a great way to show off one's personality. They are more subtle than a bow tie or a crazy pair of socks, instead they are a tiny piece of jewelry that is a little bit hidden but peaks out when needed.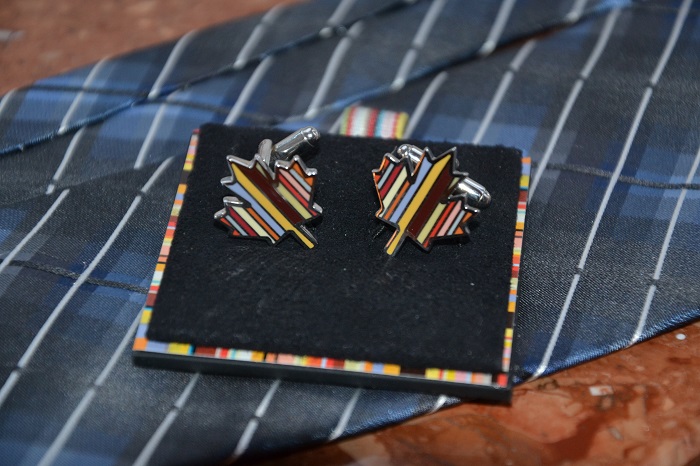 For years now I've been buying cufflinks for the hubby and I'm really happy to say that he loves them. It's great to see him pull them out and decide which ones he wants to wear. I, for one, feel that they should be fun. Unless it's a very formal or serious event, they add a little bit of  an edge that can go a long way.
The beauty of this jewelry is that it is  perfect for every occasion. Worn casually with a patterned shirt and a  pair of jeans they work great for an evening out at the bar. Then again with a crisp white shirt and a tuxedo, well I just picture James Bond and really what man wouldn't want to emulate him?
I always have such fun picking out the perfect cufflinks! Would you wear them?
Cufflinks I love: