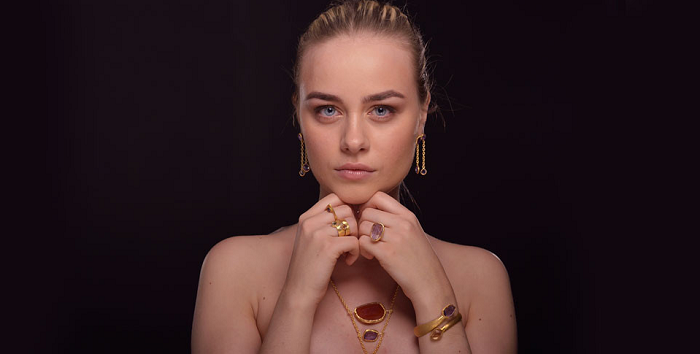 Best jewelry for summer 2014. I say the word jewelry and you most likely already have a picture in your mind. Well, it's time embrace new possibilities. As I've delved into Scatterpin's philosophy, I've realized that their collections seem to illustrate three themes: the meaningful, the whimsical and the unexpected. They've managed to expertly combine three wonderfully talented artists and intertwine their strengths to create a multifaceted collection. We have arrived at the third installment of my designer spotlight and I would now like to introduce you to Rebecca Douglas, Scatterpin Jewellery's lead designer.
Best jewelry for summer 2014
From seductively delicate flower petals, arrows and pindrops to golden swirls sprinkled with semi-precious stones to leather cuffs and whimsical pieces, her creations will remind you of your childhood dreams. Originally from Edinburgh and by way of NYC where she worked with Mociun, Rebecca's passion lies in transforming the unexpected into unique works of wearable art. For all of you beauty bloggers out there, she also has some great makeup picks.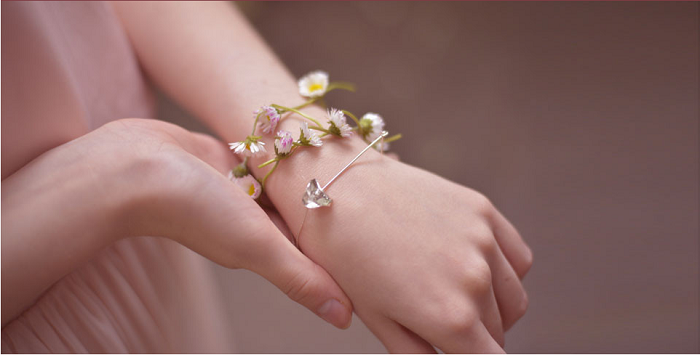 I am obsessing over this delicate petal bracelet. Upon seeing it, memories of my childhood welled up inside me. I remember sitting in flower fields with my mother, as she taught me how to make my very own wildflower hair wreaths. This is a bracelet which I would put on in the morning with my favourite white dress, strappy sandals and my trusty straw tote. Then in the evening, I would don a floral print dress and this bracelet would perch delicately on my wrist, occasionally reflecting the light of the stars.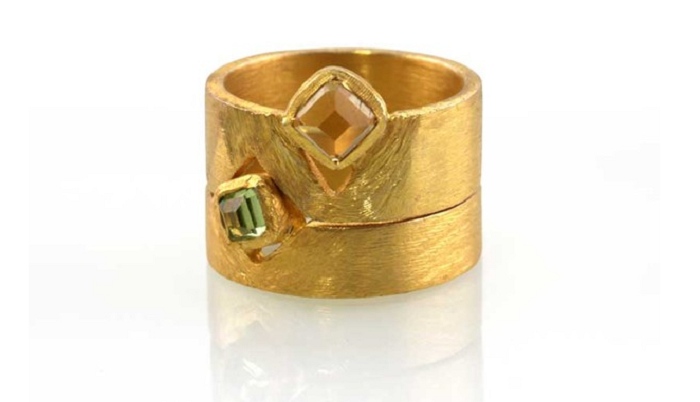 Perhaps you are more interested in a statement ring? Well, you are in luck because Rebecca's stack rings, from her gold dust collection are perfection. The peridot and citrine ring spoke to me as soon as I saw it. As with her other pieces, this ring is ideal for day or night and needs no introduction as it will illuminate a room on its own.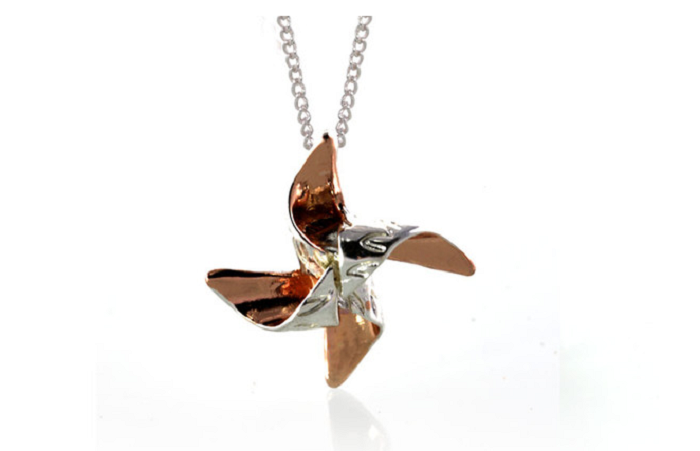 I'd be remiss not to mention Rebecca's whimsical jewelry which reminds me of going to the fair. I can't get over how fun this silver look and rose gold coloured windmill necklace is. It has a matching pair of earrings which are described as
"Summer parties come rain or shine these always put a smile on your face."
They're right because these pieces truly embody the spirit of summer!
If you are looking for the best jewelry for summer 2014 which you can wear now and then right through fall, winter and forever, stop by Scatterpin Jewellery and let me know what you fall in love with!
What's your favourite piece?
*For more on the best jewelry for summer 2014 follow me on instagram and twitter*