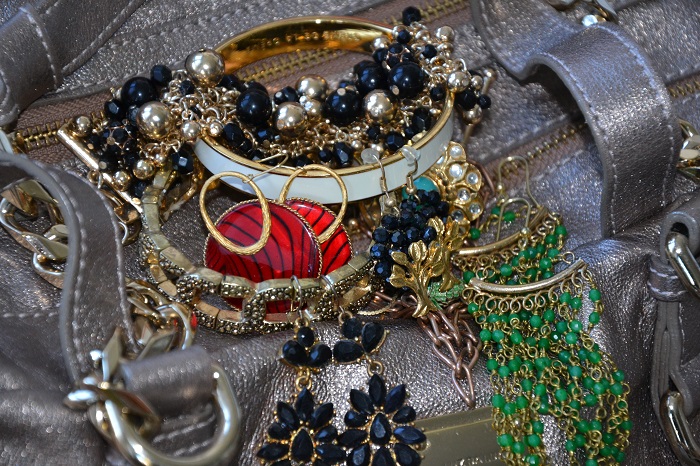 How to wear gold jewelry. Just like with my makeup, in the summer I tend to gravitate to gold accessories.  When I was younger I used to hate gold jewelry. I have no idea why, perhaps silver was more accessible and I built up a fairly large silver based collection of jewelry.  Now, however, I've realized that gold jewelry has a warming effect on my complexion. Of course I'm referring to yellow and rose gold as white is very similar to silver, at least on the first glance. Rose and yellow shades seem to have a softening effect on my skin almost like an airbrush effect. Almost.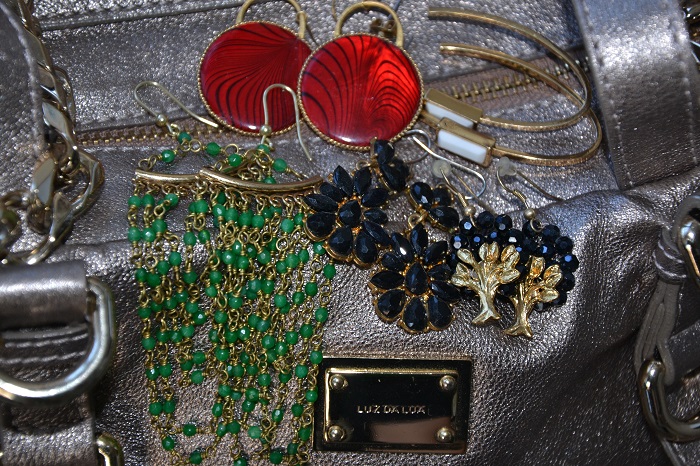 Wearing earrings has a similar effect to makeup. The light reflects off the metal and warms the face. Without harsh contrasts it has a softening effect. I also love the way gold looks with bright colours.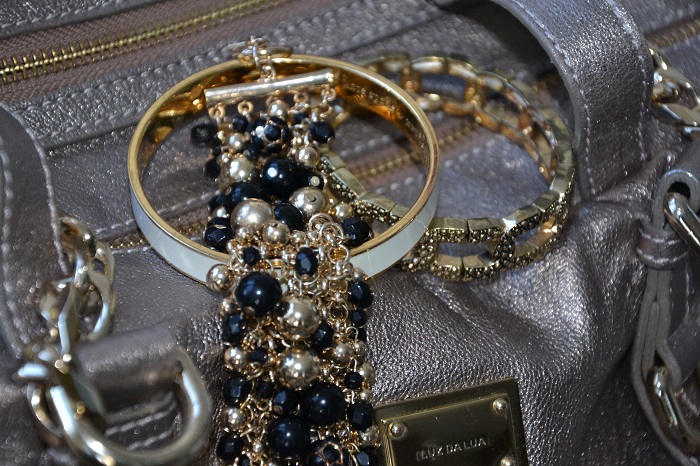 Of course if I'm starting to accumulate earrings, I can't be without some bracelets. I like these because I can mix them with some of my silver bangles. The  metals really seem to work well with each other, the warm contrasting the cool.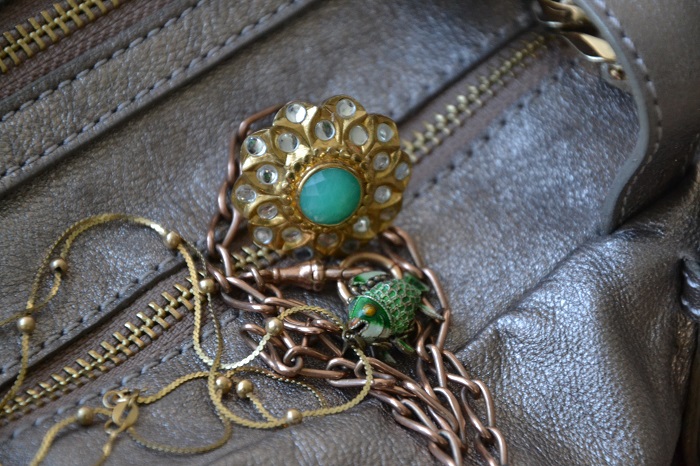 Last but not least are rings and necklaces.  Mixing metals is a great way to introduce some gold into your collection. Layering silver and gold necklaces is also an option, or even choosing pieces where the metals are already combined. A thin gold chain will always add a touch of elegance to any outfit, giving you an air of sophistication. Whatever you choose remember to have fun when picking your jewelry. If you love it everyone will notice!
How to wear gold jewelry? Look no further!
*For more on how to wear gold jewelry please come by and visit me on pinterest and twitter*